More than 300 residents of Kawanda 'A' Village in Lwamata Town County in Kiboga District are in fear of eviction from their homes. The affected residents say their landlord is determined to evict them without following the due process of the law.
They also accuse the Local Council chairperson, Anthony Lujja and Lwamata Town Council leaders of conniving with the landlord to evict them. The land in question comprises Block 587 Plot 86 at Kawanda Village in Lwamata Town Council in Kiboga District. It is in the names of Jotham Mwirumubi Mugisha who registered it on January 18, 2022.
Francis Kaggwa, one of the residents asked his colleagues never to accept any activities on their bibanja until all legal disputes are resolved in the courts of law. He questioned the circumstances, under which a land title was transferred to the names of Mugisha months after their known landlord Julius Kisakye had reported the theft of his title for the same land.
Steven Balongo, one of the affected residents, says that they were never given chance to buy their interests from the landlord. He warned that the current situation on land threatens the safety and stay on the land in dispute.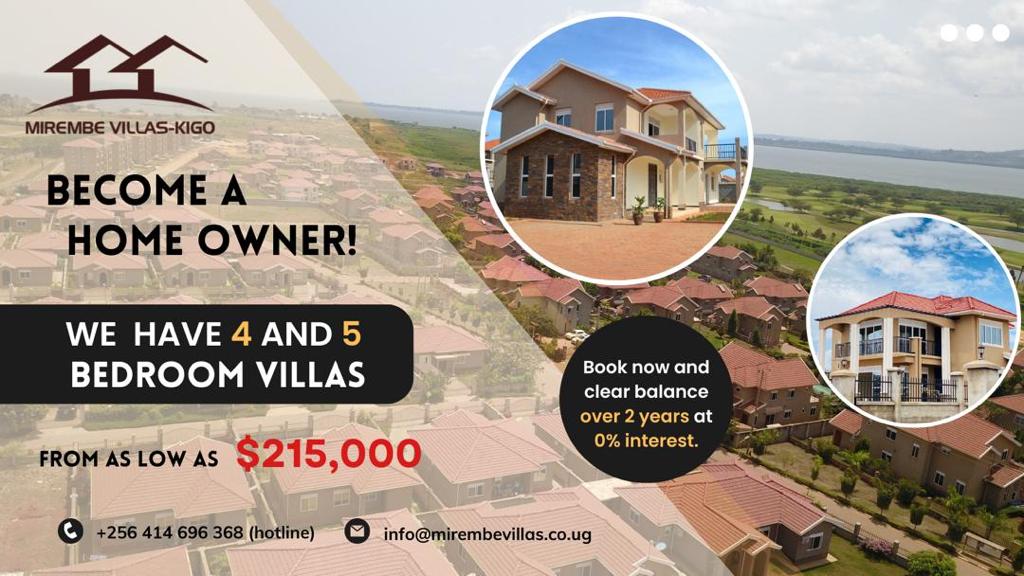 During a meeting held over the weekend, the residents presented a copy of the land title showing that Mugisha obtained registration from Joseph Gitta who acquired it from Julius Kisakye in April 2018.
However, Kisakye insists that his land title is with the Police in Kiboga after Gitta who was the caretaker of his late father's estate turned against them and mortgaged it but failed to service the loan.
He said that he filed a case of theft of their land title in September 2020 and that the police are still looking for Gitta to answer criminal charges. Kisakye explained that he has never sold his land and that any claimant should only come with proper documents.
Kisakye said that he received a call from Mugisha requesting him for a meeting alone to plan on how he would benefit but he declined. Amidst the panic, the residents say that another man identified as Moses Kintu has also laid claim on the same land arguing that he is demanding Shillings 12 million from Gitta since 2013 and that he mortgaged the land title.
When contacted, Gitta said in a telephone interview that there is no eviction or any threat. He advised the residents to cooperate with the landlord in order to livepeacefully on the land. He clarified the title owned by Kisakye is different and that he mortgaged his own land title, not of any other person.
Mugisha denied any threat of eviction in a telephone interview, saying that he opened the boundaries to ascertain the size of his land and to enable his plan on how the bibanja holders can access ownership on land.
According to Mugisha, they held meetings where they agreed that the residents shall choose leaders to represent them in the processing of their titles but instead, they are being misled by selfish persons. Mugisha said that he bought land on block 587 plot 86 well knowing that there are bibanja holders and that they are just resisting the process of acquiring land titles.
Lwamata Town Council chairperson, Mathias Kamya confirmed the land dispute saying that the situation calls for unity among residents if a solution is to be sought to address their plight. He said that the purported landlord has claimed 75 acres of land in Kawanda Village and the residents have come up to defend their rights on the land.
He asked them to stop accusing their leader, saying that the documents were generated without his knowledge.
Do you have a story in your community or an opinion to share with us: Email us at editorial@watchdoguganda.com