By Denis Jjuuko
When Idi Amin expelled the Asians in 1972, Ugandans such as the late Dr Hajj Bulaimu Muwanga Kibirige (BMK) saw an opportunity. There was scarcity of goods in Kampala yet they were plenty in other towns. On a trip to Mbale, BMK found a fortune. Goods that were scarce in Kampala had no buyers in this eastern town.
Something strange happened. As the buyer, BMK would determine the price of the goods. And as the seller in Kampala, he would do the same. By his own account, he made lots of money. Soon Mbale stock would dwindle and Nairobi became his next destination. BMK came of business age during those tumultuous 1970s and early 1980s.
Nairobi would soon become too small for him and went on a business trip to Hong Kong in the 1970s. He made friends with Asian merchants who supplied him goods on credit and paid back later at zero interest rates. It is called supplier's credit and it is the story of many self-made Kampala billionaires.
In 1982, BMK made his maiden trip to Japan to start trading in used vehicles. While there, he was led to stripping cars of used spare parts. He made a lasting fortune.
With a dream of building a hotel, BMK bought land to build Dream Hotel in downtown Kampala. The Obote II regime was unhappy with a young man driving around in fancy cars, wearing gold chains, living in a nice house in Kasanga and buying even land in the city. He had to run into exile in Nairobi to save his life. He returned in 1986 and realized that his plot of land for the hotel had been sold off — the lease conditions indicated that he must develop the land within five years to keep it.
Undeterred, he searched for land and a plot on Wampewo Avenue was allocated to him by KCC, the precursor to KCCA. It was a bush that nobody wanted. Centenary Park near it was a haven for thieves. BMK started constructing the hotel in 1987 but had to fight off legal battles with the Kampala Golf Course who thought the land was theirs. He won in court. Today, Hotel Africana sits on six acres in the most sought after part of Kampala.
Why do I tell this story? Because a tabloid without any iota of truth started a story that discredits Dr Hajj BMK, what he stood for and his legacy. It insinuated that Dr BMK, who died only on Sept 10 this year spent more than 40 years as an elite businessman disguised as an employee for Susan Muhwezi, wife of Gen Jim Muhwezi, the security minister. Since Ugandans love conspiracy theories, they have taken the story wholesomely.
I worked a lot with BMK towards the end of his life and I got to know him and who he was. He repeatedly told me that he was an open book with no secrets. In his book that I worked on alongside Prof Samuel Sejjaaka, Joachim Buwembo and Jamil Muwanga Kibirige (his son), he told me that he had declined working with politicians. He said some politicians were his friends, but not business partners.
He argued and indeed urged young entrepreneurs to avoid the pitfall of investing with politicians. He said that if a politician falls out with the regime, your business would fall out too and yet government is the biggest business client whether in Uganda or USA. He said he did business during Amin's time, Obote's time (even though he was exiled) and was doing the same with Museveni in power. He said if Museveni left the presidency today, he would remain in business. I knew BMK for telling the truth and he wasn't one to preach water and drink wine. He practiced what he preached.
BMK was successful beyond Uganda. His businesses run uninterrupted in Rwanda. Today, if BMK was working for the Muhwezis, I don't think BMK Rwanda would be thriving given the constant spat between the two countries.
If BMK was working for the Muhwezis, would he have been as successful as he was in Zambia (where Hotel Africana dominates the Lusaka sky), Kenya, Japan, Dubai, Tanzania and in all the markets he worked in?
BMK lists all his companies and properties in his memoirs which is available in Kampala bookshops and at his hotel. He talks of his struggles and triumphs. The closure of Greenland Bank that he co-founded hurt him. The success of Greenhill Academy gave him constant smiles. Was he holding all these shares on behalf of the Muhwezis? The Muhwezis run a hotel in Mbarara. Why wouldn't they run Africana themselves if it was their hotel?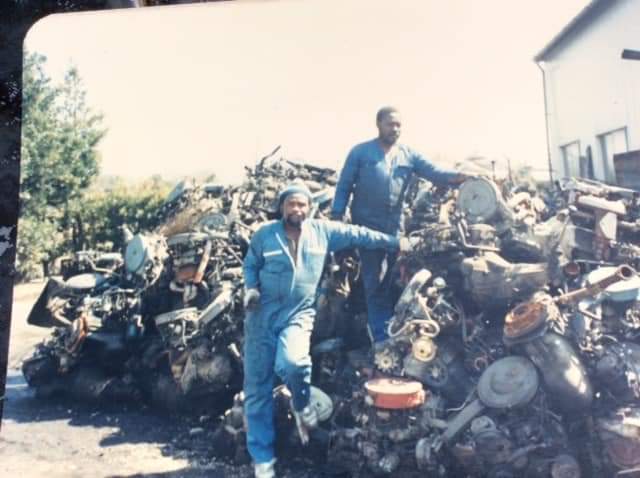 BMK until when he turned 50 in 2003, he was doing manual labour in Japan from time to time, loading containers with spare parts himself. After turning 50, he decided to stop and also made a decision to only fly business class. Somebody who was working for the politicians ostensibly with 'free money' wouldn't have been making his hands dirty.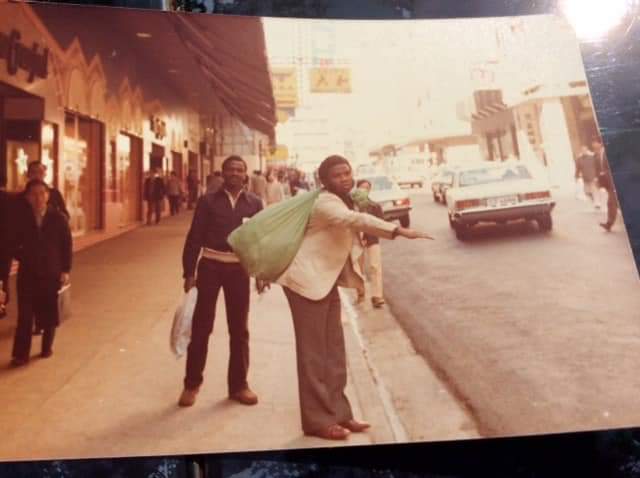 The tabloid, a government paper, claimed BMK left his wealth to Susan Muhwezi. It is far from the truth. Susan Muhwezi is not among those BMK listed to administer his will. His lawyer, read the will to the family. A Kampala industrialist and close associate of BMK is the main person in that document to help the family execute the will. Soon, after all the mourning, like it is in Kiganda culture and customs, the BMK Group will get a heir. But also journalists could check with the registrar of companies, where they can easily access who has shares in the BMK companies as well as a holding company that owns shares on the late BMK's behalf.
Young entrepreneurs who want to succeed should continue looking at BMK, posthumously for inspiration. His success was hard work. He wasn't working for politicians and their wives.
The writer is a communication and visibility consultant. djjuuko@gmail.com
Do you have a story in your community or an opinion to share with us: Email us at editorial@watchdoguganda.com