The Minister of State for Lands, Housing and Urban Development (Urban Development) Isaac Musumba has said that urban centres in Uganda need to be reconstructed 'to avoid misallocation of funds'.
Musumba who was addressing journalists at Uganda Media Centre on Monday said a lot of resources have been wasted in modernising urban centres yet there is no structured and approved system.
Currently, Uganda is experiencing a high rate of urbanisation estimated at 5.2 per centre. About 20 per cent of Uganda's population lives in urban areas and it is projected that by 2050, about half of Uganda's population will be living in urban areas.
According to Musumba, this will have serious implications on demand for land, infrastructure services, housing, jobs and food and many others.As one way of solving the high rate of urbanisation, the ministry has called for the adoption of new approaches to enable the management of urban centres.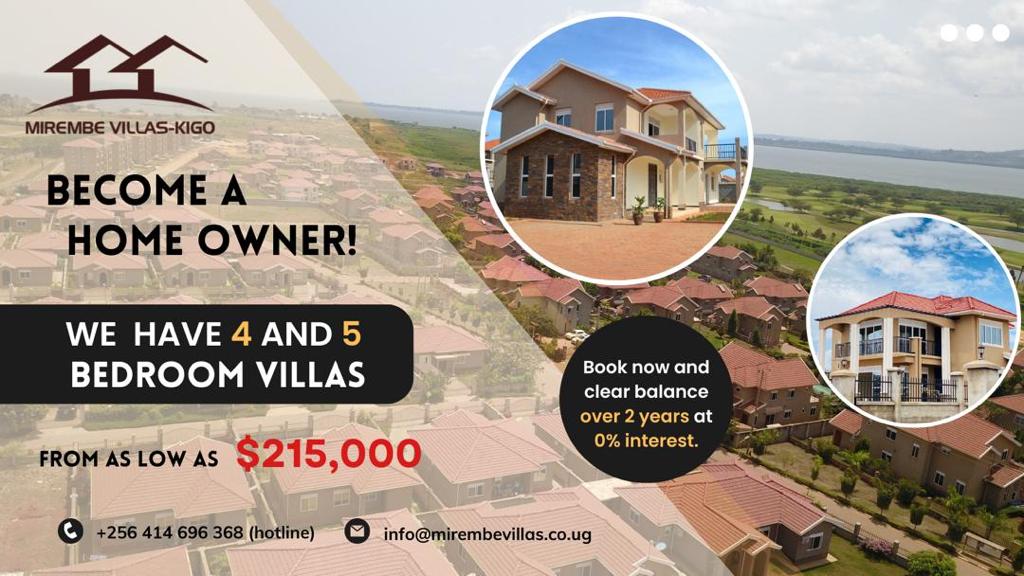 "One of these approaches is promotion of the concept of partnerships, networking and stakeholder engagement in the development process, this can be achieved through the Uganda National Urban Forum (UNUF) which is a replica of the World Urban Forum that brings together all stakeholders of all walks of life for active participation in sustainable urban development," he said.
He added that the UNUF was aimed at providing a forum/platform for stakeholder engagement and dialogue for sustainable urban development and improved service delivery for the transformation of the urban sector.
It also seeks to provide a platform for dialogue at national level for all stakeholders in the urban sector with an aim of establishing a permanent forum for networking, sharing and disseminating information, promoting cooperation amongst various actors, collective participation, advocacy for prioritisation of urban sector issues, promoting integrated planning and management of urban growth a vision of sustainable urban development.
"In reference to the above background, my Ministry recognises the need for all key stakeholders in Urban Development to take part in the development process, therefore we have organised a one-day General Assembly of the UNUF which is scheduled to take place on October 29, 2019 in Kampala and shall attract all stakeholders who have already been mobilised," he said.
Do you have a story in your community or an opinion to share with us: Email us at editorial@watchdoguganda.com