In 2014, Sulaiman Kabangala Mbuga, a showy Uganda socialite working in South Africa appeared on Kampala's social scene.
Had it not been for a now faded singer called Leila kayondo, maybe we would never have given him a second look. But we did, when among other showy things, opened for her a boutique called L_Kay Kollection on King's Gate Mall, Kabalagala.
The relationship endured a year, before their admirers got wind of bouts of domestic fights.
In fact, on January 1, 2016, SK Mbuga was jailed at Kabalagala Police post after he reportedly beat up the singer. Watchdog Uganda understands Leila and Mbuga had been fighting over a loaded Ugandan girl with Swedish citizenship called Vivienne Chebet.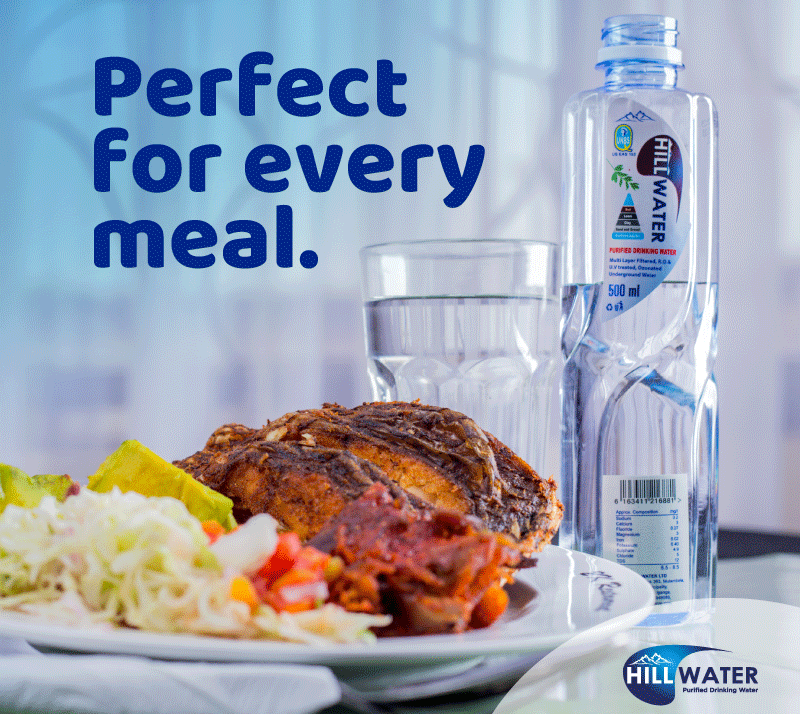 She was in town for the 2015 Christmas holidays.
Chebet who had been living and working in Sweden had found her way back to Kampala after committing crimes for which she had been bailed. She had succeeded to get her Swedish boyfriend to lend her millions of money under the pretext that her father was bedridden with cancer and never paid him back. And when she announced he was dead, she introduced to him a new deal, that she had inherited gold from her father. It's this long story that landed Chebet and SK Mbuga into deep trouble that international arrest warrants were placed on them. We shall tell you in the future how Chebet jumped bond in Sweden, and returned to Uganda using her sister's passport.
Also known as Angella and in some instances Vivian Birungi, Chebet clearly had the money that Leila could not offer Mbuga who in 2015 had become broke and started selling off his assets including some of his posh cars.
Chebet had proven an asset and hope to Mbuga's game and although Leila put up a spirited fight for him over the course of the year, he had to officially marry Chebet in a lavish ceremony on November 26, 2016 at the Kibuli Mosque, to assure her of his commitment.
By the time she met Mbuga, Chebet was seeing a loaded 70-year-old boyfriend called Hillar Sten Heinsoo, the same man accusing her and SK Mbuga of fleecing him of close to Shs23billion in the case we are examining.
Chebet had managed to lure the elderly politician into giving her money to deal in gold, even though she had failed to pay back the loan he extended to her earlier. She had in turn promised him a hefty cut and profit if the cargo was safely delivered to Sweden.
Understanding Sten Heinsoo
Sten and Chebet met in Sweden in 2012 and had been dating since. She was an executive assistant to someone Sten knew. Their romance blossomed. However, as far as we are concerned, they never got any problem until SK Mbuga came into the picture. Sten loved Chebet so much that he could not suspect her to fleece him and later land him in serious financial and legal troubles.
However when Chebet met Mbuga, she is said to have picked interest in the city socialite's 'business of gold dealing'. Mbuga was the defining factor. It is him who knew how this business goes. That is how she told Sten about it.
It is not yet clear if Mbuga's intention was to con Chebet or the two actually conspired to defraud Sten. However, it is Chebet who introduced Mbuga's name and logistics briefcase company called Sky Cargo Net and Security on PO Box 2971 Kampala Uganda to Sten.
She told Sten that Mbuga was her brother and gave him assurance that all was okay until November 10, 2016, few weeks before Mbuga and Chebet got married.
Swedish court documents say in 2015, Chebet told Sten that she wanted to ship family gold from Uganda to Sweden. Sten didn't have money so, he borrowed without authorization from  a family owned business with headquarters in Stockholm called Einar Mattson AB Company. The company is owned by Anders Rank, Marianne Rank and Stefan Rank.
He had been the family's financial advisor and account signatory for many years.
When the money went missing between March, 30 2015 and November 10, 2016, Einar Mattson AB company owners got Sten arrested. Before he was given a four-year-jail term, he explained to Swedish authorities where the money had gone; and it was traced to Uganda.
Courts, intelligence agencies and authorities in Uganda already know that accounts of Sulaiman Mbuga, Chebet Angella/Vivienne, Sky Cargo Net and Security Ltd together with that of a certain Mbabali Mohammed received money from Sten. Angela/Vivienne received money three times. Mbabaali once and Mbuga's company Sky Cargo net and security, which he owns 100 per cent, received money 24 times between June 1, 2015 to November 10, 2016 – a day after he had paid Shs500,000 to Kibuli Mosque for a marriage certificate.
This is part 1 of SK MBUGA CASE FILES.
For further information on SK Mbuga files; suggestions, more evidence, complaints etc, write to us on editorial@watchdoguganda.com
Do you have a story in your community or an opinion to share with us: Email us at editorial@watchdoguganda.com