The Speaker of Parliament Rebecca Kadaga last week revealed that the Eastern region Youth Representative Ishma Mafabi, could lose his seat over continued absence from the sittings of the House.
The Speaker said that members, who do not attend plenary sittings and continuously absent themselves from the House, are in contravention of rule 111(6) of the Rules of Procedure of Parliament.
"There is a Member who attended poorly in the second and third sessions without the leave of the Speaker. This session, he has not come at all. I have established from the records of attendance of Members of Parliament that you (Mafabi) have not attended any sitting of the House this session," said Kadaga.
In his late 20s, Mafabi is the second born child of businessman Suleiman Lumolo of Sironko. He grew up both in Kampala and Mbale.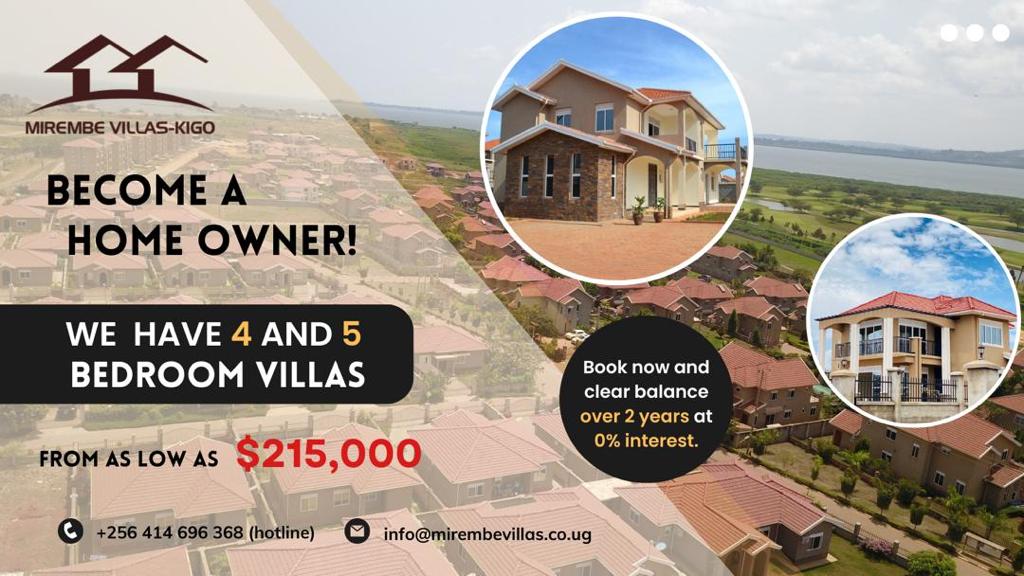 MP Mafabi's polygamous dad lived in Kampala but every holiday the legislator would-be put-on bus to go spend some holiday time in the village.
Mafabi went to Budo Junior and Sir Apollo Kaggwa Mengo for his Primary education. Gombe SS for both his O' and A' levels.
Whereas his dad is both a politician and businessman, Mafabi was more attracted to business.
Before joining Parliament, he had risen to the level of being sales and marketing manager for his father's businesses both in Kampala and Mbale. But while at the Islamic University In Uganda (IUIU) Mbale, he was appointed the Senior Presidential Advisor to Abubaker Matanda who was the guild president for the university.
It's this political appetite that prompted him into contesting for the youth Parliamentary seat.
His original plan was to carry the NRM flag but he left Namboole very aggrieved. This Namboole was the venue where party primaries were held to determine the party flag bearers for the youth MPs race. Mafabi was among the contenders, and was defeated by Dorothy Okware (daughter to Ridah Hotel Seeta tycoon) after a lot of violence was occasioned by her supporters.
Mafabi broke down and publicly wept at Namboole and accused Okware of vote rigging. It was here that he resolved to vie as an independent and indeed won during the Electoral Commission-organized general elections that were held in Jinja.
At Jinja all the young people who stood at Namboole (James Mukembo, Aisha Naguddi, Emmanuel Wabwire and Namatovu Mastula) ganged up on Dorothy Okware and that is how Mafabi carried the day. At the time of his election, Mafabi was finalizing his Bachelor's degree in Business Administration at IUIU Mbale campus.
However, months after becoming MP, Mafabi was diagnosed with a kidney disease.
His kidneys stopped functioning properly and were on the verge of shutting down, an experience that confined him to hospital. The father had to support his son by topping up money for his expensive treatment in India, Uganda, South Africa, Kenya and other places.
Since 2016 up to date, Mafabi has undergone several surgical operations and he was recently confirmed to be out of danger after passing through several post-surgery reviews.
In Parliament, the young legislator's best friends and mentors include Butaleja's engineer James Waluswaka, Budama's Jacob Oboth-Oboth and Butembe MP Nelson Lufafa. His other good friends include Anna Adeke, Oscar Otema and Mpaka Mwine, the western youth MP.
Despite officially being independent, Mafabi is NRM-leaning and sometimes attends caucus meetings. He is a member of the HIV committee and that of Science and technology.
Rule 111 (6) of the Rules of Procedure state that "Except with the permission of the Speaker, a Member shall not absent himself or herself from 15 or more sittings of the House during any period when the House is continuously meeting".
Kadaga says that she would invoke the powers of the Speaker under rule 111(7) of the Rules of Procedure.
"I hereby give you a warning for your continued absence from this House and accordingly require you to attend the House at the next sitting of Parliament," Kadaga said.
If Mafabi fails to heed to the warning, Kadaga says, the matter would be referred to the Committee on Rules, Privileges sand Discipline for consideration in accordance with rule 111(8) of the Rules of procedure, which would spark his kicking out of Parliament.
The role of a Member of Parliament:
According to parliament.go.ug, there are four (4) major roles of a Member of Parliament;
Legislation
Members debate and pass laws through which the institutions of government endeavor to guide the country's process.
Budget Approval/Appropriation
Members of Parliament (analyse) and pass (approve) the national Budget every financial year.
Oversight
Monitor and bring to the attention of Ministers and the public, government misuse of funds, violations of rule of law and unlawful activities.
Representation
Represent their constituents' views in Parliament.
MPs bring to the attention of relevant Ministers different matters of national concern
In the Constituency
Hold consultative meetings with their constituents, update them on the activities of Parliament and government policies, and gather their views and concerns on issues, which affect their livelihood.
What MPs do not do:-
MPs do not construct or repair roads and bridges in their constituencies.
They also do not build hospitals or schools.
Additionally, MPs do not have an obligation to contribute to voters' weddings and similar activities; or to pay school fees for children or students in their constituencies.
Do you have a story in your community or an opinion to share with us: Email us at editorial@watchdoguganda.com