By Okello Martin
The burden of youth unemployment could be reduced by what has come to be called Green Jobs.
"If you are engaged in doing eco stoves, recycling paper, garbage, ecotourism, planting trees, you are cleaning the environment without harming it, those jobs that reduce pollution, improve energy efficiency, respond to occupational safety, you are engaged in green jobs," says Mr Pius Bigirimana, permanent secretary Ministry of Gender, Labor and Social Development, whose department is championing the adoption of green jobs.
The government of Uganda is pushing for green occupations because they help reduce negative environmental impact, promote safety and health conditions at work.
With support from the United Nations Development Project (UNDP), government started implementing the Green Jobs Programme, approved by President Yoweri Museveni in 2016, by targeting both the educated and uneducated youth.
According to Mr Bigirimana, the initiative is driven by the need to enhance labor output and reduce poverty, especially among youth people.
In 2018, the State of Uganda Population report released by National Population Council showed a spike in poverty in all regions. Across the country, poverty levels grew from 19.7 per cent to 21.7 per cent between the financial years 2012/2013 and 2016/2017.
The report notes that the poverty levels are a result of inequality and economic growth that has not addressed the unemployment challenge especially among women and youths. Youth unemployment rate, on the other hand, is reported at 6.5 per cent.
The ministry of Gender is responding to these challenges with support to businesses in the informal sector, apprenticeship at workplaces, establishment of industrial business shelter and green incubation centres. It also speaks of promoting social safeguards at workplaces, promoting decent employment abroad and strengthening Kampala Capital City Authority and local governments' capacity to create green jobs.
"We want to set up industrial business shelters with common user facilities, used by young people to do metal fabrication, welding, plumbing, construction, art, design, leatherwork. You will learn the skills from one place so that we have as many young people getting skills," Mr Bigirimana says.
Besides tackling unemployment and low labour productivity, the growth of green jobs should translate into local production of goods usually imported and consequentially reduce the trade balance if exports are boosted.
On what sort of sectors are Ugandans expected to see these green jobs, Mr Bigirimana says they will be entrenched in every part of the economy but will be more prominent in agriculture, industrial production, labour, tourism, trade and education sectors.
"There will be transformation but more in agriculture because it is the biggest holder of jobs. Our economy has grown but no jobs. Our growth has tended to concentrate in those sectors that do not provide sufficient jobs," Mr Bigirimana says, "We need to invest more in sectors that have forward and backward linkages."
So far, government and UNDP have spent about $2m (Shs7.4bn) in the national programme that covers all districts. As Mr Bigirimana calls for action, a lot has been done on the ground already. About 2000 Jua-kalis in greater Kampala were supported with equipment and trainings. Seven youth and women groups were supported with innovation grants worth Shs70m including Turning Trash into Treasure, Rabbit Cage Project, Bikibiro Community Development Association, Maggots and Earthworm production project and Nansana Empowered Women's Development Initiative Project.
Skills development is urgently needed, particularly through apprenticeship and volunteering. Information from the ministry shows that the Uganda National Apprenticeship framework was formulated, training orders were drafted while the draft national green jobs strategy was put in place and over 200 technical officers from government and private sector sensitized.
Under the Uganda Green Incubation Programme, more than 100 youths and women found jobs, market and agro-forestry gardens were established, 18 fish ponds, piggery and poultry units were established among other things.
These successes are said to be sifting into the economy. Ten industrial business shelters with common user facilities are in plan and focus will be on mechanical, metal fabrication, welding, plumbing, construction, design, textiles, agro processing and carpentry.
'The shelters will also be equipped with utilities like water, ICT, power, stores, sanitary conveniences, restaurants, workplace health promotion areas. Each shelter will house a workplace skilling facility and master craftsperson's or experienced trainers in different trades," Mr Bigirimana says.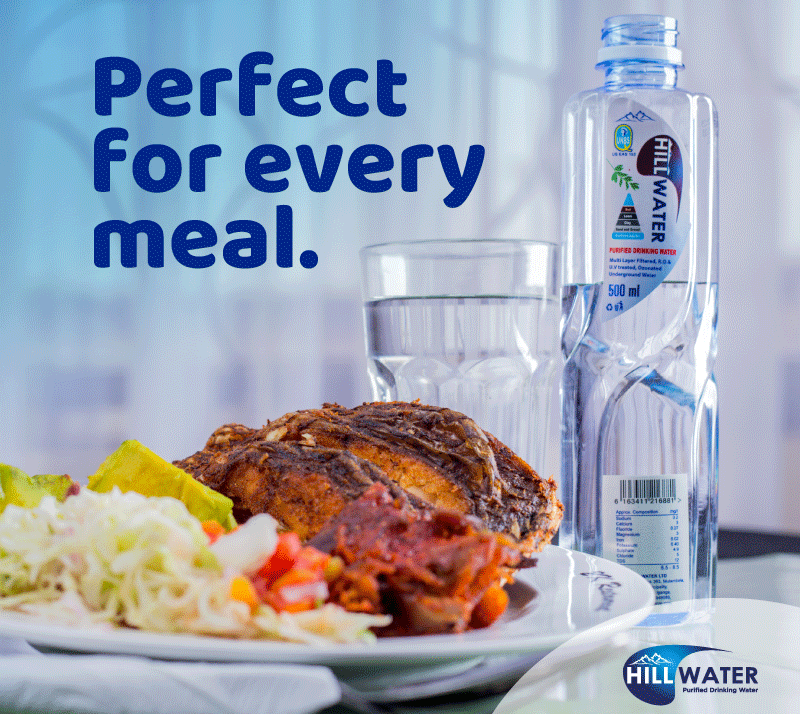 Do you have a story in your community or an opinion to share with us: Email us at editorial@watchdoguganda.com