Rwanda has claimed that the almost 90 tonnes of Hima Cement, which were last month denied entry into the tiny East African country 'did not meet quality standards for imports'.
According to Rwanda Standards Board (RSB) Director General Raymond Murenzi, the cement – approximately 1,800 bags – was subjected to routine standards tests which it failed to meet.
About 20 bags of 50 kilograms each make up a tonne.
Murenzi was responding to an exposé by the New Vision, which quoted Clement Wasswa, one of the truck drivers as saying he did not know why the cement – Multi-Purpose and Power Max – from Hima Cement Limited was sent back to Uganda.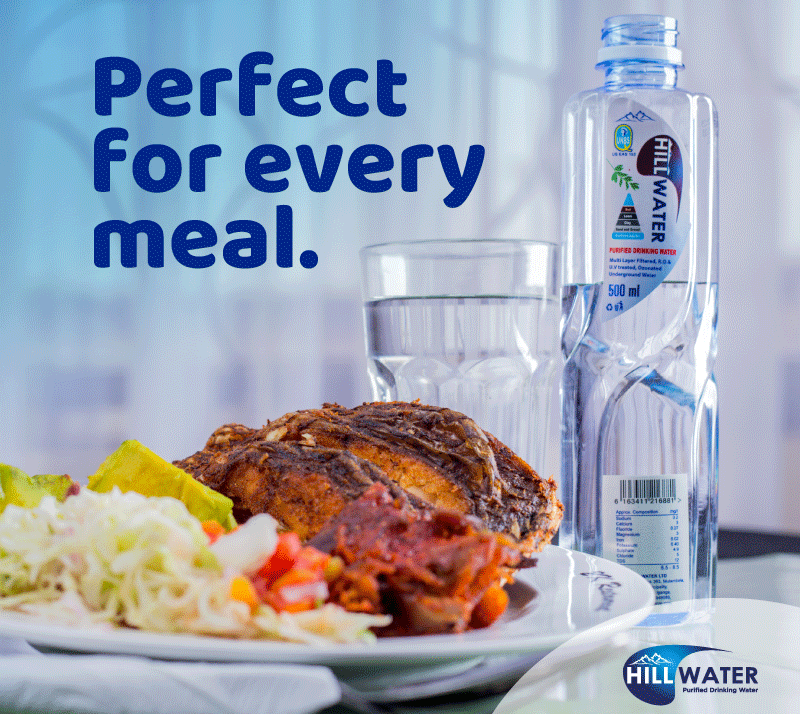 Three other Ugandan trucks loaded with Simba Cement are still stuck at the Dubai Port on the outskirts of Kigali.
Wasswa, a driver of one of the trailers belonging to Abasi Balinda Transporters company told New Vision they set off  from Hima Cement factory in Tororo to Rwanda on February 26, 2019.
He adds that they arrived at Katuna on February 27 and were told that the Rwanda Revenue Authority (RRA) network was off, so there was no way of verifying their goods' documents.
They were later advised to use the Mirama Hill border post via Ntungamo.
It took them four days to reach Mirama Hills where they were ignored for five days along with the three other Ugandan trucks loaded with Simba cement from Uganda.
After almost a week of waiting, the six trucks were escorted by Rwandan police up to Dubai Port where officials from RSB took samples of one bag of cement from each truck for testing to prove whether the consignment conformed to the required standards.
"After weeks of waiting, on Monday last week they were told to offload the cement to the area warehouse. Then soon after they were told to re-load the cement on to the trucks and return the entire consignment back to Uganda. The trucks returned to Uganda last week with the cement consignment and are parked at Nakawa," the New Vision writes.
Among the failed standards cited by RSB, the cement imports were found to have breached was packaging control as each unit weighed below 50kg it was meant to be, The New Times, the official government newspaper, quotes Murenzi.
"The cement packages were found to weigh between 47 and 48 kilogrammes despite being labeled to weigh 50 kilogrammes, prompting the standards body to turn the cargo back to its country of origin," Murenzi says, adding that the latest episode is not the first of such occurrence, with the weight issue dating as far back as 2015.
"We monitor import qualities coming into the country, which are considered paramount and had noted the issue of Hima imports and communicated to the firm. They have not yet complied with the requirement," he said, further trying to clarify that the tests are for all cement products in the market, both locally produced as well as imports, and are not discriminatory in any way.
He was just echoing Olivier Nduhungirehe, Rwanda's Minister of State for Foreign Affairs who has since issuing a travel advisory to Rwandans, claimed borders remain open for trade and imports.
However, the government in Kigali has since February, blocked Ugandan products from entering the country as well as stopped its citizens from crossing into Uganda.
The action has been protested by Uganda with Foreign Affairs minister Sam Kutesa, who has since said the act has grossly affected traders in the two countries.
"What is happening on the ground however is that export of Ugandan goods to Rwanda have been prohibited by Rwanda authorities," he said.
"Goods from Rwanda and Rwanda registered trucks are not being allowed to cross over from Rwanda into Uganda by the Rwanda authorities.  Rwanda has introduced an export permit system for those that intend to export goods to Uganda. This is a technical and non-tariff barrier to trade, to which there has been no successful applicant. In effect, this is a trade embargo on bilateral trade with Uganda," Kutesa said in a statement at the beginning of the standoff in February.
Hima Cement's publicist Carol Kezaabu did not respond to our texts on the matter.
Do you have a story in your community or an opinion to share with us: Email us at editorial@watchdoguganda.com