What did you miss in 2018? Similarly what do you remember about 2018, with a few days left before we welcome 2019? Today, Watchdog Uganda gives you a list of some of the 'memorable' events of 2018, in no particular order.
Arrest of Abdallah Kitata
Abdallah Kitata, the leader of BodaBoda 2010 rose to prominence under former police boss Kale Kayihura. The group was notorious for torturing many people in and around Kampala in the guise of protecting commercial motorbike riders, commonly known as bodabodas.
Gen. Kayihura once told Parliament that Kitata's group was very instrumental in fighting riots in Kampala. Kitata's show of power went as far as warning politicians opposed to the regime to 'keep quiet or face his wrath'.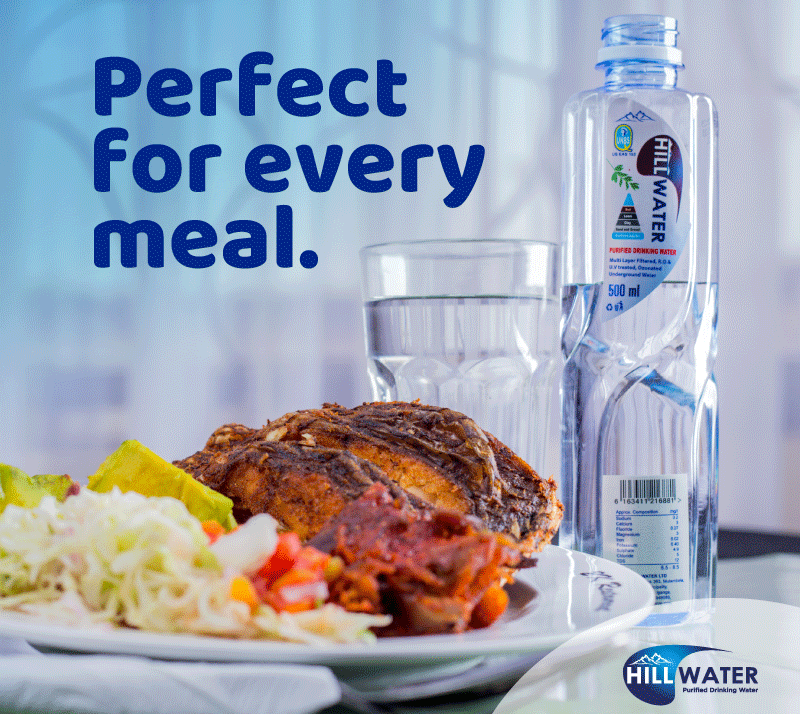 However, Chieftaincy of Military Intelligence officers arrested him in January. While on trial, a golden pistol was presented as an exhibit before the Court Martial. This broke the maverick bodaboda 2010 patron into tears. He has since been remanded to Kigo prison.
Man Attacks Bishop Luwalira amidst Easter service
On April 1, the congregation at Namirembe Cathedral were treated to shock when a stick-wielding man attacked the Bishop of Namirembe Diocese, Wilberforce Kityo Luwalira during a church service.
The man, later on identified as Herbert Kaddu however, tripped and fell before reaching the Holy Altar where the Bishop and his two colleagues were standing.
Arrest of former Inspector General of Police, Kale Kayihura.
Kale Kayihura had been in charge of the Uganda Police Force for 13 years when he was arrested in June 2018. For a man who had since become untouchable, his arrest at his country home in Lyantonde came as a surprise to many.
He was held at Makindye Military Barracks and granted bail in August. Initial investigations by Internal Security Organisation (ISO) and Chieftaincy of Military Intelligence (CMI) had pointed at possible treason and murder charges being preferred.
He is not allowed to travel beyond Kampala and Wakiso districts as well as report to the court once a month, report to court whenever he is required and not to travel outside the country without court's permission.
Brian Isiko a student convicted for stalking female Member of Parliament.
Kabarole Woman Member of Parliament Sylvia Rwabwogo wept in court on July 5, as she talked about love massages she was receiving from a 25- year-old student Brian Isiko.
Meanwhile, as Rwabwogo testified against the YMCA Jinja student, Isiko was in dock was smiling sheepishly. Many Ugandans said the MP acted like cry baby. But that did not stop court from sentencing Isiko to two years in prison.
Passing of Over The Top and Mobile Money taxes
On July 1, Ugandans woke up to the fact that they would have to pay two new taxes, one was is an excise duty on over the top ("OTT") services and it is charged at rate of Shs200 per user per day and a mobile money taxi of one per cent on every transaction conducted via mobile money transfers.
These new two taxes led to strikes by mobile money operators and some politicians. Their aim was to pressurise government to remove these taxes. President then ordered Parliament to revise mobile money tax, which on October 2, through Parliament was reduced from one per cent to 0.5 per cent levied on withdrawals only. OTT was however, stayed.
Stoning of Museveni's car in Arua.
The biggest news of the year is probably the stoning of the presidential convoy on August 13, during the Arua by-election. According to senior presidential Press Secretary, Don Wanyama, one of the cars in President Museveni's convoy was allegedly stoned by Bobi Wine's supporters. Bobi Wine, was in Arua Municipality to campaign for Kasiano Wadri.
He was promptly arrested, alongside 33 others and detained at military facilities in Gulu and Arua.
Zaake's escape from police while unconscious.
Following the Arua by-election fracas in August, police spokesman Emilian Kayima accused Mityana Municipality Member of Parliament Francis Zaake Mutebi of escaping from police custody.
The legislator was among those arrested in aftermath. He was tortured into unconsciousness, allegedly by Special Force Command officers.
Somehow, he was later dropped at the gates of Rubaga Hospital in Kampala by unknown people. However, police issued a statement that he escaped from police custody and charged with treason and stoning Museveni's car. Up till now, he like many Ugandans is still wondering how he made it to Rubaga Hospital.
Free Bobi Wine Movement
Among members of Parliament in Arua to campaign for Kassiano Wadri was the Kyadondo East legislator Robert Kyagulanyi Sentumu popularly known Bobi Wine. He together with 33 others was arrested and tortured by the army. His driver Yasin Kawuma was killed 'a stray bullet'.
While in custody, his fans around the world demanded his release through a #FreeBobiWine campaign. Songs were composed I his honour while churches held mass and prayers for him.  In Kenya a 'Free Bobi Wine Concert' was held, while artistic impressions were created on city street walls.
The campaign made headlines internationally as well with fellow musicians demanding his release.  Ugandans in Diaspora also stormed their respective embassies asking them to free Bobi Wine.
Brutal arrest, torture of Yusufu Kawooya near Christ the King.
Gun-wielding security operatives attacked a Democratic Party youth member Yusufu Kawooya near Christ the King church in Kampala in broad day light and brutally arrested him in the most disturbing manner.
A few days later, the alleged tormentors appeared before court martial and asked for pardon, saying they had families to take care of. Kawooya was however left with broken ribs and a 'dead' kidney.
Resignation of Jennifer Musisi as KCCA boss.
For seven years, Jennifer Musisi was the Kampala Capital City Authority boss. She still had a few months left on her contract when on October 15, she announced that she would resign her role as Executive Director.
This caught many by surprise, apart from Lord mayor Erias Lukwago, seeing that she had overseen the turnaround of the city and was in the good books of the appointing authority, President Museveni. She officially handed over tools of office on December 14.
Bank of Uganda probe.
The central bank has been in the news for quite some time now, and for only the wrong reasons. Almost all top officials of the facility, past and present have appeared before the Parliamentary Committee on Commissions, Statutory Authorities and State Enterprises (Cosase) to answer various questions.
Centre of most of these however, is former executive director for commercial banks supervision Justine Bagyenda who was caught taking out important documents even after she had been fired as well as reportedly selling off several banks over the phone. Other officials failed to give a comprehensive report to the committee detailing how Crane Bank was under-capitalized.
Museveni meeting other party leaders.
Although many political players on the opposition side didn't see the point to, a meeting between President Museveni and his political opponents will go down in history. The meeting dubbed, the Inter party Organization for Dialogue Summit 2018 was remarkable one.
Ipod was founded in 2009 as a forum for leaders of political parties with representation in Parliament to engage on matters of common interest.
The December 12 meet in Kampala was aimed at strengthening political parties to enhance their relevance and effectiveness, consolidation of constitutional and electoral reforms, promotion of inclusiveness in national politics especially in relation to the role of youth and women in politics and strengthening democratic governance, human rights and observance of rule of law.
MP Kato Lubwama fights during live in TV Show.
Rubaga South Member Legislator Kato Lubwama took comedy to another level when he, on national television slapped a fellow panelist. The programme, Koona o Spark TV was live.
The recipient of the slaps, music promoter Andrew Bajjo of Bajjo Events had engaged Lubwama in a long argument on whether the former comedian could speak proper English. Lubwama was not going to have any of this ad stopped the argument by beating Andrew, before storming off set.
Lusanja evictions under mistaken Judgment.
In October 2018, Uganda witnessed a brutal and merciless demolition of over 350 houses after businessman Medard Kiconco, evicted people from 'his' land in Lusanja.
Kiconco evicted these people on court orders of Magistrates Court at Nabweru. These orders were later nullified by High Court Judge John Eudes Keitirima.
Todate, those evicted are still sleeping in tents offered by the Office of the Prime Minister.
Commissioning of source of Nile Bridge.
On October 17, President Yoweri Museveni commissioned the Source of Nile bridge which connects Jinja and Buikwe districts. It was built using Japanese government loan totaling to about Sh41.1billion.
This bridge is expected to have a life span of over 120 year. It is also the second of its kind in East Africa after Tanzania's 680m-long Kigamboni Bridge.
Uganda Cranes qualifying for AFCON 2019.
On November 17, Patrick Henry Kaddu made history in Uganda's soccer after his late header earned Uganda Cranes a ticket to participate in the 2019 Africa Cup of Nations for the second consecutive time.
Besides Kaddu, goal keeper, Dennis Onyango's spectacular performance also contributed to Cranes glories but also, he was among the nominees of African Player of 2018.
Do you have a story in your community or an opinion to share with us: Email us at editorial@watchdoguganda.com