By Mike Ssegawa
The shores of Buzindere village in the sub county of Mpata in Mukono have been visited by many fun lovers from Kampala.
These usually arrive aboard boats, small and large. On the normal days, its people are farmers and fishermen.
Several Kampala, and ofcourse rich men from across the country have also bought hectares of land here and thus driving the value of the property in the village quite high. You can name Amama Mbabazi, Yusuf Matovu, Charles Mbiire, among the residents of this village.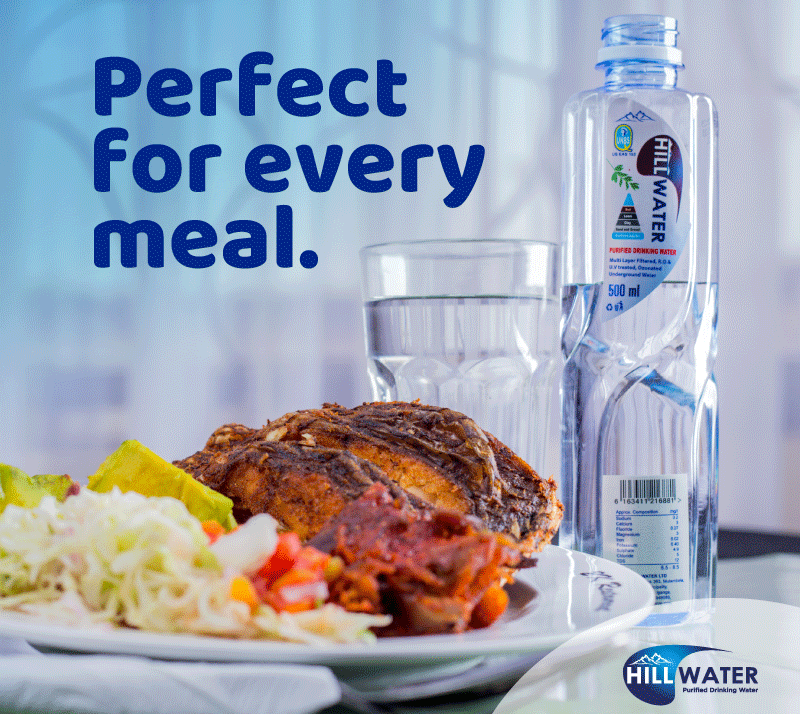 There are several mushrooming beaches on this side of Lake Victoria and Mutima Beach, which has been in the news recently, is one of them.
So, on weekends, boats with music blaring, and patrons binge drinking and partying dock on this village. They don't even know its name.
They only know the names of beaches on which they hang. Such beaches are Mutoola and KPalm beach, which was to be launched on the Saturday an ill-fated boat carrying over 100 people capsized, killing over 30 of its occupants.
Stories have been told of the kind of patrons who were aboard and what actually happened on the boat before it 'poured' its occupants into the lake. Other tales are about efforts to rescue victims.
However, one intriguing one is how Desh Kananura dared to rescue some of the occupants of the sunken boat –  friends of his wife.
In the end, his efforts helped save others but not the people he was hellbent on rescuing. It was fishermen we met at the beach who told us about this man who drove in a monster vehicle and called in Marines. We traced down Desh, and he told us that the seven people he intended to rescue all perished, including Isaac Kayondo, who rang his wife asking for 'any kind of help before we perish'.
By the time Kananura got wind of the accident it was 8.20pm. He tried to contact people who could help, but got no positive response.
His wife's insistence to drive to Mutiima got him on a daring one-man's rescue mission.
"Let's go save my friends," she begged him. "My friends are dying."
She was supposed to be on the boat herself since one of her friends was also celebrating a birthday.
However, Desh put his feet down and stopped her from going.
The 'mad' driver
Fishermen at Mutima beach told Watchdog Uganda about 'a man who arrived before 10pm' when they were exhausted from their rescue mission attempt.
The boat had sunk at around 7pm. No help was coming through, but, some villagers had come to loot the victims' property.
"When he arrived, he drove straight to the shore, lit his car's full light over the lake, and made phone calls," says fisherman Badi Muhwezi who was involved in the rescue but had given up because they had lost a colleague.
"After he made phone calls, police and military rescue teams came here," Muhwezi adds.
By this time, a lot of damage had been done. Lives had been lost.
The local rescuers did not know who the good Samaritan making calls with inconsolable women by his side was. Hours later, someone recognised him from a rally sprint he had attended.
"He drove his Range Rover all the way down to the lake at terrific speed we thought he was about to commit suicide," the fisherman told Watchdog Uganda on Wednesday. 
Desh says
Kananura made his name, partly as a rally driver alongside friends Emma Kato, Charles Muhangi, Charlie Lubega, among others. He loves cars, and is still involved in the business of selling them.
The proprietor of Panemera Bar and Lounge in Naguru, Kananura is still regarded as the first person from Kampala to arrive at Mutiima  Beach on the eventful Saturday night.
It was a few minutes to 10pm
The speed in his hands and feet on this eventful night, helped.
It is very difficult to drive or even trace down Buzindere village through Mukono, 60km through confusing rat paths.
However, his instincts told him that google maps directions to Mutima Beach would be helpful.
It was Kananura, who actually took the first photographs of the dead bodies lying on Mutima beach, which later on became viral. They were published on his 'Andrew Desh Kananura' facebook page with over 65,000 followers.
"I was already tired. But other people were doing whatever they would to save lives of those they could. Bodies were floating on water," the man who says he would never go anywhere near water said on Thursday.
On this fateful day, he says he drove in a manner he has never before.
The dash
Kananura jumped in his Range Rover, with his wife, Natasha – Kayondo's sister, and Freedom, Kayondo's newly wed wife.  Kayondo had just wed Freedom a month ago.
He told them to throw into the car anything they think is useful; ropes, jackets, bed covers, hot water, bread, biscuits, anything their hands could land on.
Along the way, he tried to contact friends who knew someone who could help. He even tried to call a friend who owns a fleet of air planes to fly him to the disaster scene quickly.
"I am out of the country," his friend told him.
"You will not, however succeed to rescue many without night vision equipment," he warned him, adding that those planes are not in Uganda.
"I was driving on the wrong side of the road, with full lights," he says.
By the time he reached them, it was a little too late. All his wife's friends were dead. But anyway, he called his friends who know people in security circles and they arrived to save some lives.
"Twelve bodies had been lined up on the shore by fishermen. The 12th body was Natasha's brother, Isaac."
"We couldn't believe it, my wife, Natasha, and Isaac's wife were inconsolable," Desh says.
They gave the warm clothes to some of the survivors, as well as the drinks and eats.
Over the days, about 33 bodies had been fished out of water. Some four people were still unaccounted for.
Lt Col Deo Akiiki put the number of people they saved to 27.  However, the fishermen, we spoke to at Mutima, including George Onyango, who saved Prince David Wasajja and businessman Freeman Kiyimba, said, their eight boats rescued about 60 people.
Do you have a story in your community or an opinion to share with us: Email us at editorial@watchdoguganda.com