On Monday, October 15, the executive director of the Kampala Capital City Authority,(KCCA) Jennifer Semakula Musisi announced her resignation of the post, with effect from December 15, 2018.  In her 21-page letter to President Museveni, which was received by Kampala Minister Beti Kamya, Ms Musisi, says low funding to the authority, lack of staff motivation and friction between the KCCA political and technical wings have forced her to resign were some of her reasons for resignation.
While at the helm of KCCA for the last seven years, she has among others prepared a new structure, defined job profiles, and roles as well as recruited a motivated and passionate professional team.
She is also credited for establishing a savings scheme that has 'improved lives of KCCA staff, among others.'
However, she will also be remembered for clashing with politicians, most notably Lord Mayor Erias Lukwago over taxation in the city and UTODA among others.
About Musisi
Born in Mukono District during the 1960s, Musisi is the second born of the five – two sisters two brothers. She attended Tororo Girls School in Tororo District for her O' Level education and King's College Budo in Wakiso District for the last two years of her high school education (S5 – S6). She graduated from Budo in 1982, at the top of her class. She served as deputy head prefect during her time at the mixed, boarding high school.
In 1982, she joined Makerere University, Uganda's oldest university, where she studied law. She graduated in 1986 with the degree of Bachelor of Laws (LLB). The following year, she obtained the Diploma in Legal Practice from the Law Development Centre in Kampala, the capital of Uganda. Later, she obtained a Masters of Public Administration (MPA) from Makerere University. She also has qualifications in management, taxation, and law from several institutions including Harvard Law School and George Washington University in the United States.
Career journey
Musisi earlier worked for Makerere University as a Legal Adviser and was then appointed Commissioner Legal Services, and subsequently Commissioner Legal Services and Board Affairs in Uganda Revenue Authority (URA). Musisi was involved in the Institutional Reforms and Restructuring Programme at URA.
In URA, Musisi was involved in policy formulation, legislating amendments and policy implementation at the Executive and Board levels as well as Financial Planning and Management. Her role as Commissioner Legal Services and Board Affairs involved working closely with the Commissioner General and the Senior Management Team, the Board of Directors and various stakeholders including Government Ministries, Tax Appeals Tribunal and personnel at the Uganda Judicial System.
Musisi also worked with senior managers from the various countries forming the East African Community.
In April 2011, she was appointed to the position of Executive Director of KCCA in April 2011 She assumed office on 15 April 2011. On 27 February 2014, the President of Uganda re-appointed her for another three-year term, effective 14 April 2014, her contract was renewed in April 2017, to run from 15 April 2017 until 14 April 2020.
Musisi's  tangible results at KCCA
At KCCA, Musisi is credited for transforming Kampala City. According to Doreen Nyanjura, a city Councillor, nearly everything has improved.
In her reign she has improved health care services – reconstructed Kisenyi health centre and remodeled laboratory and drug stores at Kisugu, Kitebi and Kawempe health centres. As a result of improved service, OPD attendances and antenatal care visits have increased to 20 and 43 per cent of the total patients respectively also procured five ambulances.
Over 210 km of roads have been reconstructed and upgraded to Bitumen and over 500kms of gravel roads maintained. KCCA has also been able to reconfigure and install responsive functional traffic signals at 20 junctions. Installed 4,988 streetlights in the City, of which 1,560 are solar street lights promoting ecofriendly initiatives, as well as the completion of the New Taxi Park.
A 'greening programme' has also seen several open spaces and road islands replanted, creating employment for 227 temporary workers, and completion of the Wandegeya Market.
Through her, KCCA successfully implemented Public Financial Management reforms and was accorded Credit Rating of "K in the long term and 'A1? in the short-term by the World Bank.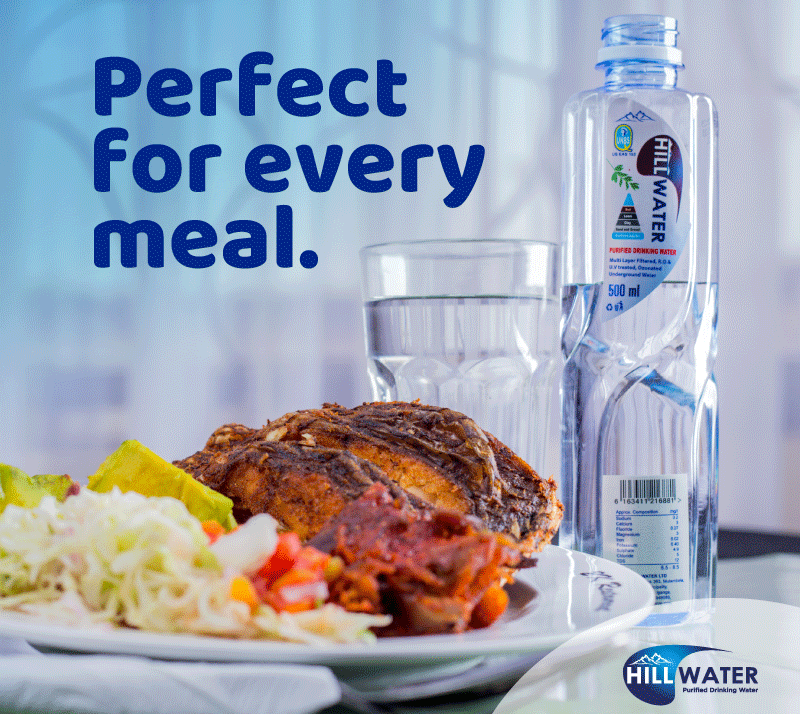 The authority also becam a trusted corporate brand with robust financial management systems in place.
"This strong institutional credibility has attracted partnerships," a source says.
A three-level structure in Busega is being constructed with support from the Arab Bank for Economic Development in Africa (ABDEA) to provide 2,000 work-spaces to the community in Busega:
Other initiatives to provide affordable trading space include the Sunday Market along Luwum Street. It was launched to allow street vendors and others to sell their merchandise. Up to 800 — 900 vendors operate in the market.
Family life
Jennifer has been married to Musisi for a very long time and together they have a daughter identified as Chanelle Esther Musisi
She uses both of her husband's names Ssemakula and Musisi.
Do you have a story in your community or an opinion to share with us: Email us at editorial@watchdoguganda.com