By Kiyimba Bruno
For almost five decades since formation, the Uganda Press Sports Association (USPA) has never had a female president of formed. With election of new office bearers due next month, Ritah Aliguma Zidar, has offered herself for the post of president, hitherto becoming the first female candidate for the association's top most office. The two other candidates are KFM's Patrick Kanyomozi and NTV's Sam Mpoza.
Watchdog Uganda caught up with the newly wed and brings you excepts from the interview.
Qn: Do you have any pressure that you are the only lady among men contestants vying for the USPA presidency?
Answer: Well, I can say I don't have any pressure. Because I believe leadership comes from God. Whatever I have got, I always tell God to let His will be done for His Glory. So trust me, if it's meant to be, it will be. Surely people can see my contributions towards the association, more reason I was voted as first Ugandan on the AIPS Africa executive committee.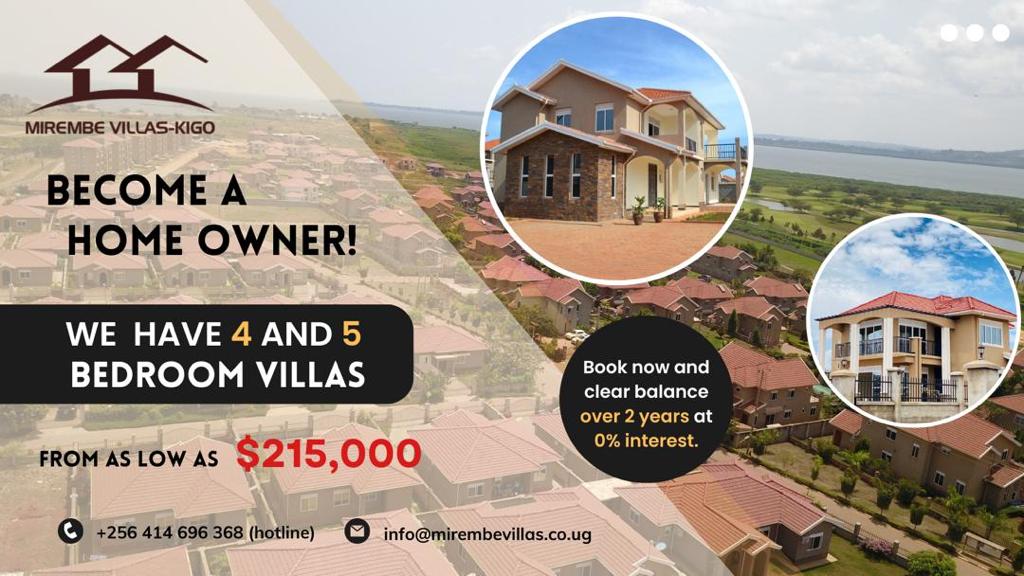 Qn: You have spoken of achievements. So, what are those outstanding few that you feel can make you win these elections?
Answer: During the four years as vice president, we have made some gains, many of which I played a cardinal role. I feel I should tell you that hosting the AIPS President Mr. Gianni Merlo and the successful first ever East & Central African Sports Journalists Convention; Having the USPA Gala live-broadcast deal on the national broadcaster, UBC Television and courting the Special Olympics to sponsor USPA members for their programs both locally and Internationally. Initially, two of our own Patrick Kanyomozi and Thomas Muruka were fully Sponsored to attend the 2017 Special Olympics World Winter Games in Austria. During my era, we also managed to create international links between USPA and other associations to foster growth. We already have a good relationship with the Kenya Sports Press Association and they invite our journalists for their training programmes. Recently we hosted the president of the Nigeria Sports Press Association, Mr. Honor Sirawoo and our cooperation has all the potential for a multitude of opportunities. It was therefore by no coincidence that I was nominated and approved as the first-ever Ugandan on the AIPS Africa Executive Committee. We believe we will have more opportunities coming with this.
Qn: UBC is your employer. Don't you think it was expected of you (to broker live broadcast deal) despite the fact that you were a USPA member?
Answer: Yes, it's true that I work with UBC. But not everyone could manage to put such an event live. Just look through the committees that we have from the president. How many tried it out?
Qn: The strictness of becoming a USPA member. How are you going to help young upcoming sports journalists so that they can live their dreams?
Answer: A lot of things are changing and I believe in change. It's something we can discuss with the committee and present to the assembly, so we get the way forward as an association. I can't take a decision on my own as regards this. It's all about USPA members accepting this change.
Qn: There are allegations that you, just like Sabiti (Muwanga, current president), will be used as a puppet when the real president is someone. What do you have to say about that?
Answer: Haaa… On Allegations, I have heard very many people say that but I have been in leadership positions since I was born. I believe leadership comes from God. The only person I depend on is God. I lead Rismiles Agency on my own and from it I have earned a living, paid fees for some people including my siblings, and lived a good life. I have led the Aliguma foundation and it has moved on. So, nobody can influence me to go astray. I believe in teamwork and the entire team will be involved in the association work. I believe in team work. Sabiti and Namanya will always be part of USPA and we all deserve to respect them just like all former USPA leaders.
Qn? There are many allegations of corruption and money misuse by former presidents. What's your take? And how will you ensure that these do not follow in your presidency?
Answer: Misuse of funds by former presidents? I am so sensitive with the Ten Commandments. I believe in good reputation. All I pray for is the best for the association.
Qn: What lessons have you learnt as USPA Vice President?
Answer: As Vice President, I have learnt a lot from USPA. I have learnt to be appreciated and not to be appreciated. I have learnt that if you work as a team, you achieve more but lack of teamwork is a big problem. I have learnt that sometimes you just have to put your ego, disappointments and misunderstandings with fellow leaders aside but work towards achieving a goal as long as it's for the good of the association and the people who have believed in You to serve. USPA is bigger than everyone but if we work towards achieving a particular goal as a team, USPA would be so beyond what we think. Nevertheless, it's still one of the best in Africa. But we can do better.
Kiyimba.bruno@gmail.com
Do you have a story in your community or an opinion to share with us: Email us at editorial@watchdoguganda.com