By Mike Ssegawa
Robert Kyagulanyi is a man to watch. Don't say you didn't see him coming.
Many people were a little surprised when they heard that gospel ace Judith Babirye was going into politics. "Is she gone crazy?" many wondered, owing to the fact that Babirye was one of the artistes in the business of Christian entertainment that no one saw her walking the political path despite her frequent visits to State House parties– she was always seen as a church minister and possibly her destination would have been running a church alongside her music career. But well, she is now a member of parliament representing people of Buikwe district.
However, no one can feign ignorance that they did not see Robert Kyagulanyi aka Bobi Wine, the self professed ghetto President, going into politics.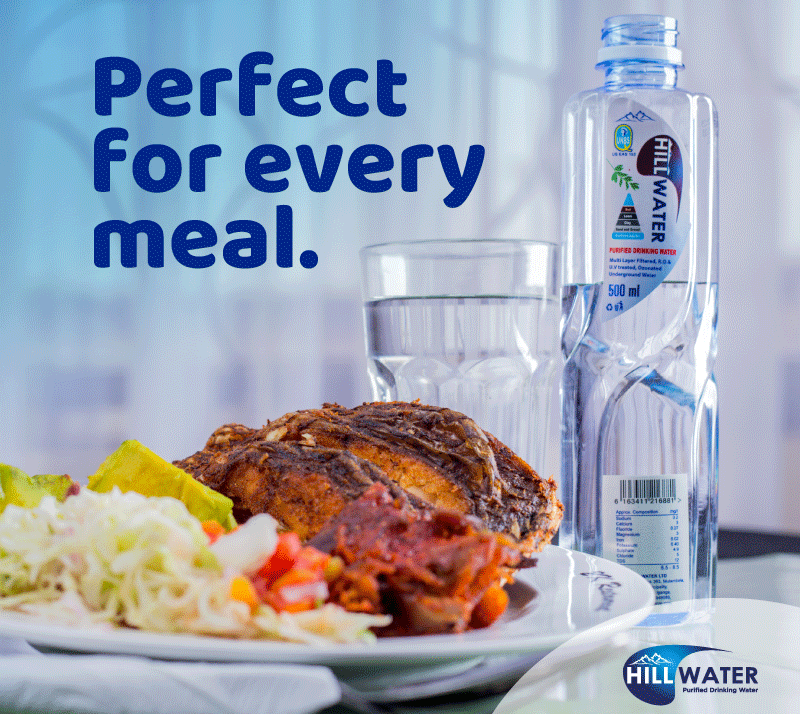 From his own self baptism, President of the Ghetto, Bobi has for a decade exuded confidence in himself that he is a gladiator defending the poorest of the society. He has finally come out of his shelf; it has always been a matter of when not if.
A social consciousness artist, Bobi has always been singing about the rights of poor for sometime now, and the messages in his songs has come for the powerful who abuse their offices. He has preached unity, justice, name it…clearly telling his followers to see in him a leader, who understands their struggles.
"I have been a part of them (poor) since I was a kid," Bobi told The Independent magazine last  year. He added, "Now I am 30 years old and I can tell you the gap between the rich and the poor is widening and as the poor people's conditions are getting worse, the sight of the authority on these concerns is dimming."
Bobi's moment of reckoning has finally come. Although he seemed to have had a soft spot for a Kampala constituency, the realities on the ground pushed his ambitions, from Kamwokya urbanites, a shanty township which is densely populated as his capital where he is adored, a king maker and mentor. Kamwokya is in Kampala Central and when Tugambire ku Jennifer song hit the airwaves, it was just a message for every Kampala resident who felt pushed to the wall by the city dynamics and changes from the Kampala capital city authority executive director Jennifer Musisi. It was thumps up for Bobi, the champion of the city's wretched.
As the artist soul-searched, the artist slowly but cleverly waved his politics into the soul and lifestyle of Kampala residents and beyond. He entered words into street vocabulary such as kiwani, which only Bobi could create. Many of these, targeting the sitting government which in street terms, is the problem for the lowly population.
He has however, continued to do charity which showed his love for common Ugandan, identifying himself with causes for the common person and other leaders noticed, rewarding him with even government endorsement deals to push certain government programs.
There are few politicians with an audience artists like Bobi has and a clever man like Kyagulanyi, a Makerere graduate, who has exploited his mega star status to his advantage and knowing how to package his message using his musical talents who finally got a license to play in people's living rooms, and vehicles.
However, Kampala seemed a long short for Bobi as Mohammed Nsereko and Lord Mayor Erias Lukwago were well grounded politicians and he might have feared taking them on despite giving signals in the past that he was sighting Kampala.
Some years ago, Bobi crossed the Rubicon when he bought a piece of land in an area his friends had despised called Magere, which is well set in Kyadondo East, a constituency Bobi clearly stands a chance to win. He had seen far. However, he also created another base in Busabala, where he built a beach which he has popularised, although only recently, it turned out a battle field with Buganda Land Board who claimed he took part of the land not belonging to him but the Kabaka! Even after the crisis, Makindye Sabagabo is also a constituency he could stand and win, if he so he wanted.
With Bobi's eyes set on Kyadondo East constituency seat which fell vacant after the court cancelled the election of FDC man Kantinti Apollo, the incumbent knows his seat is not safe from the self styled ghetto president who seems to enjoy support of the youth, and quite popular among politicians from across the divide.
FDC, a party Bobi has allied to in the past finds itself in catch22 – they cannot stop the incumbent from contesting since it is him with the party flag, but also, cannot publicly distance themselves from a popular candidate like Bobi. However, failure to settle for one candidate could prove costly to the opposition as few are talking about NRM's Sitenda Sebalu who challenged Kantinti's victory in the High Court and Court of Appeal who is making Kyadondo East politics much murkier.
Bobi Wine who was born in Kampala a year  before Museveni took power, is one of the harshest critics of this government who openly associates with rivals of President Museveni which very few artistes do including  not joining in the tubonga naawe election song which was performed by a group of artists to endorse Museveni's fifth term.
Musicians have in the past years become so influential and their opinion is heard in a country, however, no artist is in the league of Bobi who sounds to be his own man, defending his decision, and living off his own sweats even outside the music business.
Bobi Wine has recently embarked on a number of events to bolster his bid such as visiting the Mukono Municipality MP Betty Nambooze, DP president Norbert Mao and former mayor Ssebaana Kizito.
He has also been consulting Kizza Besigye, Lord Mayor Erias Lukwago and DP president Norbert Mao on issues about politics and the country's prosperity however some quarters say that he has also been meeting with NRM member and youth minister Nakiwala Kiyingi.
It's quite interesting how Bobi will manage in this kind of environment where opposition supporters believe there is a red line between "their man's associates" or else, he is added on the list of traitors.
However it is also another thing to think that it is Bobi Wine's kind of politics, bringing all shades and political parties together and finally uniting this country.
Bobi already admits that he is not the description of the politician many people know.
"I am not a politician but I have come to offer my leadership skills. Most times I have been talking about issues that affect our people, but this time, it's like getting a common person and then you take him/her to where decisions are made," Bobi Wine said during an interview.
He has been consistent in his messaging of wanting unity above politics.
About two years ago, Bobi Wine wrote on his face book wall that it is a subject he has actually sung about in one of his songs "Obululu".
"I see all the elections drama going on all over the country and this is what I have to say to you fellow Ugandans; it is your fundamental right to vote but don't allow this whole election process to divide you because it's only periodical; it will soon end and we shall still stick together as Ugandans. Bwekuba kulonda mugende mulonde naye temukiliza bululu kubawulayawulamu kubanga ebyokulonda bimala nebiggwa naye ffe tusigalawo nga tuli wamu nga bana Uganda. ?#?ElectionViolenceIsBackward
#?NdiMunaUganda".
Political experience changes many things in many people. Already there voices asking that Bobi pushes back against his will, however, the resilient man shows he is  moving forward. He is showing himself as the candidate that can bring together all shades. He however has to first experience the real trenches, and time will tell what the man left in him will be after the Kyadondo East by election is done. However, the ghetto president is a man to watch as his political career sets off. With age on his side, popularity, courage and intellect, Bobi seems unstoppable for whatever he wants to achieve in his life. Only time can tell.
Do you have a story in your community or an opinion to share with us: Email us at editorial@watchdoguganda.com