By Watchdog reporter
Muhereza Kyamutetera, a journalist and media entrepreneur doesn't fear jumping into the eye of storm, when he feels it necessary.
However after hearing numerous stories of how Ugandan billionaire Sudhir Ruparelia has stepped on the toes of many people including cheating them on his way up the ladder, Kyamutetera put up a challenge that no one has surmounted.
Now the owner of CEO magazine and formerly with Daily Monitor, Kyamutetera recently posted on his Facebook wall asking that anyone who has ever been cheated by billionaire Sudhir should come out and tell the world and the circumstances he or she was cheated. He also called out those whose good luxk has visited through Sudhir to speak out.
Several touching testimonies showing the character of Sudhir the man came out in the 76 comments that were posted on the page.
Below was Muhereza Kyamutetera post which still stands:
"Everyone seems to love to gossip and rumour that Sudhir took people's properties fraudulently. To the contrary, the Sudhir Ruparelia I know is a good generous man, who has helped many budding entrepreneurs by showing them the way and providing credit finance. I also know him to be a no-nonsense man when it comes to holding people accountable. Ironically the same people accusing him of harshly recovering loans are the same people seemingly celebrating the failure of the bank due to unpaid loans. Now let's shame the devil, If Sudhir, has ever taken yours or your relatives' property wrongfully, put here the details, circumstances and evidence. I will also ask those who have been beneficiaries of Sudhir's generosity, me inclusive, to share their testimonies. IT IS JUST WRONG TO BEAT SOMEONE WHEN THEY ARE AT THEIR LOWEST.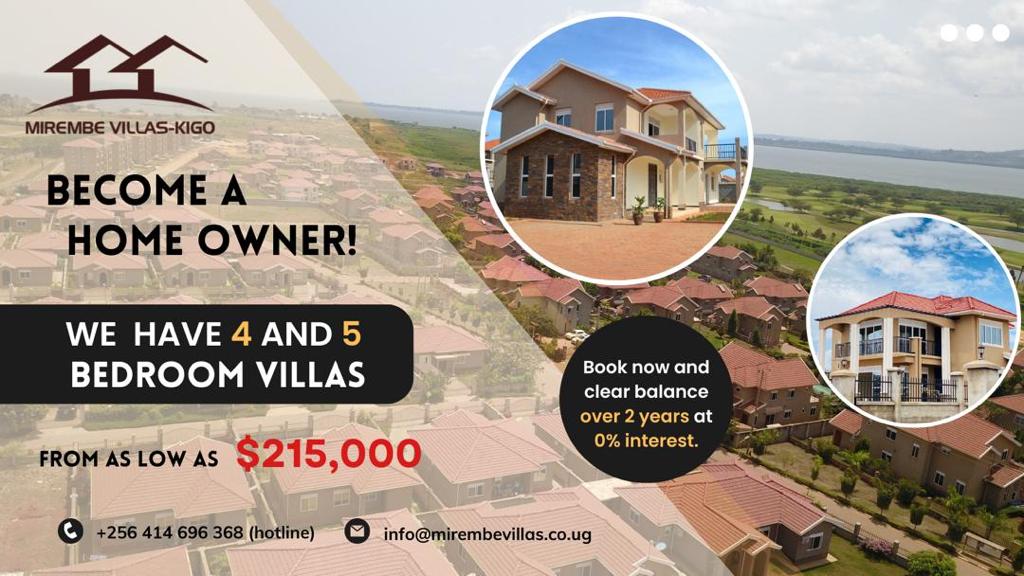 And here below are some of the moving testimonies from the page that may leave you asking if the perception one had of the man in Sudhir still stands.
1. Patrick Katende Kabagambe Now this is an analogy I totally agree with. We need to look at this Sudhir issue beyond the person and review the stand of our economy. I totally agree with the presentation that Sudhir just like any of us can go down and as well raise up. We saw this with Donald Trump. Did Sudhir make wrong business decisions that have culminated into the current scenario? Maybe yes maybe No but has Sudhir's situation been as a result of "stealing people's property?" – Highly doubtable. I think he has been a shrewd and aggressive businessman who sought to grow his empire. I would want to join the team that seeks to verify anybody that claims Sudhir stole his property. We need to desist from throwing unnecessary tantrums when someone has problems. How come those claimants didnt come out when Sudhir's empire was flourishing? So at that time all was well and then all of a sudden you realise he stole your property!!! HELL NO.
2. Herbert Asiimwe Mutamba I wish you had told me about his generosity a few years ago. I would have ventured there too. As for me, the closest I ever came close to him was when he liked and shared a Facebook post I had written about banking sector.
3. Roger Kamara I once sat next to the Crane Bank tent at one of the many editions of the goat races. He saw me yawning n asked me to come get some food..goat ribs, chicken, rice, n pints too for free. I also benefitted personally, although for a few minutes!!!
4. Kayongo Roger From a far, I personally appreciate the effort to engage in an in depth discussion beyond the noise or locker room banter.
Success should be celebrated and documented to ensure continuity, while failure should be investigated in an effort to avoid it in the future. In this case, the combination of circumstances leading to failure of a proven and generous businessman might be beyond this audience to unveil or appreciate. Chances are this forum will yield more positive stories than negative, which might not be a good sample size or an indication of the accurate circumstances leading to the collapse (remember there is more to Sudhir than one institution and his business partners might not spend a lot of time commenting on Facebook posts).
This is coming from a far, no personal examples or concrete evidence to support the opinion above.
5. Edwin Mark Sudhir under CRANE BANK FOUNDATION generously contributed Ugx.5,000,000 towards the heart operation in India of my late son (RIP BABY ISRAEL) thru his son Rajiv. I really appreciate and will stand to testify to his generosity. I have full evidence of cheques if u need pm me. God will always bless a hand that giveth…our family prayers are with him.
6. Mwine Bejuura From the experience I have had in my 31 years of this life. He couldn't have been that bad to everyone. Just like you and me, there are people we have annoyed and those we eat with. There is nothing I have benefited from Sudhir… Apart from 2 times I fluked his goat races and drunk free wines to the maximum. There could be people he stepped on along the way who are not your friends on facebook to comment but that doesn't make it less true. I personally am not doing well financially I have had my troubles with my finances so I can't celebrate any other person's downfall. But i know No one is a Saint.
7. Simon Rogers Under achievers always wish bad for those who achieve or over achieve. Poor people think that everyone who is rich must have stolen or denied them their own success. That is why people peddle all kind of nonsense against Sudhir. I have never benefited from him nor do I know him that much but I know his entrepreneurial genius got him to where he is and entrepreneurs cannot be ordinary folks. The fact is Kampala is full of wannabe elites who deep down are simply parasitic mediocre.
8. Saggy Tees About being a generous man I can attest to that. Sometime back in 2004….. I had launched BULLSEYE CREATIVE….. My startup capital was less after one of my would be partners walked out on me. I ran to Dr. Sudhir Ruparelia… asking for a loan. He asked me why I needed this money.. I broke it down for him… he then told me and I will quote "Sagara. Private business aint easy….. Why don't you stay at The NV and earn that salary until you are ready" I was sold on my concept of starting my own thing…….. He then told me "I am not going to lend you money……You are my friend. I am going to give you the money!" He picked the intercom…. called his P.A. Tina in and asked her to get me the money I had intended to borrow and pay back… That's how BULLSEYE! CREATIVE took off!
9. Mukimbiri Kabanda Edson On the contrary, I think Sudhir owned more than just crane bank and as such, Crane bank failure doesn't amount to Sudhir going broke. I think he still remains the richest Ugandan. His bank was just a victim of a crumbling economy.
10. Peter Nyanzi Sr. Like for every other public figure, people will always say things good and bad. Personally, I've never benefited from his generosity individually; I could in the future. But one thing I have always wanted him to do is to launch an institution to train young people in entrepreneurship skills. What a legacy it would be for generations to come.
11. Michael Ojok As a film student and aspiring filmmaker in 2013. We needed a speed boat for a video shoot and there were plenty at Speaks resort Marina. A search for permission to use one of his personal boats led me to Crane chambers. Mr. Sudhir Ruparelia directed the late Gunna, God rest his soul in peace to give me all the assistance I need. It's sad that so many unsubstantiated rumors are all over social media to tarnish the image of such a good man with a big heart.
12. David Charlestone Ssempijja I remember in 2010, I had problems, Sudhir Ruparelia gave me Shs2m free of charge without even knowing me personally, but just after a call from AR Kalan who knew me personally, Sudhir directed that I get the money instantly, that is the biggest I have ever gotten free of charge, even if i added all the free money I have gotten from people, it can't add up to 2m, so that dude is such a big giver.
13. Henry H. Ssali ONE OF MY LIFE CHANGING ENCOUNTERS WITH DR. SUDHIR RUPARELIA
………………………………………………………………………
There are lots of stories going on about Dr. Sudhir Ruparelia following the take-over of his Crane Bank. Most of these stories are false, hear-say told by people who were told the story by others who were also just told the story. I'm privileged to be an acquaintance of this man and today I share one of my life-changing encounters with him.
Hopefully it will help guide your judgement of this man.
I'm naturally a dreamer and in 2007, I decided to do my first movie. The script was ready and the actors had been cast, but there was no money to produce it. I had many friends like Juliana Kanyamozi and Flavia Tumusiime who were willing to act free of charge and others like Hannington Bugingo and Allan Tumusiime were taking a very small fee. But even then, there were logistical issues that made me almost call off the whole idea. Then I remembered, I had a rich friend and I decided to reach out to him to help sponsor the project.
That rich friend was Dr. Sudhir Ruparelia. I contacted him about the film project and I thought he was going to tell me to stop dreaming and get back to my journalism work. That was not the case. He told me he had moved office to Speke Resort Munyonyo as he was getting resort ready for CHOGM which was a few months away and asked me to meet him there the next day at 3pm.
When I got to Munyonyo, it was a beehive of activity. Sudhir saw me and asked that we sit at the restaurant to tell him about my movie. As we sat down, he suddenly stood up and literally sprinted to where a big Caterpillar truck was placing a tree. The tree was being planted in a wrong hole and he asked them to move it. He then moved on further to give other people instructions and "disappeared" into the new hotel building where they were doing final touches. Whenever I meet Sudhir, I have picked few lessons. That day I learnt that you have to be a hands-on person. He had hundreds of workers and could have surely given instructions and gone back to chilling like the boss he is, but he was actively involved in everything.
Anyway he returned an hour later (the longest I have ever had to wait for him. Most times when he gives you a 3pm appointment, it means 3pm unless he is concluding another meeting so you can wait for another 20 or 30 minutes (lesson here is time management. There are very many big men who give you a 10am appointment and they see you at 6pm).
When he returned there we white guys with architectural plans who had joined me a while later to wait for him. I knew there was a slim chance of me seeing him, but he surprised me. First, he apologised saying he had gotten too busy and forgotten about me. (Lesson here was humility. I could have waited for him till the next day without complaining because I was the one set to gain from this meeting.) He then asked the white guys who were obviously of much use to him to hold on for him to conclude our meeting, just because I had arrived earlier.
I told him about my movie and when he saw the passion I had and having listened to the synopsis, he was willing to offer me financial help and access to locations I needed. He signed off my proposal, placed a call to his PA and asked me to deliver it to her. With that Kiwani:TheMovie was made possible.
After the premiere, he told me, "You have balls." (Lesson, compliments encourage people).
I will always remember that day, because it allowed me added the title filmmaker to my name. Sudhir also sponsored my second film and whenever we meet, he asks when the next one is. For the last one year I couldn't do anything else but concentrate on Matooke Republic, but soon I might be able to work on a new one.
ADDENDUM: Whenever you help someone, you are not only blessing them but other people too. Last year I attended a movie premiere titled The Only Son at Kampala Serena Hotel. The main actor and producer called Bobby Tamale talked to me after the movie and told me. "In 2008, I attended your movie premiere. I got the invite because your neighbour is my brother. At the end of that movie, I knew I wanted to be a moviemaker and because of you here I am. Thanks for inspiring me."
Thank a lot Dr. Sudhir Ruparelia. Greater days are ahead.
Do you have a story in your community or an opinion to share with us: Email us at editorial@watchdoguganda.com