By Watchdog reporter
President Yoweri Museveni has commended the Army leadership for implementing the government's programme of intensifying the professionalization of the Army.
"I want to congratulate the Army leadership for training and replenishing the Army. That is what the Army needs; young people whose man-power is healthy in the forces," he said yesterday afternoon while officiating at the pass out ceremony of Army recruits.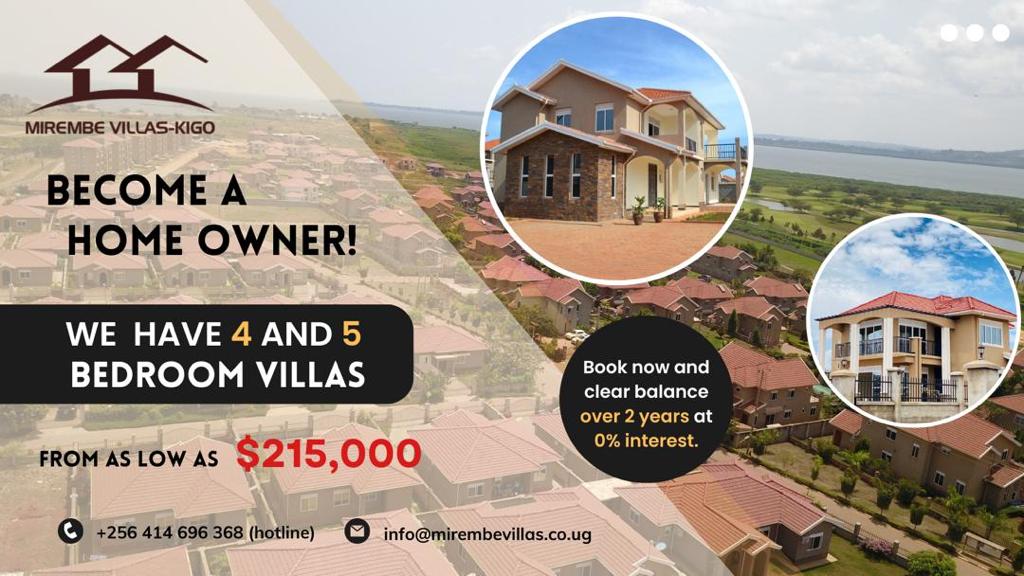 The recruits had successfully completed their nine months' rigorous Basic Military Course at the Recruit Training School, Kaweweta in Kanyogoga Sub-County, in Nakaseke district.
General Museveni who is the commander in chief of the forces on arrival inspected the new facilities that will boost the accommodation facility of the school, later proceeded to observe the tactical and range exercises staged by the graduands.
Museveni watched a spectacular march past by the new Officers and Men of the Uganda People's Defence Forces (UPDF) as well as self-defence demonstrations.
The president praised the Army for obtaining uniform for the forces from Jinja adding that this will not only support our industries but will also go along way in creating jobs for Ugandans.
"When you buy that uniform from Jinja or any other local Industry, you will keep the money here in Uganda; it will create jobs for your brothers and sisters and you will be transferring technology to Uganda instead of donating it a broad," he observed.
He also commended the Army leadership for choosing the right footwear for soldiers and noted that with the opening of the new abattoir in Bombo, shoes should also be purchased locally as leather will be tanned from that factory.
He said the same should apply in the Police Force, prisons, schools and hospitals that should make their purchases of shoes in Uganda to provide market to our industries.
General Museveni also thanked the Commandant of the Recruit Training School, Kaweweta, Lieutenant Colonel Bonny Wolimbwa and the entire training staff for the work well done.
The new officers have 200 university degrees holders among them, Diploma holders and secondary school Certificate holders.
He noted that this simplifies the learning process by the trainees as they grasp faster instructions during their training.
The Chief of the Defense Forces, General Katumba Wamala, urged the new UPDF soldiers to maintain discipline, work hard, dedicate themselves to the service of the country and be patriotic.
The overall best student was Private Womugaso Chukie, while the best in the field was Private Abdul Salaam. The best student in class was Private Gideon Mukoka while the best female student was Private Ajalo Anne Grace. In drill, Private Tukamuhabwa Allan emerged the best.
Do you have a story in your community or an opinion to share with us: Email us at editorial@watchdoguganda.com