By Watchdog reporter
Ugandan President Yoweri Museveni has said that the opposition in Uganda cannot be good leaders because they specialize in talking and stalling development projects that the NRM government sets out to do.
President Museveni was speaking at a campaign rally held yesterday at Lalogi Sub-County headquarters, Omoro district in Northern Uganda's Acholi Sub-Region where drummed up support for Omoro district Woman MP (Catherine Lamwaka) and LC5 Chairperson (Odong Latek Stephen). Omoro is a new district that started operating at the beginning of the current financial year (2016/2017).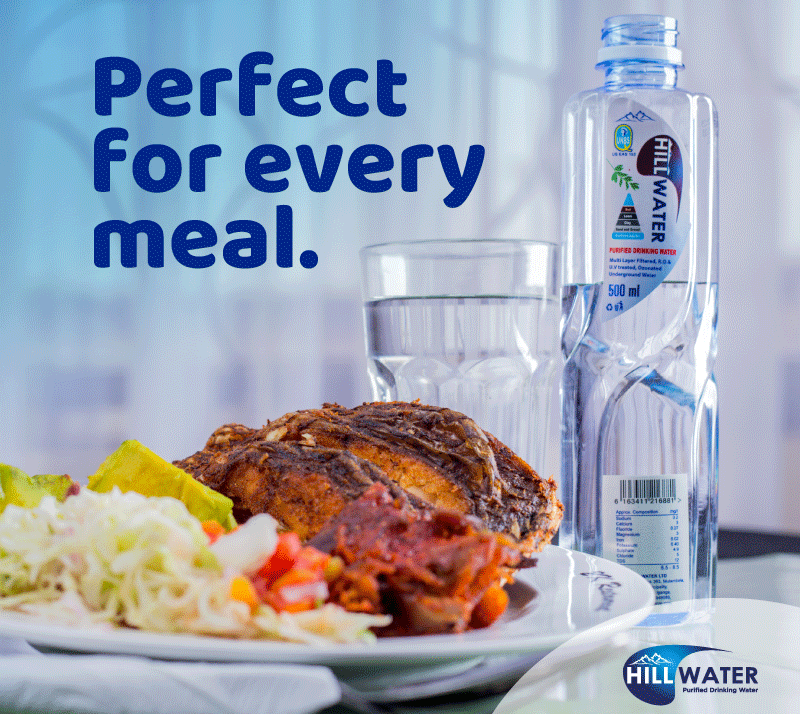 "As I told you during the elections, NRM is not a Party that simply talks. Many people like to talk, talk and talk but we talk little and perform," he said.
He informed those that doubt the NRM to listen to their words and afterward see what they do. "If you are not sure that NRM works, ask Besigye, who says that we have done nothing, to come here and touch the electricity lines. If he survives, you can vote for the Forum for Democratic Change (FDC)," he said.
He revealed that when he came to Omoro in 1972-73 when he was fighting Idi Amin, there was no development but now there is electricity and schools. "The Bible says you shall know them by their works. We do not try to do everything at the same time because you can only fail when you do that," he said.
The President advised the people of Omoro to ignore speculation by the opposition who allege that the NRM wants to change the Constitution to steal Acholi land. "When I bring investors, they say Museveni wants to steal that land," he said.
Regarding the education sector, President Museveni warned District Education Officers (DEOs) to make sure that they inspect schools or else be sacked.
"I want to warn the DEOs. They must inspect the schools to see if teachers are teaching the students and not seated under mango trees," he said.
He warned that he would take action against them like he did to the Wakiso Health workers. "I took action against the Wakiso people because I sent people to see if they were there or not and they gave excuses that there are no houses for them to stay," he said.
He advised that although government has plans to build houses for its workers, the Ministry must improvise until the houses are built. "In UPDF, we do not wait for permanent houses to keep peace. We build grass-thatched houses and go to work," he said.
Turning to roads, the President promised to construct roads in Omoro and those linking it to other districts. "We are going to expand the road from Soroti to Kamudini.  That road was built when South Sudan was not yet independent but because there are many vehicles now, we need a wider and stronger road," he said.
President Museveni also warned Chief Administrative Officers (CAOs) in the country that since government has procured road equipment from Japan for each district, he will not tolerate excuses for not working on the roads.
"If CAOs cannot work on the roads, they will go back to look after their goats. Each district now has its own equipment and must work on its roads. There is no more business of tenders," he said.
The President warned those planning to destabilize the country that no one would destroy Uganda's peace. "Some people recently took guns from some drunkards and thought that was war. When you wake up a lion, you do it at your own risk. That whole group was rounded up and is in jail," he said.
Mr. Museveni also pledged to build Omoro a district hospital and extend urban water. "The government will start addressing the issues the NRM promised in its 2016 – 2021 Manifesto in the coming budgets,' he said.
Addressing another campaign rally in Bobi Constituency, the President refuted claims by some opposition leaders that the NRM Government is planning to steal Acholi land through the proposed amendment of public works. He clarified to the people of the area in particular and the country at large that the amendment seeks to reduce on the setbacks of constructing roads when land compensation cases are taken to court where they delay to be worked on.
The President reminded the people of Omoro district that it is the NRM Government that has brought liberation, peace and stability, good infrastructural development adding that the Government is steadily working to confront household poverty through the Operation Wealth Creation (OWC) programme.
Mr. Museveni told the people of the area that before they think of voting opposition leaders, they should ask those leaders how much they have put in as regards liberation, peace and stability, development and wealth creation.
"Besigye was in the Army but left when we were still fighting. We fought Kony ourselves," he said.
President Museveni assured the people that the Government was already handling the issue of cattle compensation that the opposition was raising in Lango, Teso and Acholi Sub-Regions. He said that as of this year, Shs.5 billion has been provided by Government for purposes of cattle compensation in Acholi and other regions.
Regarding the issue of veterans' gratuity, the President informed the people of Omoro district that Government has already injected in Shs.103 billion on top of the Shs.70 billion that was provided in the past financial years.
Mr. Museveni explained to the people of Omoro district that Government cannot do everything all at the same time. He, therefore, informed them that NRM has prioritized on sectors that will spur transformation and development of the country faster such as roads, among others.
He noted with pleasure that the Kampala – Bwaise – Kafu – Karuma – Omoro; Gulu – Atiak and Acholibur – Kitgum – Gulu roads are tarmac. He said that those roads have been done without foreign aid or external borrowing.
"The road fro, Karuma had become terrible but it is now well constructed. We did it all the wa y from Kampala," he said.
The President emphasized to the wananchi that they need to focus on generating household income. He said that the Government's Operation Wealth Operation programme targets at least 70 families per village to be fully involved in the OWC compared to only 2 families that the programme reached in the past which figure the people complained much about.
"I do not want any Ugandan to be a spectator when it comes to wealth creation. All must be in the playing field," he said.
The President illustrated to the people how to use drip irrigation to save their crops especially during the dry spells. He explained that this is what is done in the developed countries like Israel.
Mr. Museveni urged the people of Omoro district to give their votes to the NRM flag bearers.
Do you have a story in your community or an opinion to share with us: Email us at editorial@watchdoguganda.com