When it comes to people who have redefined Uganda's comedy industry, Richard Tuwangye's name will definitely pop up and feature prominently on this list.
Famously known for skit comedy with theatre outfit Fun Factory, Tuwangye is undoubtedly one of the best comical talents we have in the country; He mastered the art of making people laugh due to his good sense of humor and ability to look out for the funniest side of life.
The comedian will on July 12, 2019 stage his first one man stand-up comedy show dubbed 'Laugh Conquers All' at the National Theatre Kampala.
Our writer Najib Mulema caught up with him and he talked about the show, his acting journey, love life among others.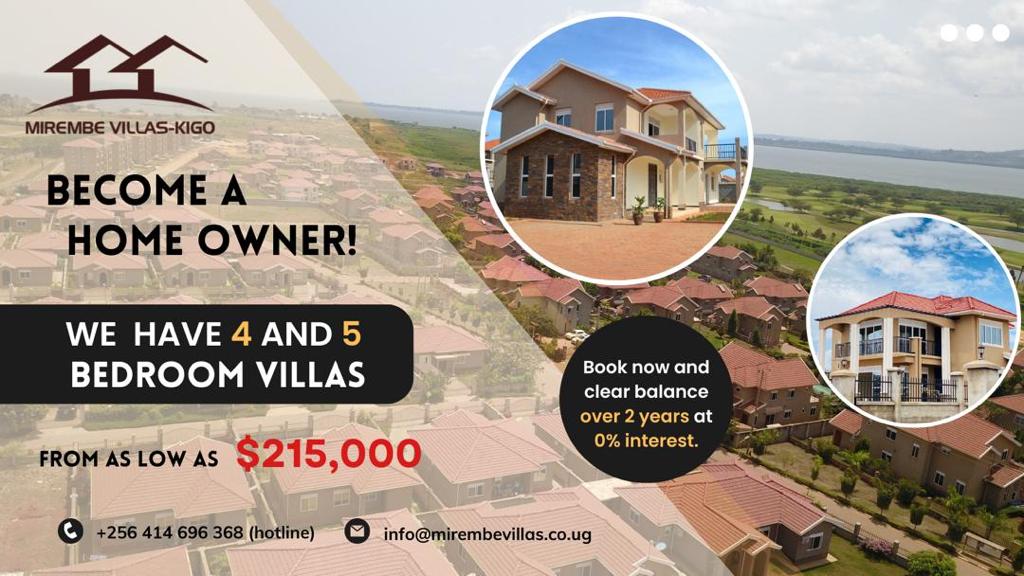 Who is Richard Tuwangye?
I was born on a certain Friday in October, 1980.
I'm an offspring of a one Enock Tuwangye and his wife Hope Tuwangye. I'm the second born of five. I have been five feet and a few inches for the last 19 years and I love it down here. So that is basically me.
I went to Bwara Primary School, St Henry's College Kitovu, Kako SS before joining the School of Performing Arts at Makerere University.
I am an entertainer. I am commonly known to people as a comedian which I'm proud to be identified as. But also I have my hands in other things; I'm a TV and stage actor. I sing for fun, I do advertising, copywriting and I'm a corporate events emcee.
I'm choosy on events I do. I only emcee the ones I'm sure I have my perfect audience. You see every comedian has his/her flair of humour. There's an audience where you will take your humour and they will not be the perfect fit so that is why I'm choosy. I have to be sure that I blend with them, well, with at least 70 per cent of the people in the crowd.
Yes, I'm married to a beautiful Sharon Atwine Kagarura and we have two beautiful kids a boy and a girl.
As a comedian, when did you realize that you're funny?
I spent the first 19 years of life in Masaka and joking has been part of my life since my childhood. When I came to Kampala, I saw more funny side to life.
In my nature as a human being, it came to my realization that I have a tendency to look out for the funniest side of life and sometimes it is not deliberate. So I embraced the fact that it's my nature to look for the funny side in life. I was just lucky that the same person who always looks for the funny side of life I happen to be the same person who was gifted with special abilities to act.
Along the way, being the funny person in the family, as I grew up I realized that I happen to be a good actor. I'm not blowing my own trumpet but at least I know that I'm above average. So what I did was to start looking for the stage and in the process I learnt about Makerere University's School of Performing Arts (popularly known as Music, Dance and Drama (MDD) and one thing led to another. The more I did it the more I loved it; the more I did it the more reasons I got not to give up on it.
Who are those fellow comedians/actors you look up to?
Locally, you know inspiration comes at different levels. And in the arts, you have to be a risk-taker because most cases when you bring in something new people are like 'what is he thinking?'
So on that level, Phillip Luswata inspired me from the very beginning. He is an unsung hero by the way. If he never risked to cast us for his weekly comedy show, may be things would be different and not as glossy as they are now.
On the other hand, in this Fun Factory family of ours, there many people who inspire me for the time they put in their craft. People like Simon Base Kalema, Kwezi Kaganda, and Dickson Zizinga among others.
Internationally, in the comedy business I can say Dave Chappelle, Steve Harvey and most recently Trevor Noah. These are the guys you see that have a funny angle on everything you wouldn't have seen. You see this comedy thing is wider than people think. It is your presence, what you sound like, what you reason like; your timing so all things that make the best performance you will find it the combination of those three guys.
Have you ever experienced any embarrassing moment on stage?
Laughs…! On stage? Embarrassing? There's a time were acting in Mbarara, it was a free outdoor show. It was an activation commissioned by a beer company in 2005 or 2006. You know free shows, they bring in every Tom, Dick and Harry. And the guys were taking alcohol so there's a bedroom scene which Tindi and I were supposing to act. It was a simple bedroom scene. We just had to come in bed and sleep but then the audience was pushing us to do the undoable. That would have not been a problem but they were pushing us in their local dialect [runyankore].
They were like 'Don't leave the stage before touching her center of femininity'.
It sounded so raw and crude.
That's when I realized that a talent must be very clear on who their perfect audience is and stick to performing to that audience. Much as we want the money we must respect our craft by presenting to people who appreciate it. But you see you cannot blame them. They are people who come from different backgrounds. At that point I felt embarrassed on my behalf and on their behalf. But thank God now that we are in a position where we can dictate the kind of audience we want.
So you have never felt like you should give up on your career?
I have. There are many times, like that time we started this thing, and it was not paying. I don't want to create a picture that currently we pack bullion vans but I'm saying that comedy as a form of art is a legitimate source of livelihood right now. But all that depends on the way you manage your brand, talent, how you position yourself as a brand. That contributes a lot on which degree you commercialize your talent because you will agree with me not every talented person is okay financially.
Why are you, all of the sudden staging the 'Laugh Conquers All' show?
'Laugh Conquers All' is a spinoff from one of the strongest verses in the Bible – 1 Corinthians. I derived it from the Bible but underneath that, it covers the philosophy and scientific proof that 'laugh soothes the spirit, the heart, body and soul'. Much as you might not realize it, but you see when your spirit is in a high place you know what laughter does to you. With laughter, comes good moments and good moments spread to attract good things so in a sense for me, laugh conquers all other low emotions and points in your life.
As an entertainer, I know there are people who come at National Theatre every Thursday night to watch our comedy show. Those experience me directly when I'm acting. But then I also have a different blend of audience that I serve when I'm doing corporate shows, emceeing and doing standup comedy. There's a class of Kampalans who have no time for the midweek comedy so when you take comedy to where they are, they appreciate you. One of the reasons I'm doing this one man show is to give that class of Kampalans who never really get time to watch midweek shows, that one off chance to experience me in 3D as in wholesomely. This is because in that space I have the luxury to determine what the content of my show is going to be. Revelers will be able to see life and its difficulties and its pleasures through my humorous perspective.
What should your fans expect?
This time I'm calling on all my fans – who experience me here and out there – to come and I be the one serving with no limits. It's going to be crazy. It's going to range from stupid, sick, a bit of some political satire and some news parody; it will be the first of its kind. One thing for sure it's going to be clean humour. It is a show that you can watch with your mother and both of you will laugh at the same jokes.
Do you have any bad habits which people don't know about you?
I have a mannerism that I touch my nose a lot. Let me be very clear. I don't poke it, I touch it and the nose happens to be the biggest feature on my face that is disproportionate with the size of my head.
Then I have another bad habit of not liking ringtones. I either keep my phone in silent or vibration mode. With this I miss a few calls but I return them. Of course it angers my friends.
Another habit is procrastination; I postpone doing things a lot, like this particular show is long overdue. Going by my abilities I should have done it about three years ago but everything has its perfect time.
Where do you see the comedy industry in the next five years?
Currently, the comedy industry in Uganda has reached its take off point. By takeoff point I mean it is in its late stage of infancy. But it is going to grow and it's going to grow at a fast rate. When it grows, be sure a few talents in this industry will get challenges. Some will climb faster, others will lag behind because as the industry grows, the need to professionalize the art also grows. There will be need to have talent managers, content creators.
Comedy is a ruthless form of art; it demands a lot. You have to create on the go. It is different from music where you create a song and it will last. In comedy you have to put yourself on pressure to see the funny side of life on almost a daily basis. Those who get right are going to be very big in the sense of brand and income in the near future. We are going to see more 'One Man Shows', because when we start people are going to figure out the formula. I cannot predict industry's fate in the next five years because a lot depends on the now.
Any hobbies?
I love watching comedy, watching live bad performances. This is weird, dangerous but true, I love speed so don't be surprised in the coming years when I join rally for the fun bit of it.
Last word to your fans
I just advise people it is possible that I might have a bigger number wanting to watch this show than the National Theatre can accommodate so if anyone is reading this they should just know that the theatre accommodates only 400 people so it would be wise for someone to book their ticket early. Tickets are available at the National Theatre at only Shs50, 000.
Do you have a story in your community or an opinion to share with us: Email us at editorial@watchdoguganda.com