Tuesday, March 28th was a momentous, gorgeous and enjoyable day at Zoe fellowship grounds in Lweza-Entebbe Road as Prophet Elvis Mbonye celebrated his 46th birthday with the remnants (his followers).
The day which was dubbed "Birthday Celebration Extravaganza with Prophet Elvis Mbonye" was massively attended by people of different categories these included the usual remnants, politicians, businessmen, members of royal families and pastors from all corners of the world to celebrate the life of the man of God.
The celebration was kicked off with an exquisite performance of the classic Zoe melodies featured by Joseph Sax on the trumpet, Zoe dancers' crew and self-proclaimed gospel music gladiator Edwin Ruyonga who left no one seated.
At around 8:am, the long-waited man of God arrived in a convoy of Range Rovers, however, a smiling and jolly Mbonye was amazed by the showers of love from his remnants.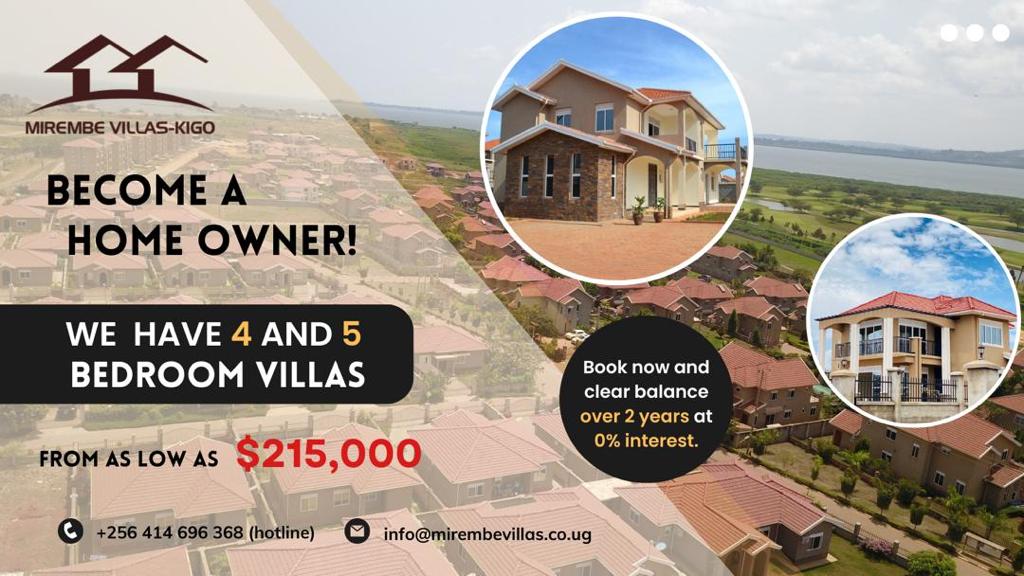 As a way of expressing their praise and thanks to God for keeping and protecting their spiritual father, fireworks were lit, this lasted for over five-ten minutes as the remnants were in total deep worship of God with tears rolling, and others in tongues.
The entire ground was covered with a cloud of hooray backed by the magnificent performance of the versatile instrumentalists in a technically flawless production.
The classical expression by the remnants touched the man of God and confessed to their perfections. "You are really great, all of you are great, the musicians you are great and we must take it to a higher level. You really make it easy for me to love. I was born for you, it is because of you that I was born, and that is why every time I always keep thinking about you. There are many invites that have come to me but I have tuned them because I love you."
The celebrations were crested with the cake cutting and recitals from Zoe melodies.
Prophet Elvis Mbonye has gradually become one of the most powerful prophets of his time due to his prophecies that have unfolded and left the world in shock, for example;
Prophecies unfolding
On 9th July 2022, he prophesied about the floods that were about to happen in Uganda. "I'm speaking as a prophet of God because you will see things beginning to overflood and pour out, people will seek remedies but they will find no remedy, people shall come from the international places to see, they shall try to link it to climate change but the Spirit of God says..it shall be my hand, a sign to you that you may know that the forces of this world cannot contain my glory."
Three weeks later, strong floods occurred in Eastern Uganda killing at least 30 people. Two rivers burst their banks after heavy rainfall that swept through the city of Mbale, submerging homes, shops and roads, and uprooting water pipes. About 400,000 people were left without clean water, and more than 2,000 hectares (5,000 acres) of crops were destroyed. According to his remnants, this prophecy is still unveiling.
On 20th September 2022, he prophesied about the devastating and deadliest earthquake that was to take place. "The Spirit of God began to tell me about an earthquake that is about to happen…. and I will be great……"
On 6 February 2023, a 7.8 magnitude earthquake struck southern and central Turkey and northern and western Syria. The epicentre was 37 km (23 mi) west–northwest of Gaziantep. The earthquake had a maximum Mercalli intensity of 11 (Extreme) in parts of Antakya in Hatay Province. It was followed by another 7.7 magnitude earthquake at 13:24. This earthquake was centred 95 km (59 mi) north-northeast from the first. There was widespread damage and tens of thousands of fatalities.
It is also one of the strongest earthquakes ever recorded in the Levant. It was felt as far as Egypt, Israel, Palestine, Lebanon, Cyprus, and the Black Sea coast of Turkey. There were more than 10,000 aftershocks in the three weeks that followed. The seismic sequence was the result of shallow strike-slip faulting.
As of 13 March 2023, more than 56,800 deaths were confirmed: more than 48,400 in Turkey, and more than 7,200 in Syria. It is the deadliest earthquake in what is present-day Turkey since the 526 Antioch earthquake, making it the deadliest natural disaster in its modern history.
On 6th December 2022, Prophet Mbonye also foretold about the tremendous changes that were about to happen in the world, especially among the world's biggest financial institutions.
"So many things are going to shake, and never forget these people are going to lose billions and Billions of monies, you see that place Silicon Valley? Are you watching it carefully? You will know who is more powerful whether the prophet who is standing before you or Silicon Valley. At least you will remember this day! wait and see the shaking, it will be a precursor to Babylon has fallen. I'm telling you…" he said last year.
Three months later, the world was shocked by the news headlines of the collapse of Silicon Valley Bank. Silicon Valley Bank was founded in 1983 by former Bank of America managers Bill Biggerstaff and Robert Medearis to focus on the needs of startup companies in the tech world.
Its failure has been described by prominent economic analysts as one of the major disasters in the modern banking industry since the 2008 crisis (Credit Crunch)
On March 10, the Californian authority took control of the liquidated financial institution; the major downfall of one of the major financial institutions fulfilled Prophet Mbonye's prophecy.
Do you have a story in your community or an opinion to share with us: Email us at editorial@watchdoguganda.com