Kiira Motors Corporation is planning to produce and deploy 1,030 buses around the country by the end of 2021.
Of the proposed numbers, 50 of them will be electric. The initiative is aimed at modernizing public transport in the urban centers in Uganda and beyond, while building the indigenous motor vehicle industry through technology transfer and localization of auto parts manufacturing.
The planned production has been made possible due to the successful development of the Kayoola Electric and Diesel Buses built through technology transfer and utilizing the facilities and resources at the UPDF National Enterprise Corporation – Luweero Industries in Nakasongola.
While flagging off the new Kayoola diesel bus for its maiden drive from Nakasongola to Kampala on Wednesday, Maj Gen Sabiiti Muzeyi, the Luweero Industries General Manager said the automobile is one of the products of their cooperation with Kiira Motors.
Gen Sabiiti also appealed to Ugandans to support the state owned nascent car manufacturer in order to develop the country's automotive industry.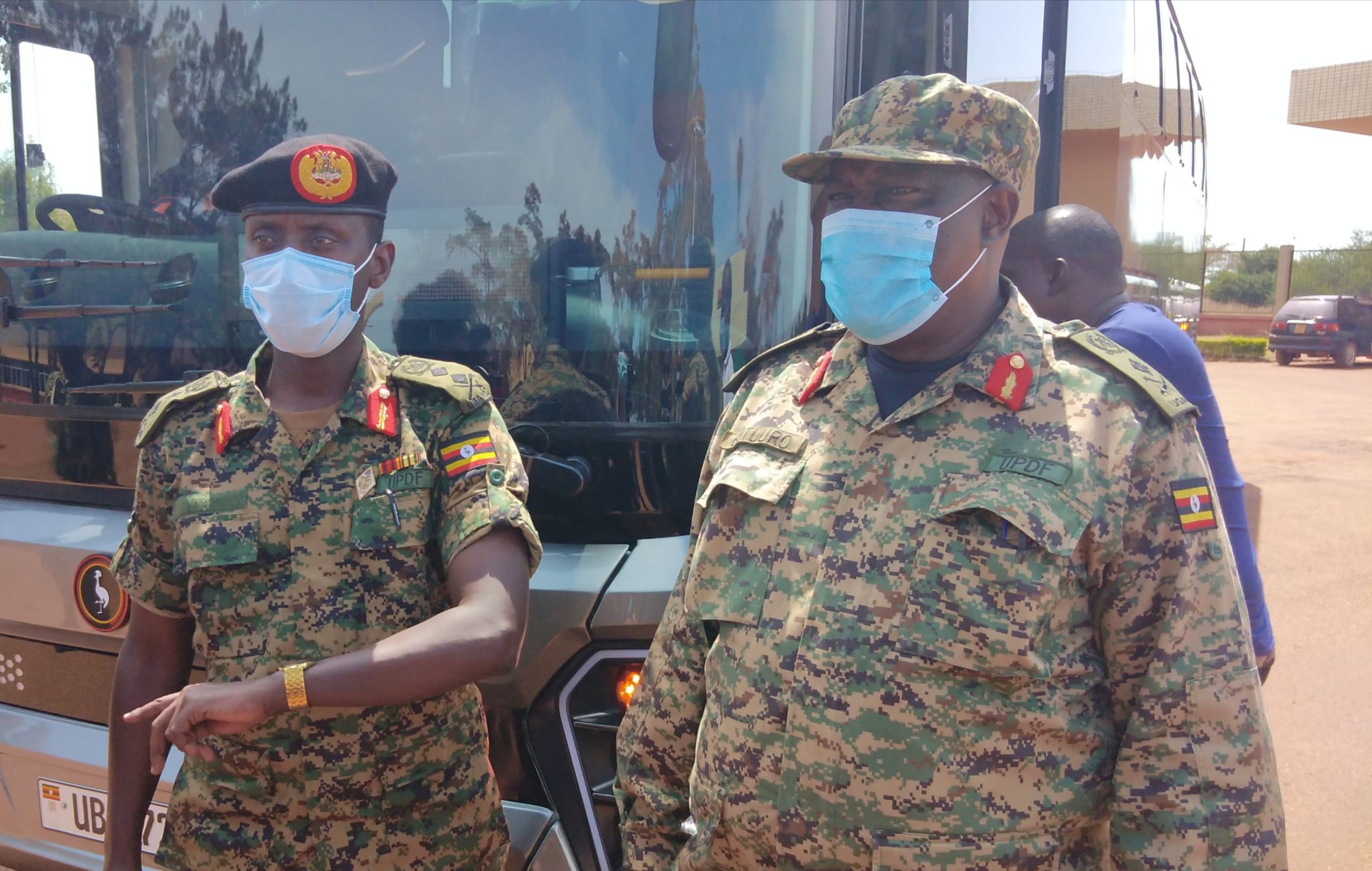 "Ugandans need to support our own because when we produce and no one consumes the products, we put their work down. This bus is the best I have ever seen. It has the finest features, it consumes only 22 litres of diesel per 100 kilometers and I don't know whether there's any part of the country this coach doesn't reach," Gen Sabiiti asserted.
"I'm going to discuss with government so that it procures from us. This will create internal capacity. By supporting our own we shall grow and be able to tap into the outside market."
Allan Muhumuza, the Director Marketing and Sales at Kiira Motors said the corporation, working with its reputable strategic partners will produce 30,000 buses for the regional market, with 65 per cent parts and components localized by 2030.
Mr Muhumuza further revealed that they came up with the idea of producing the Kayoola diesel and electric buses to address the challenges of road and traffic congestion, pollution, unemployment and under employment resulting into low fuel economy, poor air quality, low labour productivity, and compromised road safety.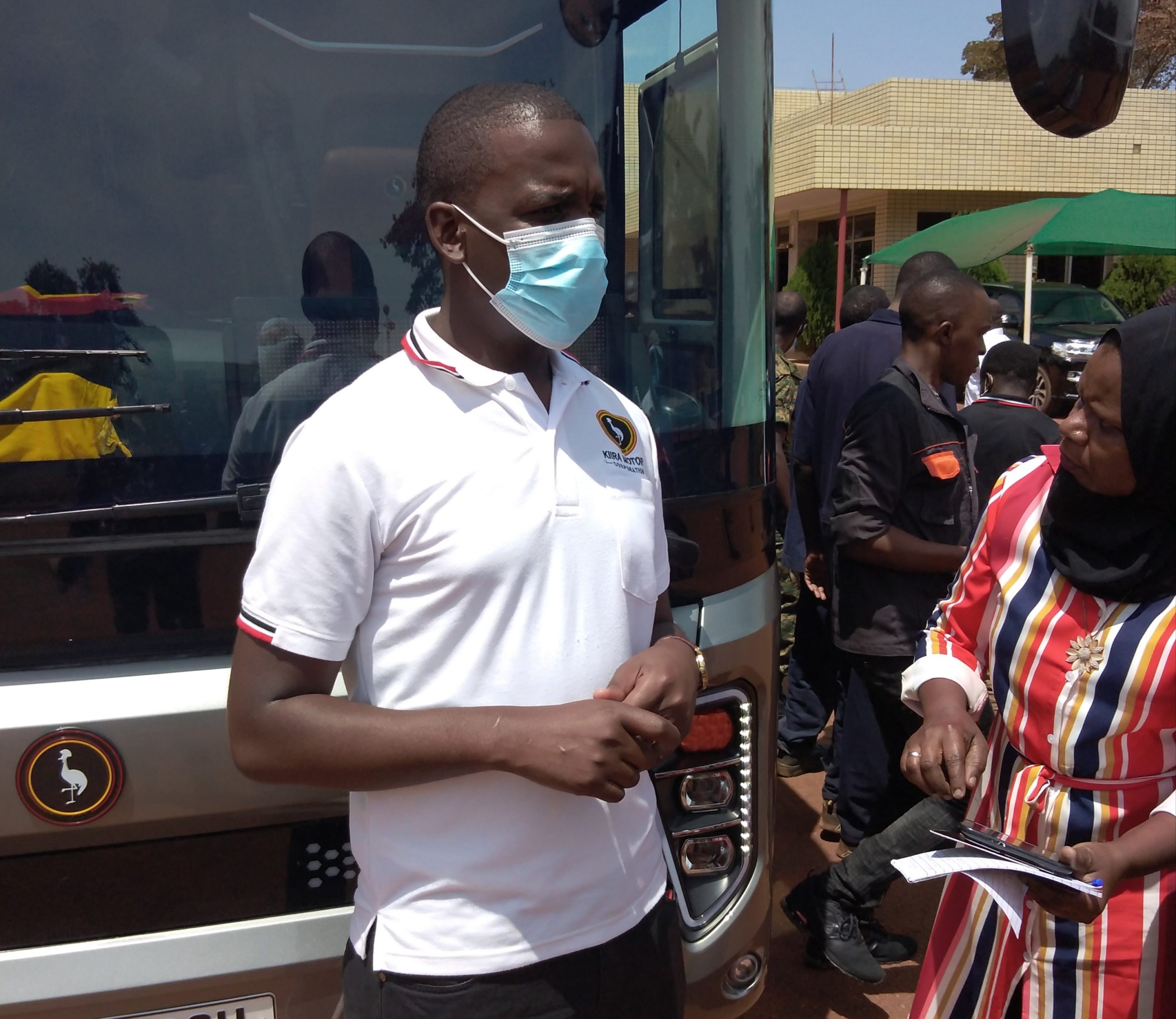 "The establishment of Mass Transit Bus Systems supported by the domestic manufacturing of buses and components for the regional market is consistent with Uganda's aspirations and pathways to Vision 2040 outlined in the National Development Plan III and the NRM Manifesto 2021 – 2026. Specifically, promotion of local manufacturing of motor vehicles; establishment of an efficient, integrated, sustainable, safe and inclusive public transport system; and promotion of environmentally friendly transport solutions," he noted.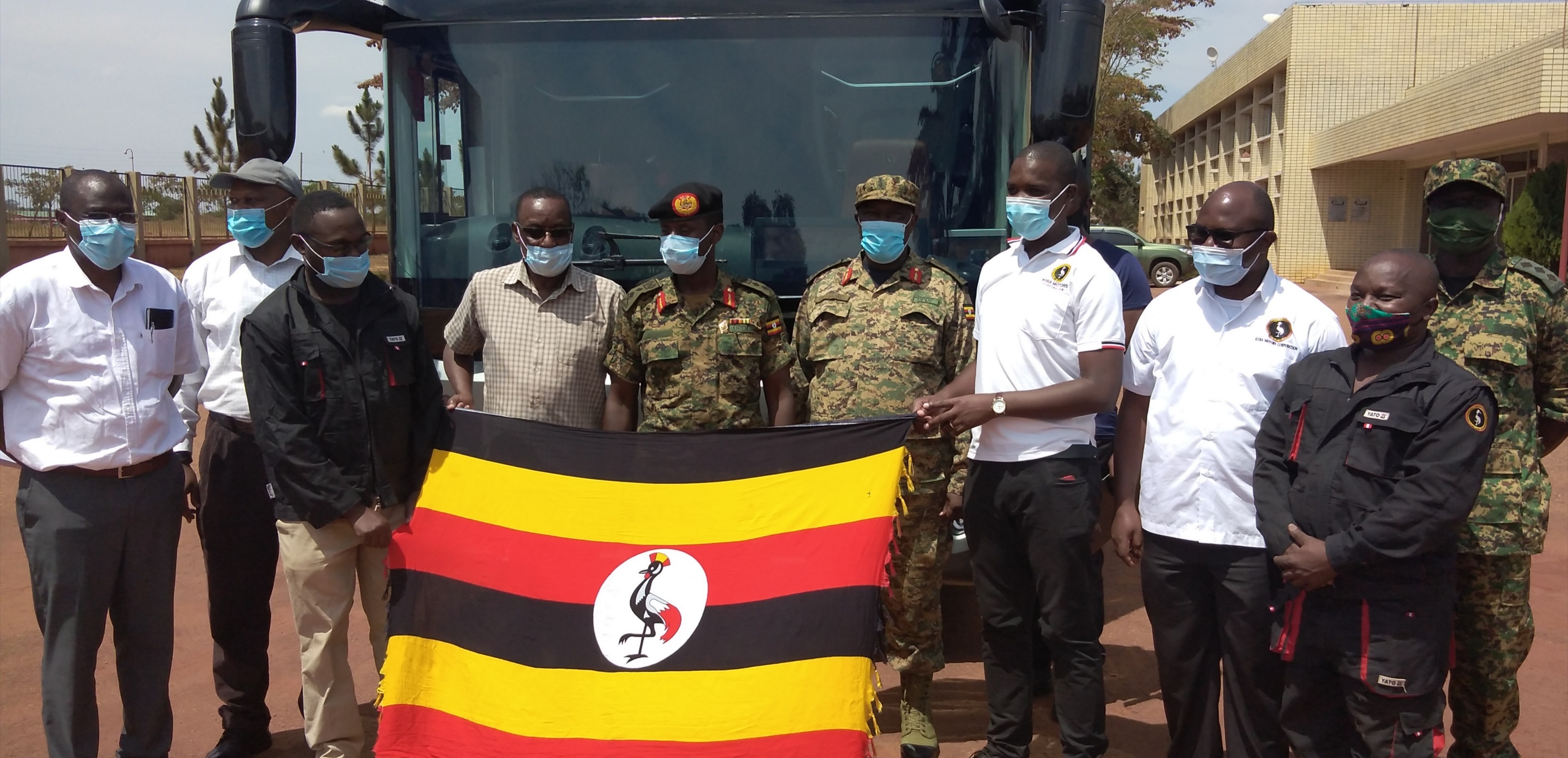 "The developments are projected to create over 30,000 jobs directly, 100,000 job indirectly, and catalyze investments by Micro Small and Medium Enterprise in the manufacture of motor vehicle parts. The strategic and long-term focus on electric buses for the cities further demonstrates Uganda's commitment to enhance environmental stewardship."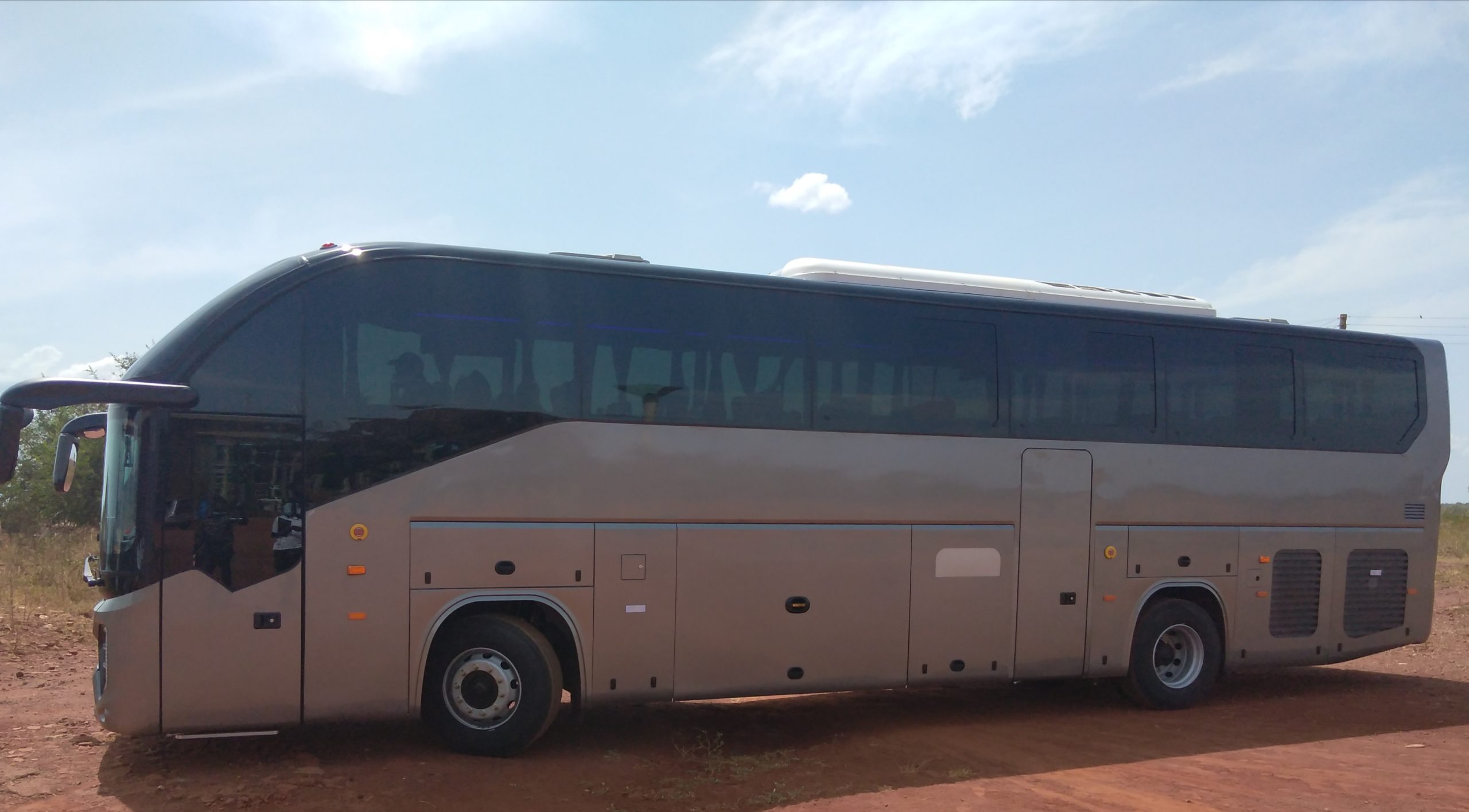 What makes kayoola diesel bus excellent:
According to Mr Muhumuza, the bus which is powered by a Cummins conventional diesel engine, can run for more than 2,200 kilometers on its 500-litre fuel tank. It consumes 22 litres per 100 kilometers, which makes it cost saving due to its fuel efficiency.
Its also configured to a luxury interior featuring 47 reclining leather seats (43 Executive + 2VIP + 1Guide + 1 Driver), a lavatory (toilet), on board Wi-Fi, refrigerator and CCTV cameras. The bus conforms to EURO 111 emissions standards.
When it comes to infotainment, Mr Muhumuza says the coach has 24V Radio, CD/DVD/MP5/Amplifier, Two 19" LCD monitors, Interior Video Surveillance Cameras (Front and Rear Cameras) and Flexible microphone with AUX Output to the Speakers.
On the issue of safety and hygiene, the Kayoola diesel bus has Two-Point Seatbelts per Seat; Fire Extinguishers; Breakout Hammers and Automatic Sanitizer Dispenser.
"We are ready to serve the market today by giving the best requirements to our end users," Mr Muhumuza assured.
Do you have a story in your community or an opinion to share with us: Email us at editorial@watchdoguganda.com