The first car came to Uganda in the early days of the 20th century. By the time Uganda got her independence in 1962, there were about 12,000 cars. Most of them were either owned by white people or government officials. This is much fewer than the 21,000 vehicles that are now bought by Ugandans every year according to statistical data at Uganda Revenue Authority.
This means, there are many people buying and selling cars than before.
However, the business of buying or selling cars comes with a lot of dragging and sometimes one has to risk his energy in order to progress in such a business. At this period when Covid -19 pandemic is the talk of the town, Home and Away, those in car business are crying foul since all of the businesses are at a standstill.
For Ronald Kanyike, a businessman in Masaka Town investing in a car business was a dream come true although for it to materialize, he had to first resign from his work as Sales Manager at Uganda Bureaus in 2014.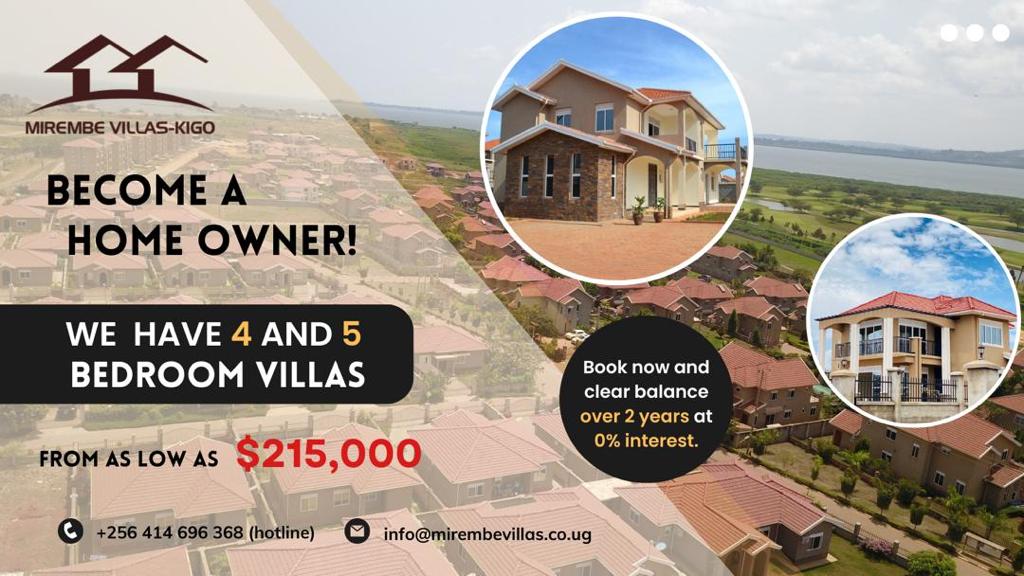 "My job as a Sales Manager helped me to know how people run the businesses and when I pooled it with my education career that gives you ample time to master other skills in different things I had to succeed," said Kanyike who started as a High School teacher at Kirimya Primary School before settling for a car business.
By nature, Kanyike is a hands on businessman who believes in working smart than working hard. He is a father as well as a resident of Soweto village in Masaka Town.
Glancing through Kyata Bond located in Nyendo trading centre where he has exhibited the cars ready for his targeted customers; Toyota Harrier, Toyota Premio and Toyota Mark X meet the eye. They are well aligned and the strategic location of the place; Nyendo which is densely populated with car garages and spare part shops altogether give Kanyike a reason to smile.
"In spare parts we deal in car rims, shock absorbers, back and front lights and car tyres selling all on a negotiable prices," Kanyike, 34, says.
The son of Ssalongo Joseph Kaaya and Margret Nakayondo of Kitoma village in Masaka District was raised in a business family. Kanyike's father owns Kitoma Traders and is also a renowned businessman and a farmer dealing in essential commodities in Masaka Town.
"For you to succeed in such a competitive business, you must foster a good relationship with the clients, and with brokers themselves," Kanyike, a holder of Bachelor's Degree in Education from Kyambogo University, says. He explains that however, in his car business, one doesn't need to hold enough experience or skills to be ahead in the game. It is the zeal to let go of the past disappointments and move on with the new ideas .
"You just need a little understanding of cars and people who have gone through mechanical engineering trainings have an added advantage of dealing in the field they are well versed in," Kanyike who also enrolled for a Certificate in Marketing at YMCA in 2010, explains.
As for the beginning, Kanyike started with the meagre capital worth $1000 approximately shs38 million which he had saved during his working days as a Sales Manager as well as South- Western Representative Manager at Uganda Bureaus.
"To be frank, I used to save that money on a quarterly basis and later I got some dime from Real Estate business; buying land and later sold it to other clients," he says.
Through a friend of his father, Ibrahim Mukasa, also known as Mabeera, Kanyike who relishes driving his Subaru Forester went to Dubai and he managed to learn how the car business is juggled.
The first car that Kanyike purchased was an Isuzu Truck from Dubai and because it was his first time to engage in such a shipment, Kanyike was all smiles upon noticing some of the important tricks and techniques used in the car business.
"It opened my eyes to a bigger picture and when I returned back I had to sell my land to go back to Dubai and start off serious business," he shares with a lot of confidence.
The consultations he made and the friends Kanyike hooked up within Dubai all fascinated him to acclimatize his minds onto a car business that today has worked miracles for him.
"Normally my customers prefer cars from Japan (Toyota Company) and others from Germany and Italy take a lot of investments," he said.
Businesswise, Kanyike is inspired by Uganda's celebrated businessman Patrick Bitature also the chairman of Simba Group of Companies and Chinese Business Magnet Jack Ma also the founder of Alibaba Group, a multinational technology corporation.
Kanyike notes that since Uganda is developing at a higher speed, people no longer consider cars as a luxury but a must have service.
In a car business which today is infiltrated with a number of people, Kanyike says you need to start with enough capital as compared to other businesses normally some people operate.
"Since most of the time, I deal in second hand cars sometimes it has its other side of challenges," he states.
"Ugandans are low income earners and not everyone has the capacity to purchase a car depending on how we projected," Kanyike who will also be vying for Bukoto East Constituency seat come 2021 adds.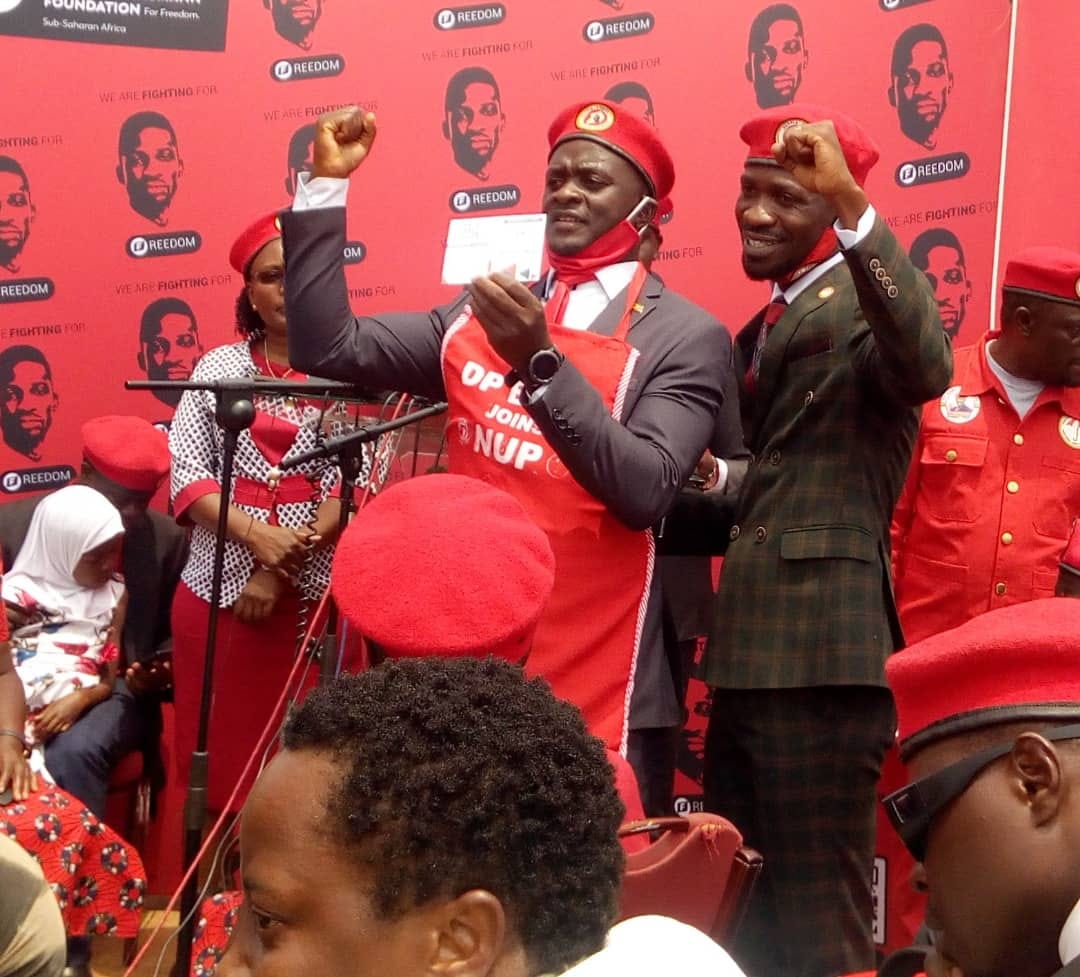 He says majority of Ugandans prefer to buy the used vehicles since they are cheaper than new vehicles although in the long run, they spend more in maintenance costs.
Kanyike recollects that the government of Uganda led by President Yoweri Museveni did not also revise the laws that govern the car business well citing; the more you ship in new cars, the more the tax.
He adds that normally they give out cars on credits and they end up selling these cars lowly without netting their targets in the financial year.
Bureaucracy in clearing the cars
For the Uganda Revenue Authority case, Kanyike says they pay a lot of tax; Income tax, Value Added Tax (VAT) and even the bureaucracy while clearing the cars is a bit forceful.
"We (The importers) are cardinal people that pays more tax as compared to other people in business. It clearly hurts me when we are subjected to exorbitant tax yet the business favors all of us," Kanyike notes with a saddened tone.
As for clarity, Kanyike for example imports cars of model 2006 (Toyota Harrier) worth shs: 45m and the profit worth remains shs: 1.2m.
As for someone who has been in the business for the last six years, Kanyike is quick like a wink to share that 80 percent of the people dealing in car selling operate in loans and when taxes are hyped, they are more at times discouraged from operating.
Kanyike says Uganda has virgin market for car buyers and that's why he normally puts a lot of time, money and energy in his business.
In order to perfect car selling business, Kanyike normally reads business and economics literature that have had formative influence on modern business theory and practice. Among these include manuscript; How to Win Friends and Influence People (1936) by Dale Carnegie.
Do you have a story in your community or an opinion to share with us: Email us at editorial@watchdoguganda.com