High interest rates charged on loans from commercial banks are a major impediment to Uganda's growth, members of the business community say.
Most Banks charge an interest rate of  up to 28 percent. But borrowers are concerned that the rates are prohibitive and an obstacle to business and trade.
Andrew Rugasira, the proprietor of Good African Coffe says that small businesses and startups were finding it very hard to pay back bank loans at such a heavy interest rate.
Former Nigerian Finance Minister Dr Ngozi Okonjo Iweala advised the Central Bank to find a solution to the high interest rates saying access to credit is key to economic growth.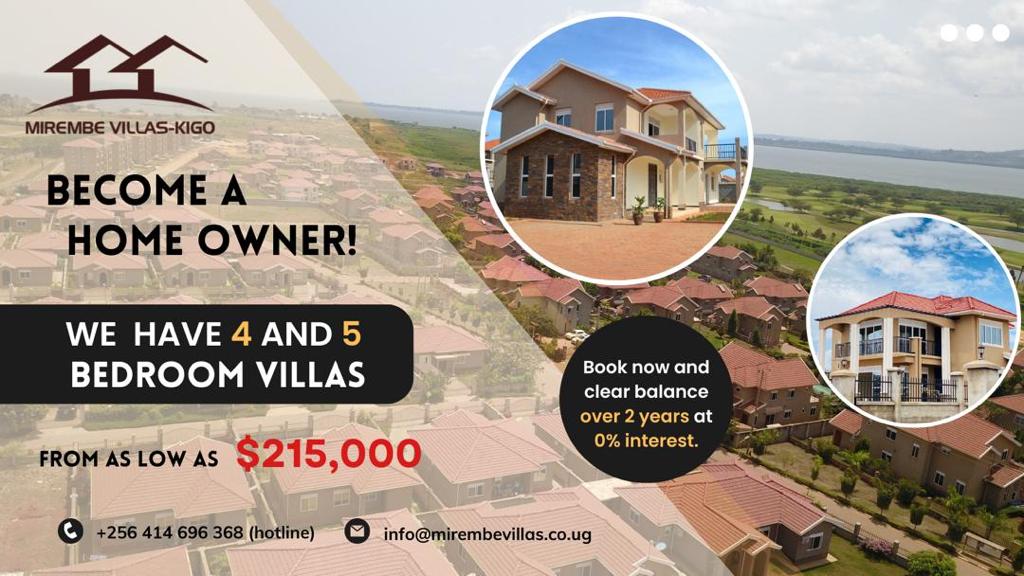 Meanwhile former Finance Minister Maria Kiwanuka says commercial Banks were facing a challenge with high numbers of defaulters. She said many Ugandans were still illiterate about the banking sector and advised Bank of Uganda to guide entrepreneurs on how to pay back the loans to banks.
Bank of Uganda Deputy Governor,  Dr Louis Kasekende admitted that rates are still high. He promised that Bank of Uganda will ensure that borrowers are protected from prohibitive interest rates.
However, ss the country debates the high interest rates, top bankers have weighed in explaining why commercial rates remain high despite the central bank rate going down.
Interest rates charged by commercial banks are between 25 and 30 percent, with the lowest rate being 10 percentage points above the benchmark Central Bank Rate (CBR).
The CBR, set by the Bank of Uganda, determines inter-bank rates, including overnight and a week's lending, which in turn determines the interest rates commercial banks charge for borrowings.
In June, the central bank reduced the CBR from 16 to 15 percent. Commercial banks were expected to reduce lending rates too but just a few have followed suit.
The government has also indicated that it will reduce borrowing from the domestic market in order to boost lending to the private sector. The government usually borrows using treasury bonds and bills, mainly from commercial banks.
Because the so-called government papers are risk free and fetch high interest rates of about 15 percent, banks find it a better option to lend to government than to the public.
At the 24th Joseph Mubiru Memorial Lecture organized by the BoU, speaker after speaker complained about the high interest rates which are dampening private sector borrowing and in effect economic growth.
The country is also awash with a proposal to government to bail out dozens of financially distressed businesses and individuals, many of whom are chocking on non-performing bank loans.
Herman Kasekende, the Chief Executive Officer of Standard Chartered Bank, says lowering the CBR is not enough to cause reduction in interest rates.
According to Kasekende, other factors banks consider in determining interest rates are risks. He says private sector borrowers tend to have low repayment compliance so a bank has to factor in the possibility of a loan not being repaid well or not at all.
In 2015 non-performing loans hit 1.8 trillion Shillings.
Kasekende says Uganda also has a huge informal sector which narrows the tax base leading to low revenue mobilisation base. In addition, the informal sector also tends to operate outside of the financial sector, contributing to low savings rate.
Kasekende says all these factors combined make a bank to determine interest rates.
According to Kasekende, the CBR is a signal rate telling the market the trend of monetary developments, but the interest rate on treasury bonds remains the reference rate. This means if the CBR falls but the interest rates on government papers remain high, the banks' interest rates also remain high.
Kasekende says if government commits to reducing domestic borrowing from 1.4 trillion Shillings to about 600 billion Shillings interest rates will fall down, even more steeply.
Kasekende insists that as long as government borrowing remains high interest rates will also remain high, but if it reduces the interest rates can even reduce twice the reduction in CBR.
Razia Khan, Standard Chartered Bank's Chief Economist for Africa, says the first responsibility of banks is to mobilise and safeguard deposits, adding that they have to be careful when lending the monies out in order to keep the deposits safe.
Source:http://businessguideafrica.com/why-do-we-charge-high-interest-rates-bankers-explain/
Do you have a story in your community or an opinion to share with us: Email us at editorial@watchdoguganda.com