By John C Ssentongo
This week, Col Felix Kulaigye, an army representative in Parliament was suspended from his other job as chief political commissar of the Military.
Col Kulaigye as one of the longest serving spokespersons for the military landed himself in hot soup when he got embroidered in a gold business deal gone bad, and stands accused of employing underhand methods to get back his money.
The story broken by Daily Monitor newspaper said Col Kulaigye was ripped in a gold deal, but had descended on a gold business, Matrich Holding owned by Richard Kamugisha in Ntinda, a Kampala suburb, to arrest, beat and jail the staff of the company he accused of stealing his merchandise.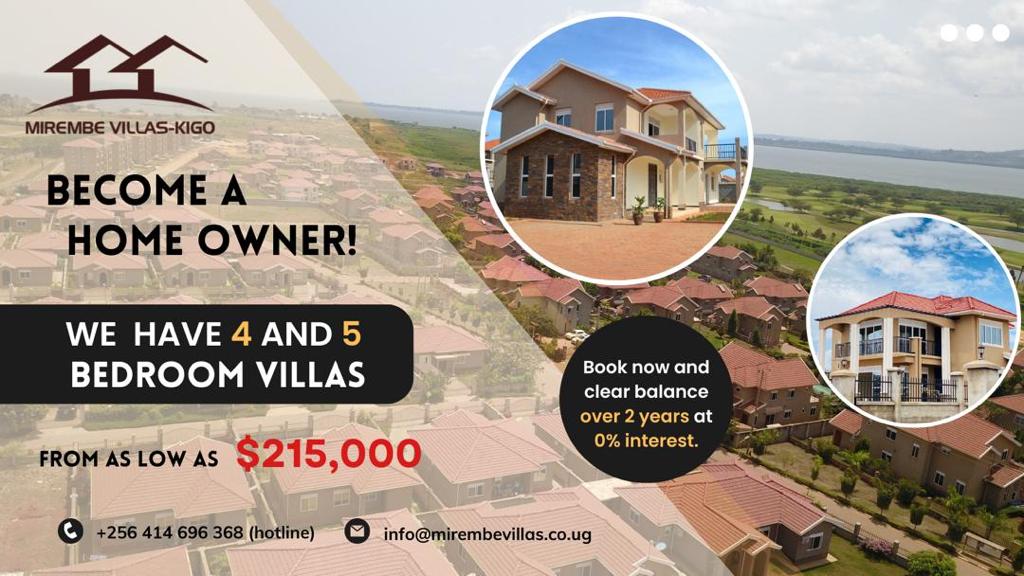 The business owner ran to the media after he failed to secure the release of his staff.
It emerged with the help of the police and his ADC Lt Comrade Nuwandinda, Kulaigye had used his office to subdue his business associates.
The involvement of Col Kulaigye's ADC in a personal business matter in the first place put Lt Nuwandinda in a tight corner and was suspended for that. It was therefore improper Nuwandinda's boss was let off as if he was above the law yet he was acting on orders of his boss.
Even before Kulaigye called in police to take Kamugisha's workers into the coolers after gold worth US$62,000 went missing, the military investigation shows the institute's political commissar had involved his office into a personal matter. It was tantamount to abuse of office.
Col Kulaigye, who admitted he was involved on the gold business transactions, is the official preacher of political doctrine in the military and knows the gravity of his office getting entangled in businesses that as a result, tarnish the imagine of the army.
UPDF that Kulaigye spoke for is a strict institution on its officers who get involved in acts that antagonize ordinary people. And Kulaigye knows it more than many officers.
UPDF for example, has publicly killed its own officers who have killed or raped civilians. The army has sent to jail officers who have fought, stolen or engaged into anti social conduct. And Kulaigye has always rightly defended the institution saying UPDF doesn't tolerate such conduct that puts it against civilians.
In jailing the staff of Matrich Holdings without recourse to the right procedure, i.e, reporting to police and going to court, Kulaigye had overstepped his mandate.
Kamugisha alleges that his staff were tortured. Now, UPDF has been fighting to reduce its torture record after anti torture laws were enacted in the country. How does it look for a full commissar to be involved in torture?
The chief of defense forces Gen Katumba Wamala is a strong advocate for fairness. But also wants to see the image of the military standing out as ever.
UPDF has consistently emerged as the most respected and admired institution in Uganda. And acts like punishing its own officers when in wrong are always cited.
Col Kulaigye being asked to stay on the side as court hears his case should be the norm in any institution worth its salt. And Kulaigye turning up at court when called upon is the bare minimum he can do to be cleared of wrong doing.
The colonel, an amiable man, knows all eyes are on UPDF. Will UPDF shield its high profile officer when he gets involved in questionable activities?
And what would Kulaigye as political commissar or army spokesperson, say when it's another officer suspended after he or she beat up, tortured and jailed suspects? UPDF wants its officers to be exemplary in all their dealings. When an officer bends the law, he or she is personally held responsible and is liable to the force of the law. And UPDF won't shield anyone who antagonizes civilians. At least that's what Kulaigye has preached for years. After his suspension, it is time to clear himself not point fingers. He and UPDF will come out stronger. Certainly, it's not witchhunt. It's how a well run UPDF should operate.
---
Do you have a story in your community or an opinion to share with us: Email us at editorial@watchdoguganda.com