Organisational Mortality has never been a mystery of how a political party die, dissolve, merge or are absorbed.
For decades parties have been emerging and dying even where founders have paid trifling attention to these fundamental issues.
For parties that have been concreted on strong foundations, demise has been immensely rare, and substituting this with the contrast has consequently invited the extinction of such organisations.
In Uganda, party systems have been tainted with a bloody history contributing to the core illusion of peace and national unity. This adverse history unleashes lessons to the current generation for the shaping of our parties' future.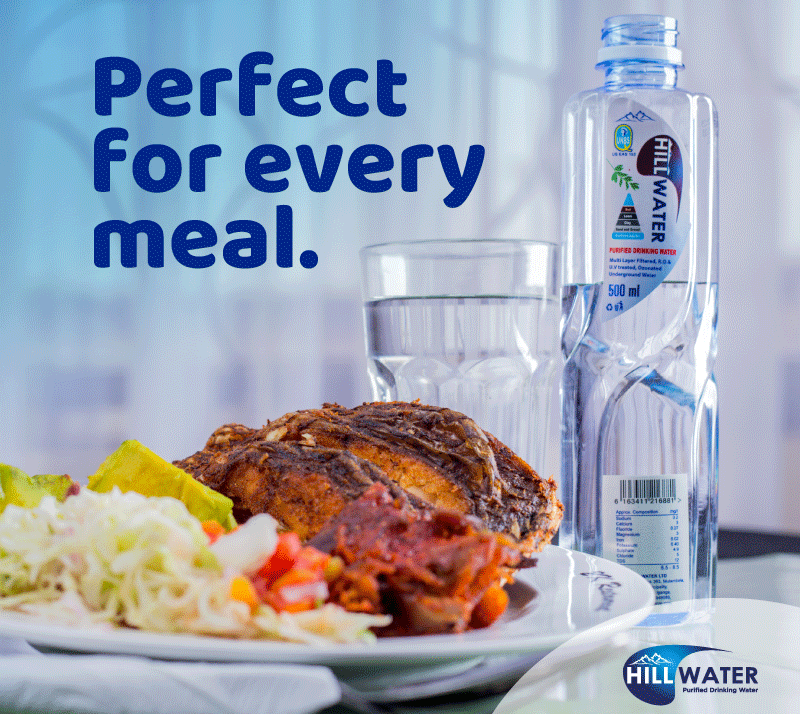 Post election handling
The nation currently has 26 registered parties with only seven having parliamentary representation (NRM: 336, NUP: 57, FDC: 32, DP: 9, UPC: 9, JEEMA: 1 and PPP: 1).
The post-election period should usher in a new paradigm that offers new ways of member/voter mobilisation and engagement, but typically, these parties go to sleep after the elections and locating their offices in different parts of the country is like searching for diamond.
Considering the National Resistance Movement (NRM), in particular; a party that has been operational for the past 40 or more years; the importance of roots in society or ideological uniqueness is paramount for this party in government.
However, in the field of politics, parties are societal organisations that serve respective members who are rooted in society or ideological novelty. To achieve this, NRM has been known for grassroot mobilization as a marketing concept to drive collective participation in political processes, though with minimal use of the media.
This therefore calls for the use of mainstream and online media together with social media to change the way people interact and communicate via a network of news, entertainment, information, sensitisation and politics to herald media for political campaigning.
The performance of NRM on social media is terribly down calling for new ways of driving political participation and engagement plus mobilisation of support through illuminating President Museveni/NRM achievements. Which strategies are in place to mobilise masses to ensure victory in the elections?  – Does the party have a team to expound and safeguard its achievements?
– Who neutralises negative information against the party and its leaders?
– Who guides party flag-bearers on public conduct during campaigns? And;
– Who counters the opposition in post-election propaganda?
Honestly, where the above stuff has not been aggressively handled, NRM support has dwindled as evidenced by voting patterns in Uganda's elections.
Votting patterns
Failure to deliver seats and losing in once a former stronghold predicts an earlier death of any political party, and this causes worry as the end of the National Resistance Movement's (NRM) domination in Uganda's politics becomes vividly eminent.
On the basis of individual merit, NRM's Yoweri Museveni registered a lunging 74.3% victory in the March 1996 presidential elections while his other two challengers, Paul Kawanga Ssemogerere and Muhammad Kibirige Mayanja garnered 23.6% and 2.1% respectively.
The results of the March 2001 elections indicated Museveni with 69.33% of the vote (compared to 74.3% in the 1996 elections), while his main challenger Dr. Kizza Besigye got 27.82%. (compared to Ssemogerere's 23.6%) while the rest of the candidates; Aggrey Awori, Kibirige Mayanja, Francis Bwengye and Chapaa Karuhanga got 1.41%, 1.00%, 0.31% and 0.14% respectively.
In a highly contested 2006 vote, the Electoral Commission showed that the incumbent and NRM presidential candidate Yoweri Museveni had won by 59.28% (compared to 69.3% in the 2001 elections and to 74.3% in the 1996 elections). Forum for Democratic Change (FDC) candidate Kizza Besigye got 37.36% (compared to 27.8% in 2001); John Ssebaana Kizito of the Democratic Party (DP) had 1.58%; independent presidential candidate Abedi Bwanika got 0.95%; and Uganda Peoples Congress' (UPC) Miria Kalule Obote got 0.82%.
In 2011, Museveni had 68% of the vote while his nearest challenger, Kizza Besigye, got 26% in what appeared as a strong reversal of the trend of declining victory margins for NRM.
However, in 2016, results from the electoral commission showed NRM's Museveni with 60.8% of the vote against 35.4% for Besigye; and in 2021, President Yoweri Museveni won a sixth term with 58% of the vote, with Robert Kyagulanyi, a politician, singer and the main opposition candidate getting 35%.
The decline in percentage votes is undoubtedly a prediction of an earlier death of any political party hence the need to embark on resuscitation strategies to neutralise negative forces and survive in the electorate that banks on you.
Cadre placement
It's common for NRM cadres to meet their party chairman and after a short conversation, where they decry of poverty, ask for handouts. In the first place, the party suffers from a bug of poor cadre identification, recruitment, placement and training.
For a long time, this is the governing party's big failure yet some of its top leaders don't want even to hear about it despite their party deep on the grassroots having malnourished and jobless agents. Before their party chairman, they pretend as though the party is flying without wings!
In addition, a few cadres who have risen to the top have specialized in cadre manipulation for personal survival and self-righteousness before their chairman/president. One day, Uganda will wake up with individuals who were once in NRM!
About twenty years ago, NRM had mobilisers and political scientists like Moses Byaruhanga who understood party operations. These were true cadres with deep appreciation of party philosophy, but at the moment, the likes of Byaruhanga are unheard of Were they sidelined or retired?
For the party survival, NRM cadres need to be put in management of and also get permanent occupations in government agencies/MDAs so as to fittingly serve government interests and also put something in their stomachs not to go hungry while doing party work when they are remembered during campaigns.
Several NRM cadres with professional qualifications have no reliable and steady jobs. Is it detestable if these hold payroll jobs in government agencies or NRM recommending them to corporations, ministries and any other of the sort?
Regional marshaling
For the past 36 years, the general effort to enhance well-being and living standards in particular regions is wanting. The contribution to national inclusive performance is hampered by regional disparities.
Past policies have failed to reduce regional disparities significantly and have not been able to help individual lagging regions to catch up, despite the allocation of significant public funding. The result is under-used economic potential and weakened social cohesion, kleptocracy and other forms of failure.
The created region-based ministries have failed to support economic activities in respective regions. The Luweero Triangle, for example, is now absorbed into 1981-86 war veteran affairs, and operates without a regional development policy tended to try to achieve objectives of the NRM manifesto.
Each region ought to bring children of its own in strong regional ministries established by the government to identify the nature of regional challenges and assisting the government in the assessment and improvement of their respective regional policies; sustain competitive advantages; engender stronger regional economies; and enhance effective and innovative monitoring at all levels of each particular region.
After the 2021 elections, we would by now see a premier of regional forums for policy makers to identify, discuss, develop, and disseminate a vision of each region's development designed by the children of the area with assistance from the government.
Facilitating NRM LC1 committee members per village (in each region) to implement edified policies will undoubtedly safeguard and push the NRM/government agenda forward enclosed together with programmes for patriotism and securing the future of the Uganda and the entire African continent.
Do you have a story in your community or an opinion to share with us: Email us at editorial@watchdoguganda.com