The recurrent incidents of bloody bullet shootings targeting innocent civilians in Kampala have brought immense suffering and fear to the people of Uganda. I have spent the biggest time of this week trying to analyze the recent murders that have happened in Kampala, to begin with Joan Kagezi, Muhammed Kirumira and now jjajja Ichuli a Ugandan media blogger affiliated to the NRM. These horrifying events continue to occur despite the presence of advanced security measures, including the functionality of CCTV cameras. In light of the recent murder of Jjajja Ichuli, it is crucial to examine the weaknesses within Uganda's security apparatus and propose viable solutions to curb this vicious cycle of violence.
The first step towards Uganda's security healing process is to first acknowledge our security weaknesses. Then, we can shed light on the underlying problems and suggest practical measures that the security organs of Uganda and govt can adopt.
The prevalence of bloody bullet shootings in Kampala is an alarming phenomenon that demands urgent attention. Innocent civilians too, are being caught in the crossfire, resulting in loss of lives and immense trauma for their families and communities. Despite the implementation of CCTV cameras, the effectiveness of these surveillance systems seems to be woefully inadequate in preventing these crimes or even bringing the perpetrators to justice. This calls for a comprehensive examination of the weaknesses in the security organization's approach.
Inadequate training and professionalism should be another area of focus. One of the major weaknesses lies in the lack of sufficient training and professionalism within the security organs. This includes law enforcement agencies, such as the police, who are responsible for maintaining public safety. Insufficient training hampers their ability to effectively respond to crises and apprehend criminals swiftly.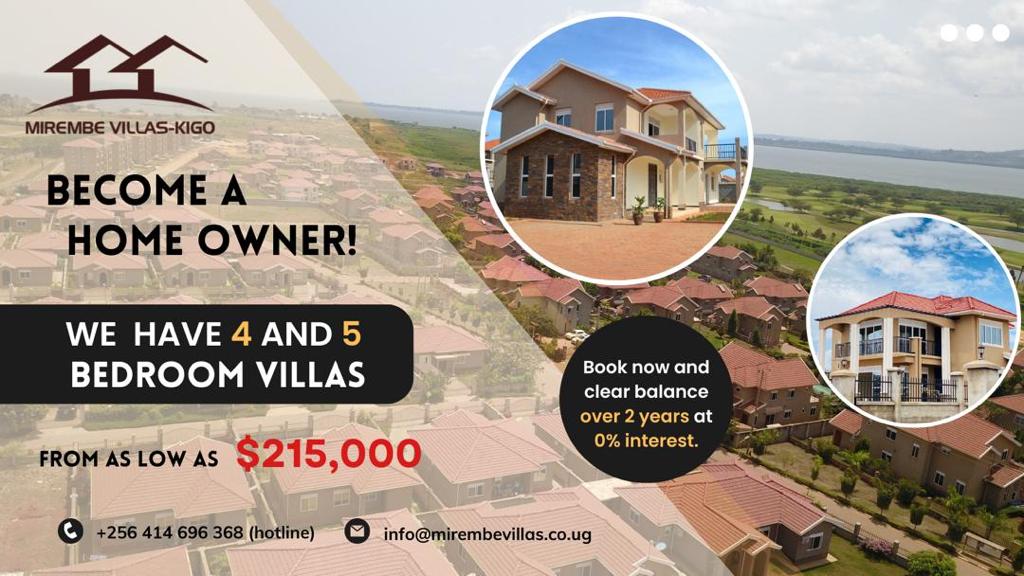 Corruption and collusion within these security organs are another cause: Reports of corruption within the security organs of Uganda have surfaced time and again, with no single culprit produced. This undermines the trust of the public and allows criminals to operate with impunity. The collusion between law enforcement officials and criminal networks has a detrimental impact on efforts to combat bloody bullet shootings.
Inefficient utilization of CCTV cameras: While the presence of CCTV cameras is a positive step towards enhancing security, the effectiveness of these systems is significantly compromised due to inadequate monitoring and analysis. The limited number of personnel responsible for monitoring the feeds, as well as the lack of coordination between different security agencies hinder the timely identification of potential threats and the apprehension of criminals.
Therefore, to cub the vice, there is first and foremost a need to invest in Comprehensive training and capacity-building. Prioritizing the training and professional development of security personnel is crucial. Investments should be made to enhance their skills in intelligence gathering, crisis management, and community policing. Regular assessments and performance evaluations can help identify gaps and ensure continuous improvement.
As an organ of govt, the police ought to adopt Zero tolerance for corruption: To tackle corruption within the security organs, strict anti-corruption measures must be implemented. This includes thorough vetting and background checks when recruiting new personnel, establishing internal investigative units to combat corruption, and protecting whistle-blowers who expose corrupt practices.
The security organs ought to, strengthen CCTV monitoring and analysis: To fully utilize the potential of CCTV cameras, an integrated system that involves collaboration between law enforcement agencies and private stakeholders should be established. This would ensure real-time monitoring, timely response to incidents, and effective coordination in identifying and apprehending suspects.
Community engagement and awareness could be another measure adopted by the security organs in Uganda to curb the bloody shootings of civilians. Engaging the community in crime prevention is crucial for long-term success. Initiatives such as neighborhood watch programs, public awareness campaigns, and building trust through regular communication channels can encourage the public to actively report suspicious activities and assist in investigations.
Lastly, it is vital to ensure that the justice system operates efficiently and effectively. The successful prosecution and conviction of perpetrators of bloody bullet shootings will send a strong message that such acts will not be tolerated. Strengthening the judicial system, improving forensic capabilities, and providing adequate resources to investigators and prosecutors are essential steps in ensuring that justice is served and that criminals are held accountable for their actions. The bloody bullet shootings plaguing Kampala demand urgent attention and effective solutions.
In conclusion, the continuous occurrence of bloody bullet shootings in Kampala are a grave concern that demands immediate action. By acknowledging the weaknesses within Uganda's security organs, implementing comprehensive solutions, leveraging research and statistics, and fostering collaboration between government, law enforcement, and the public, significant progress can be made in curbing this vicious cycle of violence. It is essential to prioritize the safety and security of the citizens and strive towards creating a peaceful and harmonious society for all Ugandans.
Nabuyanda John Solomon
jasolamabone@gmail.com

The writer is the LEADER OF OPPOSITION, 5TH NATIONAL YOUTH PARLIAMENT.
Do you have a story in your community or an opinion to share with us: Email us at editorial@watchdoguganda.com