According to the 2002 population census, agriculture employs 68 per cent of Uganda's population and about 80 per cent of this lies under subsistence farming.
Agriculture, being the biggest employer of the population, should be used to grow the economy and also better the lives of our people. Luckily, many of our people have woken up to the presidential call for people to prosper through agriculture.
However, some challenges prevail and these we shall decisively address. These bottlenecks include; decreasing fertility of our land due to continued use without replenishment, poor management approaches leading to soil erosion, leaching of important soil nutrients and flooding in some parts of the country. The majority of Ugandans still view agriculture as only a source of food and only sell the surplus, hence the subsistence nature of farming in our villages and low fertilizer use.
It's against that background that President Museveni is advocating for a robust approach towards agriculture. As a matter of fact, each household in our farming communities owns at least four acres of land. But this land is being used on ventures that fetch low income and some are overused due to improper distribution of enterprises across the land. Others just choose the wrong enterprises.
Under the four-acre programme, one acre is used for cash crops, say colonal coffee. Four hundred and fifty seedlings are planted at a cost of Shs 500 each, amounting to Shs 22, 500. At maturity, each coffee plant yields between 5-7 kilograms of coffee. If sold unprocessed, it would earn the farmer between Shs 9 and 12.6 m, annually.
Another acre of land is allocated to fruit production, for example, mangoes. Thirty-three seedlings at a cost of Shs4, 000 each amounts to Shs 132, 000. After maturity, the farmer harvests an average of 800 fruits per mango tree and if sold in a local market at Shs 500 per fruit, the farmer reaps an average of Shs 21m annually.
Another acre is used for dairy production on which, for example, pasture (elephant grass, legume and others) can be grown and one dairy cow kept. On average, a Friesian Holstein cow will produce 20 litres of milk daily. If five (5) litres are consumed by the family and 15 litres are sold at Shs 1, 200 per litre, the farmer fetches Shs 2m annually.
The last one acre is used for growing of food crops such as maize, beans, ground nuts, cassava and others. On this acre, the farmer should maximize the benefit of intercropping to ensure maximum yields. This should common with legumes that help in fixing the soil with nitrogen, intercropped with other plants at a given rate and designed as recommended by experts.
On top of the above, the farmer can engage in backyard enterprises such as apiculture, mushroom-growing, and free-range chicken rearing. These don't need much capital but have enormous benefits. The benefits are very encouraging. Such a farmer is capable of earning over Shs 35m annually with low economic input, take for example mangoes and coffee where Shs 132, 000 and Shs 225, 000 are required for planting materials respectively.
This farming model is capable of solving 90 per cent of, if not all, problems that are facing our farming communities. On the four acres of land, these enterprises are interdependent where the cow can produce manure for farming activities as well as the coffee husks to address the challenge of low fertilizer use and poor soil conditions.
Farmers with such income flowing their way will be able to employ other people, hence creating more jobs for the country. They will also be capable of hiring private agriculture experts to run their farming businesses professionally. There will be an increase in the production of coffee which is our current major agricultural export.
Then there is the emergence of small-scale industries at local levels for value-addition and bulk marketing to avoid wastage during periods of plenty. The approach should be highly encouraged and quickly adopted. Some of the crops don't need recurrent attention, planting materials, intensive weeding and so on.
This leaves the farmer with steady cash. Also important to note is the abundant time the farmer enjoys engaging in other productive activities as well as leisure.
The Writer is the Deputy RDC for Amolatar District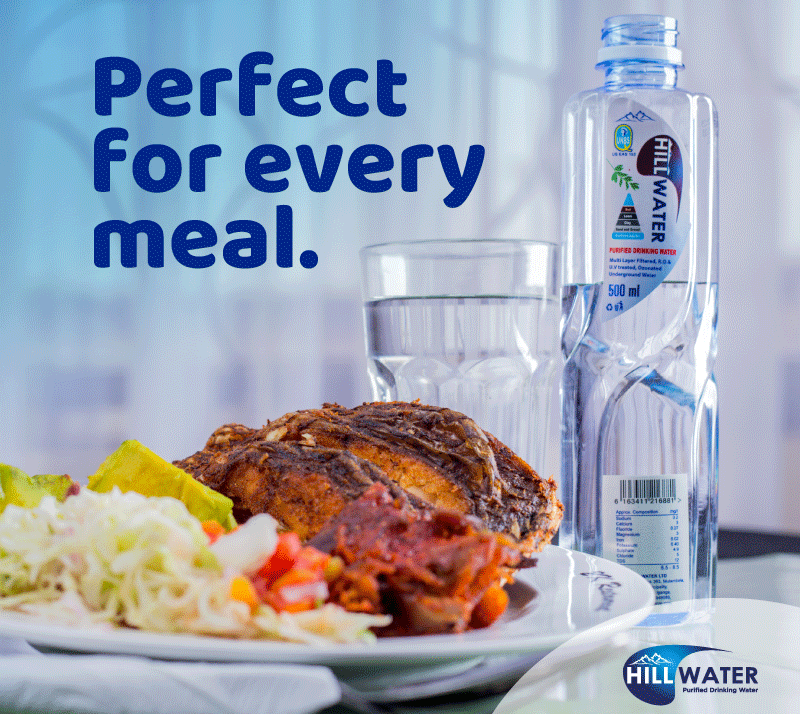 Do you have a story in your community or an opinion to share with us: Email us at editorial@watchdoguganda.com