It is phenomenal to assert that Uganda reaps less in the tourism sector, than what would have otherwise been huge financial returns, if the sector is well managed and protected.
Seeing Uganda helplessly languish in a terrible debt burden is painfully sad, the fact that the country's abundant tourist attractions available would been earning her impressive financial benefits, so huge enough to even finance the entire national budget.
However, this grim reality is not something new with African countries, Uganda inclusive because most of these states have more than what it takes to cater for their respective national expenditures, yet they still remain in a debt trap due to gross mismanagement of the economy.
Uganda's already beliqueared economy is  continuing to detoriate, due to a huge national debt, which is likely to escalate to 53% in 2023, according to the report filed by the independent Magazine on November 6th, 2022.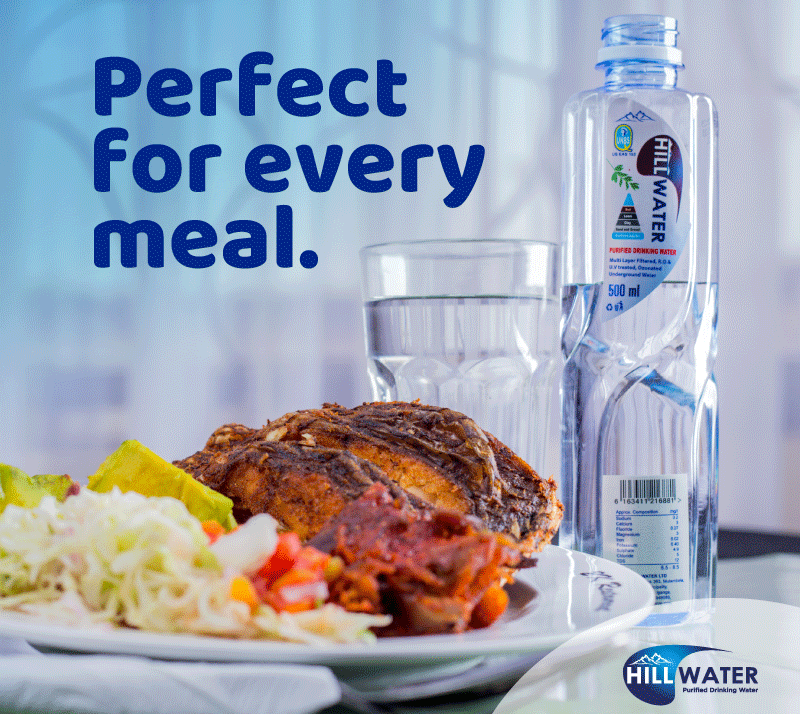 Yet if the country's resources including the impressive tourist attractions like cultural sites are well managed and protected, such a situation that culminates into tepid economic growth would be averted.
The sector is nevertheless said to contribute 7.7% to the country's Growth Domestic Product (GDP) according to estimates by Uganda Tourism Board in 2019, which is still not a good figure to keep the leadership in Kampala contented and think everything is going well with the sector.
Political turmoil most especially during the period of elections, underdeveloped infrastructure, inadequate marketing about the sector, underdeveloped tourism sites, relentless poaching and a threat posed by climate change among others have all served to undermine Uganda's efforts to reap incredibly big from the tourism sector.
Against this background, there is need for a stronger action against climate change and its divastating effects. Continued encroachment on water catchment areas like natural forests and wetlands have bred unforetold disaster to several endangered species in Uganda, hence taking a heavy toll on tourist attractions in the country. Tourists therefore opt to go to other countries.
The rampant devastation of natural forests means that you are endangering places which these wild animals like mountain gorillas call home, something which has led to wild-human conflicts. Government must adopt a clear policy on conservation and establish clear boundaries to separate human land from protected land, to curtail the continuous encroachment on habitats of these endangered species. Surveillance should be also strengthened to curtail poaching.
Important still, adopting clear climate change mitigation measures can also help to curtail the destruction of these species by natural calamities like floods, thunder, lightening and pronged periods of drought, which in most cases lead to wild fires. A case in point is a BBC report in January 2020 which indicated that four mountain gorillas had been killed by lightening in Mugahunga national part, believed to have been as a result of deadly rains perpetuated by climate change.
The government needs to undertake a comprehensive advertising strategy and public relations campaigns to market what Uganda has to offer in the tourism sector. It should be noted that little is known worldwide about Uganda's impressive flora and fauna, and other tourist attractions like numerous water bodies, cultural sites, water falls all of which can lure leisure goers to come to Uganda and have an unlimited experience. Even as Uganda Tourism Board has taken some steps to market Uganda to the world though various expos and events like INDABA, a lot needs to be done in this respect.
Government should partner with local and international media channels like BBC, CNN to pass on information about the marvelous wildlife and the country's rich cultural heritage to the outside world.
Once people are made to know of what Uganda is well endowed with, they will flock to this nation to see things for themselves, something that will boost the sector. In a phone interview with this website, the board Chairman for Uganda Tourism Board (UTB) Daudi Migereko scoffed at opposition politicians who talk ill about Uganda both within Uganda and abroad, as one of the major hindrances to the flourishing of the tourism sector, but also hinted on inadequacies in selling Uganda to the rest of the world.
"You have to understand, that home is home. If you want your home to develop, then you can't demonize it. We are looking at other ways of creating awareness on what we have in the tourism sector, but black propaganda has greatly undermined our efforts," said Migereko.
There is also great need by government to develop infrastructure and the state-of-the art accommodation that is tailored towards the tourism industry. Infrastructural development like well furnished accomodation facilities, good roads linking major tourist cities to cultural sites can facilite smooth movement to and from these tourist destinations and protected areas. 
According to the report published by Uganda Safaris in 2019, Uganda's national parks and game reserves have extremely bad roads which are impassable during the rainy season, thus tourists who visit these areas feel like not going back due to such hindrances. However if infrastructure is well developed, many international levelers would be lured into going to these areas to have the best of their holiday experience.
Dr. Mathias Behanganga, a wild life conservationist and a senior lecturer at Makerere University's college of Agriculture and Environmental sciences, who sometimes acts as a tour guide explained that some of the British tourists who were greatly curtailed by bad roads in Mugahinga forest vowed never to go back.
"They were seriously frustrated because even with the most powerful 4×4 wheel land cruiser we had, we were scuttled in the mud for two days," he explains.
Besides, government needs to ensure a stable political environment to avoid scaring international levelers from vising Uganda. It should be noted that no tourist would want to visit a country engulfed in political turmoil due to the fear of their dear lives.
This has been one of the major barriers that have prevented Uganda's  tourism industry from flourishing. For instance; the leuters news agency released a report in 2011, showing that every period leading to national elections and in the aftermath, the country looses 100 US dollars in tourism revenue due to sporadic protests and demonstrations. Against this background, government should exercise transparency and accountable leadership, grant freedoms to people to avert instability which scares away tourists. 
Besides, there is need to emphasize proper training of personnel who work in the leisure and hospitality management and also establish proper mechanisms to have all tour and travel companies duly registered. It should be noted that poor reception and treatment of tourists by personnel who work in the hospitality sector may have apocalyptic consequences to the flourishing of the tourism industry in Uganda.
International levelers may post bad comments about different places they go to on trip advisor. This scares away their colleagues from coming to Uganda and opt for other countries like Kenya. According to the Uganda safari report published in 2019, tour guides emanating from unregistered travel companies tend to defraud these tourists, something which paints a dark image of Uganda as an inhospitable country.
In the final analysis, Uganda is well endowed naturally to the extent of being named "Pearl of Africa" by Winston Churchill before becoming the British Premier.  Against this background, urgent and serious steps should be effected by government to remove all bottlenecks that impinge the tourism sector, to accelerate Uganda's economic recovery to greater heights.
The author Mourice Muhoozi is a final year student of Journalism at Makerere University
Do you have a story in your community or an opinion to share with us: Email us at editorial@watchdoguganda.com