We are already deep into 2023 and many people are working on their annual resolutions. Imagine if the government was an individual, what resolutions would they make? Here are mine, had I been the government.
Lake Victoria – Following the maiden voyage of MT Kabaka Mutebi II to Kisumu in Kenya and returning with 4.5 million litres of fuel, I commit to utilize Lake Victoria more. One vessel alone was able to bring in fuel that is usually carried by 150 trucks. I have decided to create public transport from Jinja to Kampala to Entebbe to Masaka using Lake Victoria. This will enable me reduce road accidents and injuries, create new more sustainable jobs and reduce my costs in maintaining roads. To achieve this, I commit to protect the lake so that it continues to serve this purpose.
Kampala metropolitan roads – I get the biggest percentage of my taxes from the Kampala metropolitan area as it is the most developed part of the country. It is no longer sustainable that I neglect the road infrastructure in Kampala metropolitan area. People can't spend two hours everyday to get to work and another two to go back home. I will fix the roads so that my people spend less time in traffic jams. I hate traffic jams myself that is why I have a lead car but since everyone can't have such a car, fixing roads should help me achieve this.
Public transport – Related to the above, somebody told me that young people and even businesses spend a lot of money on transport. I hear some young people only work for transport. I have decided that, starting with Kampala, I will ensure enough buses are on the roads and charge standard fees regardless of the distance. These buses won't increase transport fare as they wish and they will move on time regardless of whether they are full of passengers or not. To protect the environment, I will ensure that these buses are fully electric. In the years ahead, I will work on a train to form a ring around the expanding Kampala and then trams in some areas.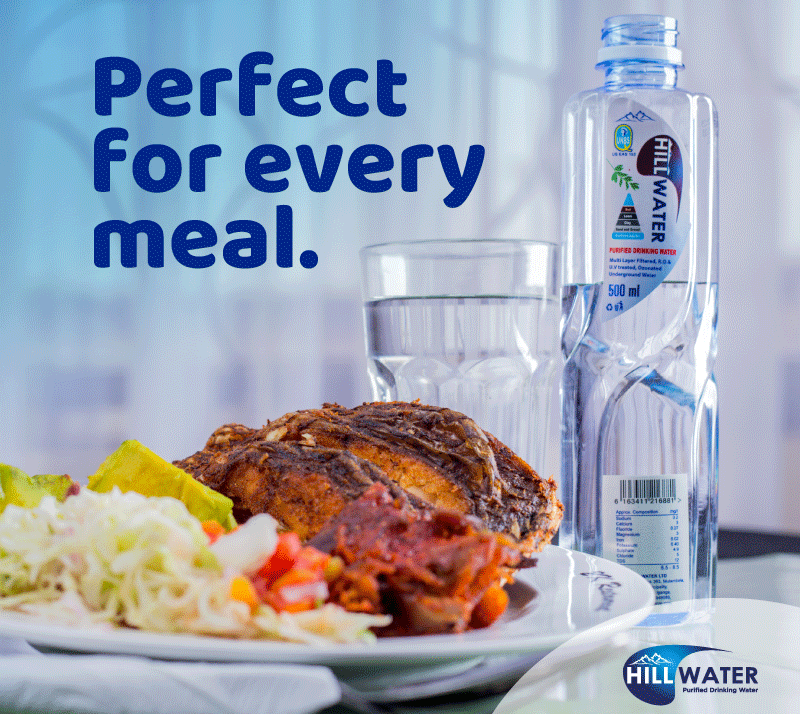 Protect high voltage electricity infrastructure – Towards the end of last year, I realized that many people were vandalizing our high voltage electricity infrastructure. I have already resolved to work tooth and nail to introduce electric buses to ease transport, so electricity infrastructure is key. I will also reduce the electricity tariffs as well because this year, my people at Ministry of Energy have told me that Karuma Dam will come online thereby increasing our installed capacity by a whopping 600MW.
Enable more young people to build houses – Ugandans love building, which is a good thing but the costs are high. First, my resolution to increase road infrastructure and make public transport more efficient will lower the cost of land as people will be able to live in Mpigi or Lugazi and work in Kampala. But also when people have a house, they have a stake in their country so they will ensure that the country is safe to live in for them and their children and even grandchildren. So I will provide incentives to companies involved in building materials, make acquiring land safe and easier, and provide solutions to banks so that they can lower the rate of mortgages.
Education – I will work on public schools so that they can compete with the private ones and you as a parent you will decide whether to take your child to a public school or to a private one. Unlike today, you will have a choice. I will make high quality education affordable for all at all levels. Education will also be more relevant so that we can use it to solve the challenges of our time.
Health – Nairobi and New Delhi will stop being Uganda's referral hospitals. I will equip our public hospitals with everything they need to treat our people here. I am stopping the archaic scheme where civil servants go to India or Nairobi for even mundane things such as annual medical checkups on public funds. I will put that money in our health system so that we stop donating money to these foreigners.
Ease procurement – The people in the private sector have told me that government spends a lot of time procuring goods and services and then a lot of time to pay the companies for their goods and services. I have resolved to change the laws regarding procurement so that we are more efficient. The technology is available to ease procurement and make it transparent.
Widen the tax base – We have very few people paying taxes leading to them paying a lot more. If more people pay taxes, everyone will pay little. From this month, your national identity number will be your tax identity number for anyone 18 years old and above. For companies, the registration number will be the TIN. I have instructed the Ministry of Finance to reduce taxes such as Pay as You Earn (PAYE), VAT and others. Watch out for the national budget in June.
Agriculture – Many of my people work in this sector but bring in little for themselves and to the national treasury. I am going to have a qualified extension officer in each parish to enable people grow more food but also sell it or add value. If they practice agriculture as it should be, they will start getting rewards. I will create markets for their produce.
The writer is a communication and visibility consultant. djjuuko@gmail.com
Do you have a story in your community or an opinion to share with us: Email us at editorial@watchdoguganda.com