In summary. When you lose someone you have valued, the world can seem cold and cruel. In such moments, grieving is the most important emotional reaction that provides time to celebrate life.
From the fall of London bridge to the Bank of Uganda getting orphaned, 2022 saw the deaths of icons and public figures that have left Uganda and the rest of the world reeling.
As we usher in 2023, we cannot forget the souls that we lost last year, The WatchDog recounts the famous names that we lost in 2022.
Jacob Oulanyah dies in Seattle
On Sunday, March 20, 2022, the Speaker of Parliament Rt. Hon. Jacob Oulanyah was pronounced dead in Seattle almost a year after Oulanyah was voted Speaker of Parliament.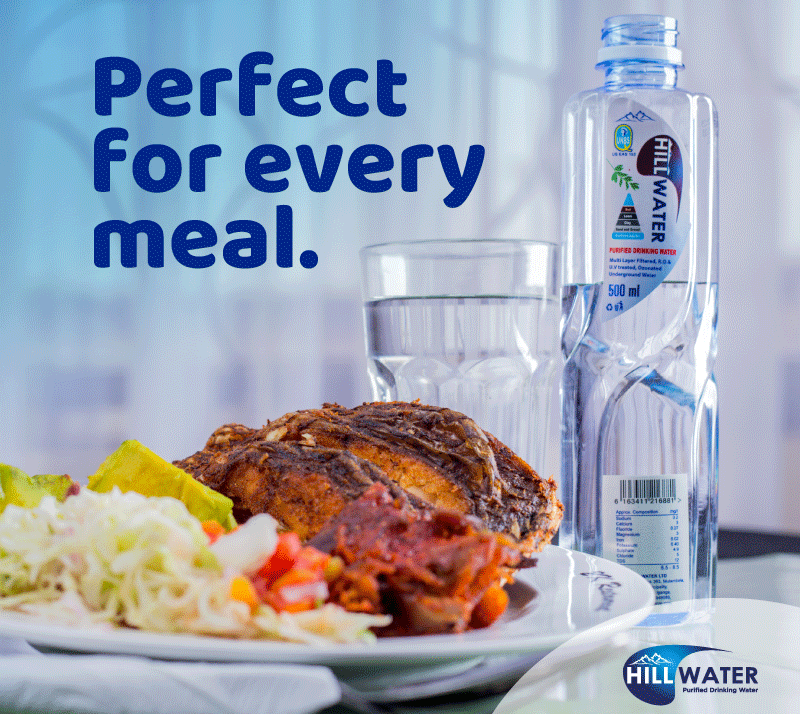 The former Omoro County Member of Parliament, He became famous on Uganda's political scene in 2001 after successfully contesting for the parliamentary seat of Omoro County, in the then Gulu District under the no-party system also known as the Movement Political System.
In 2008 he served as the chairman of the commission of inquiry into the controversial sub-lease of Kisekka Market, one of the municipal markets in the city of Kampala.
On July 13, 2019, Oulanyah was awarded an honorary Doctorate of Divinity by Zoe Life Theological College USA and acquired the title, Doctor enabling him be called Rt. Hon. Dr. Jacob L. Oulanyah.
Oulanyah was born in the then Gulu District, on March 23, 1965 to Nathan L'okori and Karen Atwon. He attended St. Joseph's College Layibi, Dr Obote College Boroboro, and Kololo Senior Secondary School for his O-Level and A-Level education.
Governor Emmanuel Mutebile dies at 72
2021 ended with a challenging note for Bank of Uganda Guvnor Prof Emmanuel Tumusiime Mutebile after he was reportedly admitted to hospital on December 31, 2021.
He was later pronounced dead in the morning of January 23, 2022 at Nairobi Hospital.
A seasoned economist Mutebile served as Governor and Chairman of the Board of Directors of the Bank of Uganda since 2001.
Part of his contribution to Uganda, He served as secretary to the treasury from 1992 to 2001, when he was appointed governor.
Mutebile is credited for implementing policies aimed at economic recovery after the economic slowdown of the 1970s and 1980s.
Pronounced dead just a few days to his 73rd birthday, Mutebile who was born on January 27, 1949, Mutebile fled from Amin's regime to the United Kingdom before he returned to serve his country.
He had a degree in Economics and Politics from Durham University, a post-graduate degree at Oxford and a doctorate from University of Dar es Salaam, Tanzania.
Mutebile worked as a consultant for multilateral and regional organisations including the World Bank, the International Monetary Fund, Organisation for Economic Cooperation and Development, Macroeconomic and Financial Management Institute of East and Central Africa, UK Department for International Development, the North-South Institute in Canada and for the governments of Rwanda, Kenya, Tanzania, Eritrea, and Nepal.
Darkness at Salaama School of the blind
October 25 fire ripped through the dormitory of Salaama School of the visually impaired children and at least 12 pupils lost their lives.
The victims said to have been sleeping at the time incident were young girls between 6 and 10 years old according to the school's founder Mr Francis Kinubi.
The victims were identified as Shamira Kalema, Patricia Mudondo, Gladys Namuga, Rebecca Josephine Namulondo, Josephine Joseline Namuwonge, Peace Nalumisa, Agnes Nantume, Pretty Prwoth, Veronica Nasali, Ket Nangutu, Damalie Nalugwa and Patricia Nakaiyima.
Gen Elly Tumwine dies at 68
A cabinet minister and former bush-war hero general Elly Tumwine was pronounced dead on Thursday, August 25, 2022 after being hospitalised at the Aga Khan Hospital in Nairobi, Kenya, where he had been airlifted.
Believed to have left his teaching career in 1978 President Museveni in bush, Tumwine is one of the 42 people armed with 27 guns who attacked Kabamba barracks to launch the NRA brought the ruling government to power.
During his career, Tumwine served as a member of parliament, Minister of State for defence in 1989, Director General of the external security organization (ESO) from 1994 until 1996, presidential adviser on security from 1996 until 1998, chairman of the High Command Appeals Committee from 1986 until 1999.
Tumwine was born on April 12, 1954, in Burunga, Mbarara District. He attended Burunga Primary School, Mbarara High School and St. Henry's College Kitovu, before joining Makerere University, where he graduated with the degree of Bachelor of Arts in Fine Art in 1977.
He subsequently graduated from the Cadet Officers Course at the Tanzania Military Academy at Monduli. He also attended the senior command course at the Uganda Senior Command and Staff College at Kimaka, in Jinja.
The London bridge falls down
Across the globe, 2022 registered a couple of prominent deaths but death of Queen Elizabeth II will always live with us.
September 8, 2022, Queen Elizabeth II, Britain's longest-reigning monarch died aged 96 after 70 years on the throne.
The Queen ruled for seven decades, unwaveringly committed to the rituals of her role amid epic social and economic change.
Her death monumentally changed history after her 73-year-old son Prince Charles became the King (King Charles III). Effectively, the British national anthem, "God Save the Queen," changed to "God Save the King".
The Queen who died of "old age," at Balmoral Castle, the royal residence in the Scottish Highlands was buried at St. George's Chapel within the grounds of Windsor Castle, one of the late Queen's favourite homes and where many royals have been laid to rest before her.
Dr Paul Kawanga Ssemogerere dies at 90
Statesman, Democratic Party's former president and former presidential candidate, Dr. Paul Kawanga Ssemogerere died aged 90 at his home in Rubaga.
The DP stalwarts who was reportedly against politics of armed resistance and violence, Ssemogerere served as Internal Affairs minister (1986-1988). He later resigned in readiness to contest for presidency in the 1996 polls that were won by president Museveni.
Three weeks after his death, his last son, Paul Ssemakula was also pronounced dead after he succumbed to Cancer at Mulago hospital.
Do you have a story in your community or an opinion to share with us: Email us at editorial@watchdoguganda.com