At 59, a person has achieved most milestones that any human being expects to attain in life. At 59, Uganda makes a strong claim as a country on the correct path. We have faced innumerable challenges including the strange COVID-19 but still, here we are. With sustained Visionary, people-centered leadership, we have achieved a lot and the future is surely bright and secure.
As we jubilate for attaining the new age as an Independent nation, how do we embark on the next phase of harnessing the reclaimed freedoms and powers of self-governance?
Important to note is that on October 9, 1962, Uganda did not attain economic power–and certainly not economic independence. We gained the political power- to decide what to do-but we lacked the economic power which would have given us freedom in making those decisions.
At this point in the history of our country, having restored the small enclave economy of 1971 that had been destroyed by Idi Amin in the 1970s, having greatly expanded it from US$1.3billion in 1986 to now US$40billion, we have a number of areas that we need to concentrate on in order to transform Uganda into a Middle Income country, on the road to becoming a First World country. And the journey so far looks impressive if we stay the course.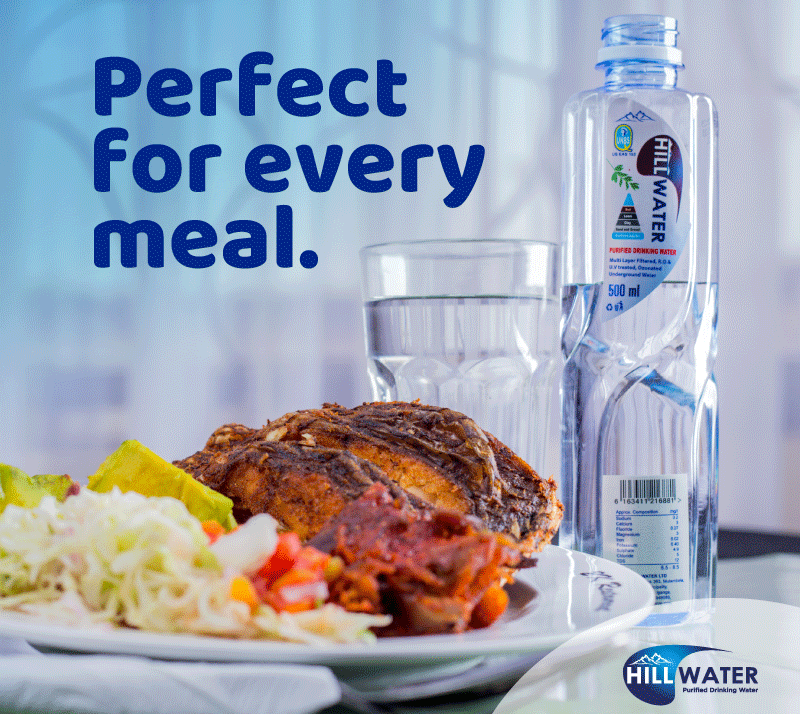 As Government, the calling is for service delivery and the public always expects service delivery, but what exactly is "service delivery" and what does it involve in actual terms? This is the question that informs independent Uganda's struggle for self-actualisation and takeoff. How do we make our citizens economically independent so that they fully enjoy their dignity and rights as a free people?
Some observers say that Uganda under British colonial rule and the thumb of the governors had a better organised public service system characterised by good planning and efficiency all fashioned after European standards. I can't dispute this because the truth is that in terms of bureaucratic management, the colonisers had a culture copied from their advanced European countries which had tasted nationhood for long. Our own societies had been stratified and feudal in nature, without organised public service structures. When we became a republic, we were thin on the ground, having to start from near zero point once the governors departed.
While still setting up the structures, political upheavals, which can also be attributed to lack of experience of our leaders at that time, surfaced and from then on, it was a matter of time before the pride of Independence became a fundamental challenge for that generation. To cut the story short, without stable and tested leadership, Uganda was pursuing a lost cause; Independence has lost its saltiness. It's only now that we have a chance to reinforce it by proving that we can plan and serve our people efficiently to completely erase the tears that our colonised "ancestors" cried.
I am proud to serve in a Government that brought back the shine of Independence, led by a devout and focused patriot and Pan-Africanist leader, President Yoweri Museveni. With him, our Independence is a great resource, a challenge worth embracing!
I wish to raise attention to the 23 Strategic Directives and Guidelines issued by the President issued in 2016 and updated in July this year.
The purpose of these Directives was to lay out "a strategic, coordinated and inter-related outline of our priorities" to inform Government's critical interventions to be pursued in implementing the NRM Manifesto 2016 – 2021. They are meant to remove any doubt and ambiguity as to what we aim to achieve as a country. They are meant to stimulate mindset change, which happens to align with this year's theme: "Celebrating our 59th Independence Day as we secure our future through national mindset change."
Now that Ugandans returned the NRM Party into power during the recent General Elections of 2021 (in the same spirit entrusting us with protecting their Independence), it is prudent for us to audit and see what was implemented, what was not implemented and why, and to rectify by implementing what was not implemented before.
Policies and programs are geared towards uplifting the country to Middle Income Status, in line with the Strategic Guidelines and Directives the National Development Plan III and the 2016-2021 NRM Manifesto.
By reelecting NRM, it means that Ugandans appreciated what had been achieved. Expectations can only be higher and we are saying "Yes, we can! We will secure your future, surely!"
Guidelines and Directives that have been implemented include the following: effectively addressing the needs of National Security, the classified budget of the Ministry of Defense and Veteran Affairs increased from 400billion in 2016 to 2.7 trillion in FY 2020/21; a Presidential Support/Revolving Fund of Shs1.8 billion has been received and disbursed to 2,351 members of Women Groups in the barracks; construction of Military National Referral Hospital commenced in a phased manner and currently, the civil works are at 89% completion rate for the proposed 1,250 bed facility at Naguru, Kampala.
Uganda Airlines was reinstated, recruitment for key personnel for the National Airline Company was undertaken, six aircraft namely: (4) CRJ900 Bombardier aircraft and 2 Airbus Aircraft (A330) were acquired and the Airline is now running local and regional commercial operations, with international routes secured; 1,151 pieces of road equipment were procured from Japan, delivered and distributed to districts countrywide; 1,584.9 km (78.2%) out of a target of 2,025km of the national road network were upgraded to tarmac (27 road construction projects were completed).
To spur investment, the Directive to Uganda Investment Authority to issue investment license within 24 hours, this has been fully achieved.
The establishment of the Oil refinery and crude oil pipeline, through the signing of the Host Government Agreements between the Governments of Uganda and the Tanzania on one hand, and the EACOP Company on the other, has been concluded. Thereafter, the counterpart Presidents launched the East Africa Crude Oil Project (EACOP).
In the Education sector, the Government's target to establish one public primary school per Parish stands at 90% i.e. out of 10,595 parishes, an estimated 1,100 Parishes do not have a public primary school.
In the Agricultural sector, MAAIF has developed two anti-tick vaccines and two tick resistant bio-acaricide formulations as well as botanical de-wormers for ruminants. Also, the Ministry developed an African swine fever diagnostic kit prototype as well as the NARO-Ngu trap which captures 106 tsetse flies per day compared to 22 flies trapped by the pyramidal trap, a green protein feed Supplement for both poultry and fish feeds.
Regarding the anti-corruption effort, Government developed the Zero Tolerance to Corruption Policy; enacted the Leadership Code Act, 2002 to put into effect Article 233 of the Constitution by establishing the Leadership Code Tribunal with its members; strengthened anti-corruption measures by requiring all Public Officers to declare their income, assets and liabilities.
On the Directive to address service delivery issues, the Presidency has issued guidelines and instructions to RDCs to manage land evictions and halt illegal ones. The Presidency has also directed RDCs to form District Service Delivery Monitoring and Evaluation Committees. This will reinforce efficiency and elimination of lethargy among government workers.
On the Directive to grow the Tourism sector (through promoting Uganda more), Government has engaged Public Relations firms to market Uganda's tourism potential with emphasis on 6 market destinations in major global travel trade events. Efforts have also been made to launch a marketing project at Uganda High Commission in London depicting Uganda as a major destination for tourists. Government has also maintained Uganda's membership in the International Congress and Convention Association (ICCA), with the main goal of showcasing Uganda's tourism products and investment opportunities at global strategic trade platforms.
As a result of implementation of the President's Directives, Peace and Security has been maintained due to improved welfare of our military and good leadership.
There has been reduction in the number of households still living in subsistence economy from 68.9% in 2016, to 39 % in 2020 (as reported in the Uganda National Household Survey of 2019/2020) due to massive awareness of households to undertake economically viable enterprises through Operation Wealth Creation initiative. Amidst the COVID-19 pandemic, there was steady food supply attributed to stable support to the agriculture sector in form of improved inputs and support services.
The above is only a sneak peek of what we can do if we get our policies correct and go on to implement them.
There are challenges mostly anchored in resource shortages and lack of cooperation by some of the government workers.
Nevertheless, Uganda is what it is today because of our collective effort bolstered by our Independent status.
Uganda is getting better with age. We are a respected and progressing nation. Let us continue to make our Independence story a cross-generational reality and celebration!
I wish you all Very Happy Independence Celebrations!
For God and My Country!
The author is the Minister for the Presidency
Do you have a story in your community or an opinion to share with us: Email us at editorial@watchdoguganda.com