By Nelson N Nkwene
Mitooma is one of the five districts curved out of Bushenyi district, which many refer to as Greater Bushenyi.  The other four districts are Rubirizi, Sheema, Bushenyi, and Buhweju.
Since its inception, Mitooma has had its complications not because of its location or natural resources but power struggle among its top political leaders. Politics of its formation are for another day.
In the beginning, Mitooma had only one county – Ruhinda represented in parliament by Maj. Gen. Kahinda Otafiire and Benon Karyeija as the founding chairman LCV.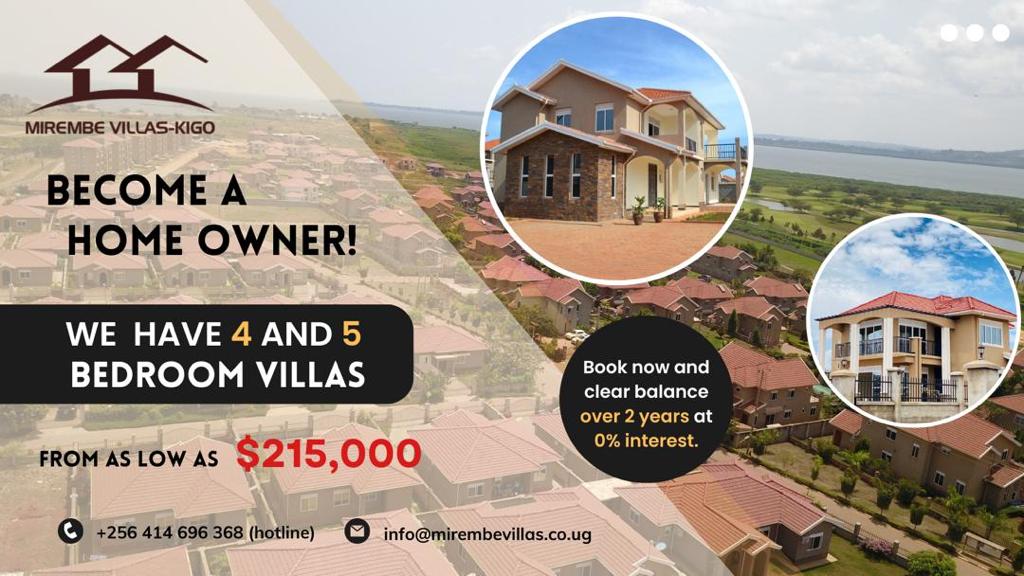 I don't intend to discuss politics of formation of Ruhinda North constituency which is currently represented in parliament by Hon. Thomas Tayebwa, a former Forum for Democratic Change (FDC) blue-eyed boy, who openly appreciates the opposition party for making him what he is now politically.
In 2016, Gen Kahinda was trounced by his nemesis Dononzio Kahonda and it was not because the latter had come with a strategic development plan but the constituents just wanted to have a taste of a new representative, that's how Mr. Kahonda found himself in parliament.
Having participated in 2016 Elections, I confidently say, at no point during campaigns did I hear Hon. Kahonda outline his development plan, his success to a great extent depended on timing, he came at a time when people of Ruhinda wanted to have a new face in parliament.
Also, Kahonda enjoyed sympathy vote, after authorities questioning his academic qualifications.
Why 2021 elections are most likely to give incumbent Mitooma political leaders an oozing nose is because unlike what I have observed in other parts of the country, currently people of Mitooma are politically conscious and put services delivery first before any other considerations when highlighting what they expect of a leader.
Dynamics of politics in Mitooma have changed from voting in favour of a candidate's religion and socio-economic status to one's ability to identify with People, identify people's problems and offering working solutions.
The language has changed, People of mitooma are saying "There are no more sympathy votes, all we need is services delivery and representation of our interests".
Well-known to the people are the reasons for the impeachment of Mr. Karyeija. Personally I do not anymore find him a person fit for the office of chairman LCV.
This week on Saturday,while interacting with people of Rutookye and Kashenshero town council, majority appreciated contribution and time he dedicated to Mitooma district but can no longer trust him with the mandate back to the office from which he was impeached.
Am not sure what the law say, am still searching for a volunteer to help me on that, if a person is impeached on grounds of corruption, qualifies to hold any other public office, personally I think such a person should be suspended from holding public office for a period not less than twelve years.
Since impeachment many things have changed, with Silver Tumukunde as the acting Chairman LCV, corruption has become rampant, to keep relevant Mr. Karyeija has become some sort of a political assistant to Hon Thomas Tayebwa.
One needs not to be too keen to note how Mr. Karyeija has lost his 'Boneza' nickname and become more of a mouth piece of Tayebwa's programs and escorting him to events.
However important to note is, if today, Karyeija chose to run for MP seat to represent Ruhinda North, basing on his current idleness and better understanding of local politics, he would not fail to mobilise 60 per cent of the electorate to support his bid.  From reliable sources Karyeija is aware of this strength and that his inner most circle is working on how to exploit this fact.
For Ruhinda, it's evident that Gen. Kahinda Otafiire is now the favourite of the people after realizing he is a better choice, considering the demand for service delivery in the area.
Evidently people of Ruhinda have realized he is better positioned to promote area's interests at national level and beyond, provided Uganda is still under the leadership of NRM where he is a top honcho.
There is no doubt that if Gen. Kahinda chooses to run for Ruhinda MP seat again, he will win it with ease.
Nelson N Nkwene is a political commentator who hails from Mitooma District.
Do you have a story in your community or an opinion to share with us: Email us at editorial@watchdoguganda.com