Let me take the opportunity to thank the Parliament of Uganda led by my sister, Rt. Hon. Anita Among, for taking the bold step of passing the new Anti-Homosexuality Bill. I also thank H.E President Yoweri Museveni for providing overall leadership to the fight to preserve and protect the culture and values of Africans. As Uganda, we have a clear sense of direction in regard to the Uganda we want to see and the Uganda we want for our children.
Uganda is a peaceful and welcoming nation but we know what we want. Our friends out there can count on us to cooperate on matters that take humanity forward, but on things that infringe on our beliefs, they should give us space to determine our ways. There is no need for exchanging words.
If the Bill as passed is of any value, its utmost importance is in protecting the Bazzukulu. This is the age bracket to put our guard out for since most of them cannot decide for themselves.  I understand that a new law for Uganda was necessitated by a new wave of homosexual content and messages targeted at children.
The boom in LGBT content for children continues to rise. Many books are being churned out for their young minds. For example, the fairytale Cinderella will be brought out as "a classic fairytale for a new generation," with the characters freed from their biological gender. How the pro-LGBT community is working is to mix up the order of nature, so that one cannot tell male and female and how they relate. Genderlessness is one stealth way of confusing young minds, yet the laws of nature cannot be changed.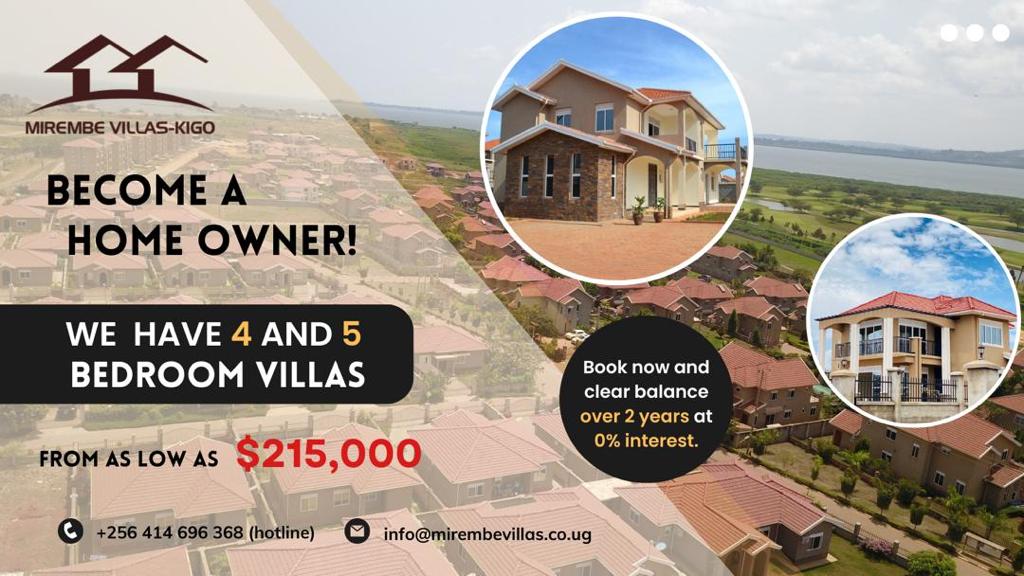 Even toys for babies are being created in a certain way to affect the formative minds and make them grow up in a certain way. The toys center around the 11 colours of the Pride flag, with bricks and figures in monotone colours. It's a symbolic gesture of support for the LGBTQ community.
And that's just a start. According to various sources, there are lots of LGBT books for kids coming out every year. There's Adventures with My Daddies, Daddy and Dada, Jacob's School Play: Starring He, She, and They, Little People, Big Dreams: RuPaul, Pride Puppy, Two Grooms on a Cake, What Are Your Words? A Book About Pronouns, and literally dozens of others. These are mostly in places where values have long been subverted, but even here, I am told that there are titles that have been cleverly covered up but with gay-tailored themes.
Public libraries and bookstores are stocked with books about transkids, LGBT "families," being non-binary, and gender fluidity. One would think it would be hard for the propaganda to keep pace with the revolution, but these people are serious about indoctrination of, especially, children. The agenda is well-funded and backed by powerful institutions and Governments. Anybody questioning that agenda is put on the spot and targeted with sanctions, but as Ugandans, we must stand for truth and what we believe in and what we are. We must do this for our children or lose their entire generation to ways of life without continuity.
President Museveni has always taken a firm stand at the risk of making powerful enemies but that has not stopped him making his position, and that of Ugandans at large clear. It's encouraging that other leaders at various levels, from Parliament to clergy, cultural leaders and free Ugandans are speaking one language, save for very few who are under the influence of promoters of alien cultures. The law will deal with those, but as Ugandans, parents, guardians, teachers, community leaders, the power is in our hands to safeguard the young ones.
Ensure that you keep a close eye on your kids' library, their online chats and contacts-in fact, the time to regulate the use of digital gadgets and social media for children strongly is now! On the internet, children are exposed to many things and people with different intentions, out to entice them with money and gifts.
Children should be brought up knowing God and what the holy books say about certain practices. Aside from homosexuality, it's important to grow up in the "purity culture", avoiding risky lifestyles and keeping safe in order to live and enjoy the future. What kind of company do they keep, what do they do in their free time, how do they celebrate their leisure time? The devil is on a prowl, waiting to devour them! When strange people are bombarding our spaces with messages on their ways of life and their abnormal "values", it is upon as to counter them and even surpass their pace.
The media, please, expound the messages of the President and other leaders and stand on the side of what is right! Human rights advocates, why do you only talk for what foreigners are saying but you refuse to give voice to your own people, and to defend the cultures that raised you?
Ugandans are peaceful and accommodating people but we know what we want, what we stand for and who we are. We welcome friends on mutually agreed terms. Some areas are a no-go area, for example when it comes to how we know and understand the order of nature and purpose of being human beings. The cultural imperialism will not find ground!
Our children need education, they need jobs, they need peace, they need healthcare, they need food-not being biologically engineered!
The author is the Minister for the Presidency
Do you have a story in your community or an opinion to share with us: Email us at editorial@watchdoguganda.com