Victoria University in Uganda has heightened its social responsiveness by instituting a scheme of offering free registration and admissions to all learners who completed their A' Level in the year 2022.
The impressive development, which took almost everyone by surpirse was announced by the outspoken University Vice Chancellor, Dr. Lawrence Muganga, during celebrations to mark the attainment of the charter, held in the university main auditorium on February 11th, 2023.
Dr. Muganga said amidst progressing to new education levels by learners after the release of PLE and UCE exams, parents were facing financial hurdles, making them unable to sufficiently sponsor their children back to school, something that inspired campus authorities to come up with this initiative so as to ease the financial burden of parents.
"As a University that cares about Ugandans especially our dear parents, as a University that knows that education should be a public good, we have decided to offer free registration and admissions to all students who finished their A'Level," Dr. Muganga asserted.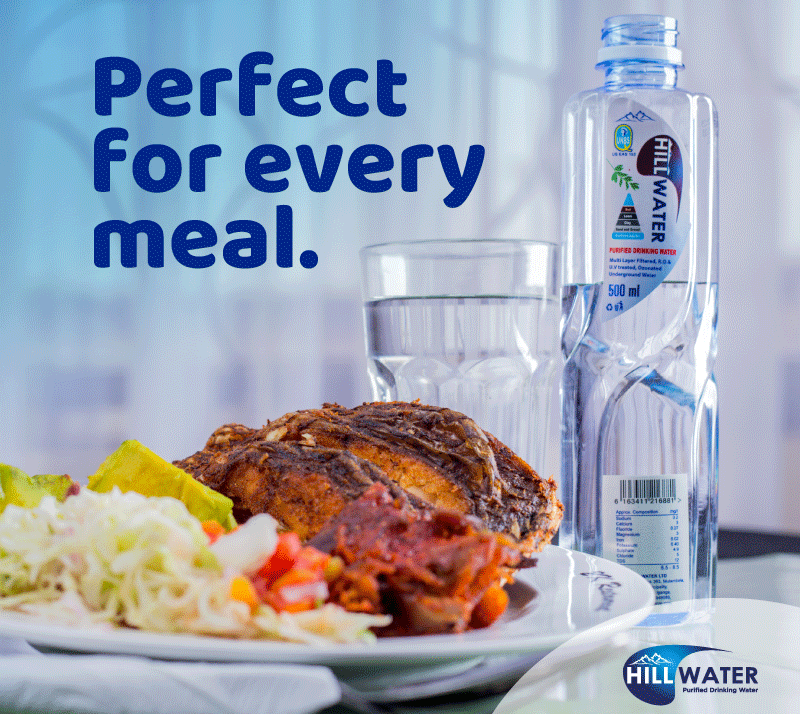 He urged parents to take their children to Victoria University without wasting any time, and that admission forms would be made accessible to them on a free basis.
Jubilations to mark the University's attainment of the charter were embraced by a vast array of influencial and affluent businessmen in Uganda, the most distinguished being the youthful entrepreneur Rajiv Ruparelia, who is one of the institution's  Directors.
A visibly cheerful Muganga while delivering his speech said that he was impressed with the city-centred University's progress ever since he took on the role to run it as a vice chancellor in 2021.
He elaborated at length that the University administration has been working tooth and nail to polish the institution's brand visibility, and also heighten its reputation to international standards.
"Ever since I came to this University, I and my entire team, the staff we have been working tirelessly to make sure we continue to uphold this University's image among the top globally, and I am happy to announce that we have been able to achieve this," Dr. Muganga further remarked.
 "A sign of our hard work is the Charter we earned last year, you all know that this is one of the key things confirming that a University is recognized Internationally, thanks to our committed founders the Ruparelia family which has supported and believed in us from day one"
It should be noted that according to statistics from the office of the Academic Registrar, Victoria University has students from over 51 countries globally. 
Dr. Muganga however noted that they have not fully attained their aspirations as a leading institution of higher learning in Uganda. He put it clear that the need to attain their aspirations will be a motivating factor that will underpin their operations, as an advanced university.
"I want to assure our students, and Ugandans at large, that we haven't reached where we want to be, we are still working hard to achieve the highest standard that one would ever need to see in an international University like ours"
Commenting on what inspired government to grant Victoria University a Charter, Muganga said this was after a series of inspections by the National Council for Higher Education (NCHE). 
He explained that NCHE confirmed that the process to grant VU Charter had actually been delayed since it already had all it takes to have a Charter including; world-class facilities, technological innovations like the online class dubbed Vclass, and highly qualified lecturers among others.
"To us, a Charter means our standard is unique and everyone should cherish it because the government took us through all inspections and confirmed that we are indeed fit to have a Charter. So, I want to assure students that at VU we give world-class value, having this Charter means we meet every criterion set by Government."
In his conclusive remarks, he rallied Ugandans to rush to Victoria University now and enroll for the most affordable and internationally recognized Law programs which were approved by the Uganda Law Council in 2021. He said they have already invited NCHE officials to come and inspect the standard the University has set for its Law School.
On his part, Mr. Rajiv Ruparelia urged the management to uphold the university integrity and make sure that they carry on the standards, that is to say; high quality education.
"So to the quality assurance people, please, we should never at Victoria University compromise our integrity for examinations.We should never compromise our integrity when it comes to how we do our work and the order of the day and most of all, we should hold ourselves to the highest standards, not just a domestic standard, but competing with global institutions around the world," said Mr. Rajiv, adding;"And one thing I've emphasized to the Vice Chancellor, please make sure students who graduate from here are not just full of knowledge full of ideas, but they systematically know how to transpire the value onto the market."
He tasked his aidees to work tirelessly to ensure the production of high quality graduates, something which he said would build a network of alumni and former teachers on a global basis.
He re-echoed their intention of producing people who are going to create a job market, not just people who are going to go into the job market, and also urged graduates to utilize the acquired knowledge to access international markets through the current available platforms.
Runners of Victoria University, he said, are in final preparations of actualizing their long time dream of establing a branch in every major city in Uganda to see to it that this high quality education is extended to all Ugandan citzens.
"We don't need to be in England to be giving a service to England. We don't need to be in America to be giving services to America. We can be sitting here in Uganda, and giving services around the world," further noted Mr. Rajiv.
In the meantime, organizers of the event also used it as a platform to recognize some of its hard-working staff that have been so impactful to the University's steady growth.
Among those who were appreciated include;
Overall Best Performing Staff 2022 – Ms Precious Aturinda

Best Academic Staff 2022 – Ms Barbra Muhindo Mahinda

Best Admin Staff 2022 – Mr Stephen Ssebandeke

Best Head of Academic Unit – Mr Bill Nkeeto Dean FBM

Best Head of Admin Unit – Mr Daniel Conan Businge

Promising Talent 2022 – Mr David Kananura
Best Researcher 2022 – Mr Isaac Yeko Kisira

Ambassador of the University year 2022 – Ms Judith Nansobya.
Do you have a story in your community or an opinion to share with us: Email us at editorial@watchdoguganda.com