President Yoweri Kaguta Museveni has advised the youth in Kasese District to start small scale industries, as one of the ways of fighting poverty and creating wealth among themselves.
"Start small scale industries. You can do them jointly by registering SACCOs and then you get money from government programs, and you get poverty out of your homes," President Museveni said in his message delivered by the State House Comptroller, Ms. Jane Barekye on Tuesday, 10th January, 2023 during the graduation ceremony of 198 students who successfully completed their five months skills training at Rwenzori zonal Industrial Hub, situated at Mubuku Town Council in Kasese district.
The graduates who received Level I Certificates from the Directorate of Industrial Training (DIT) were trained in different vocational disciplines such as welding, tailoring, carpentry and hairdressing.
The President explained that people cannot get out of poverty or create wealth just by receiving better services from government.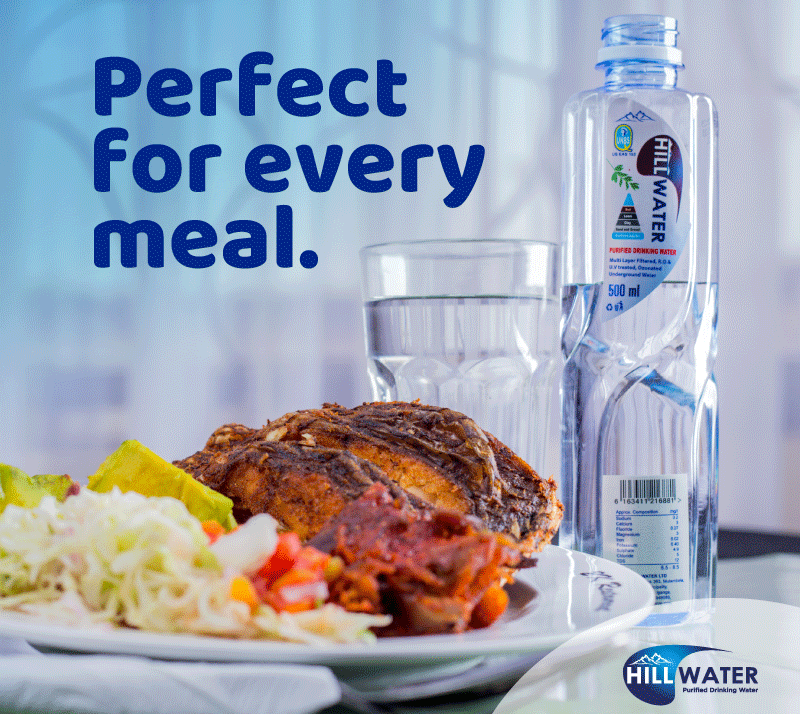 "There's a difference between development and wealth. Government can bring better roads, electricity, schools, hospitals and other infrastructure to you but all that cannot bring wealth to your homes, therefore wake up and go create wealth," the Head of State urged.
"You can create wealth from four sectors. You can create wealth through commercial agriculture by growing food for sale and this can get poverty out of your homes. You can also create wealth through industries; they can be big or small industries where our skilling falls. You can still push poverty out of your homes through services like tourism and hospitality and lastly through ICT."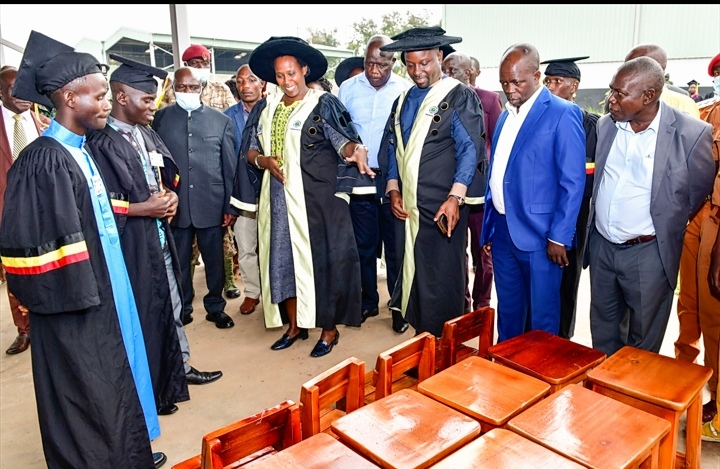 On her part, Ms. Barekye reminded the people of Kasese that President Museveni's vision to skill the youth in the country was majorly to curb the challenge of unemployment as well as to encourage the young generation to be job creators not job seekers.
She also encouraged the graduates to embrace government development programs like Parish Development Model and Emyooga to get start-up capital that they could use to create jobs for themselves.
"Leaders, please help to guide these young people on how to access these funds. Under PDM, youth were allocated 30 percent of the model fund," the Comptroller said, adding, "As State House, we are going to put here a common user facility equipped with machines to help you produce goods free of charge and sell them to earn money. We are also planning to take some of you graduates especially those who trained in welding to Kigumba Petroleum Institute for upskilling so that you can benefit from Uganda's budding petroleum sector."
The State Minister for ICT and National Guidance, Hon. Godfrey Kabbyanga Kime commended President Museveni for skilling the young people in Kasese, saying that this will greatly improve their livelihoods.
The Minister also cautioned the beneficiaries against involving themselves in criminal acts.
"You should desist from anything that can destabilize the security of our area," he warned.
Busongora County North Member of Parliament Hon. Sowedi Kitanywa lauded President Yoweri Museveni for his visionary leadership that has transformed Uganda socially and economically.
He also introduced a group of 75 opposition members who crossed from Forum for Democratic Change (FDC) to the ruling party- NRM.
Dr. Crispus Kiyonga, the NRM Chairperson Kasese District asked graduates to stay focused and put their acquired skills into good use.
Eng. Raymond Kamugisha, the Director of Presidential Projects and Industrial Hubs at State House thanked President Museveni and Ms. Barekye for entrusting him and team with the responsibility of executing the skilling initiative throughout the country.
"H.E the President through government has invested Shs4 million on each one of you to ensure that you successfully complete the training, so don't disappoint our leader, make him proud. Go and work, be honest and the world will be easy for you," Eng. Kamugisha asserted.
Mr. Felix Manzi, the Manager Rwenzori Zonal Industrial hub said they admitted 205 students from 47 sub counties in the district. However, seven dropped out due to health complications and they remained with 198 students.
He said the students were trained for five months beginning 4th August 2022 up to 23rd December 2022.
Kasese is the only district with a Zonal Industrial hub, not shared by other administrative units in the country.
Do you have a story in your community or an opinion to share with us: Email us at editorial@watchdoguganda.com