The Prime Minister of Uganda, Rt.Hon. Robinah Nabbanja has implored all stakeholders involved in labor externalization, to exercise ironclad commitment in order to revamp the sector.
This was during a 2 days High level stakeholders symposium on Labour externalization, hosted at the President's Office by Amb. Abbey Walusimbi the Senior Presidential Advisor on Diaspora Affairs, on Wednesday.
The symposium, first of its kind was held under the theme, "Accelerating oversees employment for sustainable development".
It was largely attended by highly distinguished officials from various government and private entities, Ambassadors, and foreign envoys from Saudi Arabia, Qatar, and Jordan.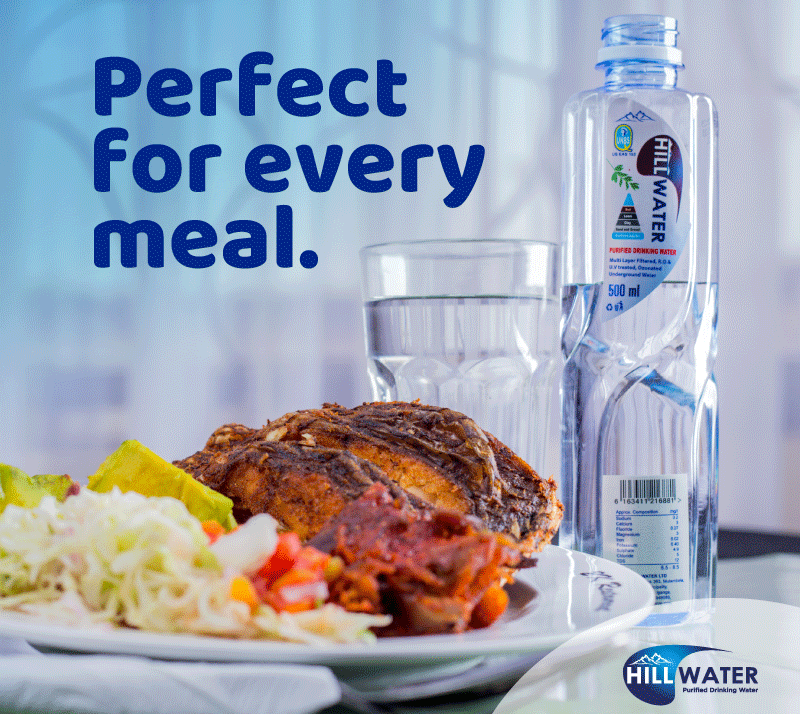 Hon. Nabbanja said there is an urgent need to lobby for professional jobs to be undertaken by Ugandans abroad, such that the country ceases being known for exporting highly unskilled labor like domestic workers, vital for polishing its image on the international arena.
"Like I told you, one of issues that came out in our discussion in UAE was the need for us to seek for professional jobs, there are openings there, and therefore you know that the professionals earn more, and are more respected, they project our country better than the Kadamas," said Hon. Nabbanja.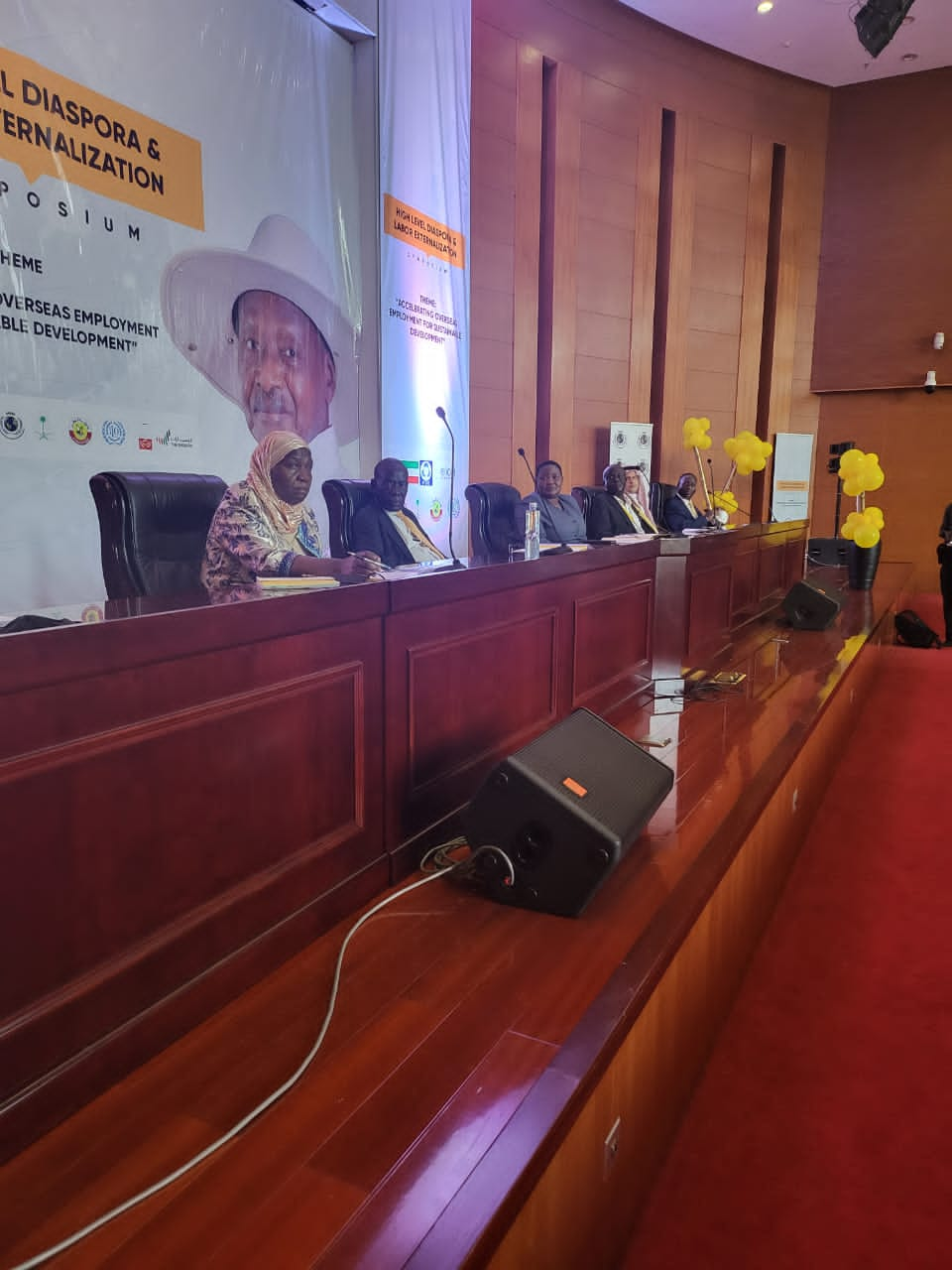 She underlined the indispensability of the labor externalization sector, citing most of its impressive benefits to the country like annual sector remittances, which she said amount to 1.2 billion dollars.
"This is important because every year, Ugandans working in the diaspora bring in 1.2 billion dollars. This is not small money. Yesterday, I went to UAE, and got an opportunity to visit a number of companies, that are taking our children to work in their companies. I now can protect those Ugandans who want to go out to work, as much as possible," added Nabbanja.
She plainly explained that the money workers abroad send back home has assisted their respective families and their relatives, to pay school fees, meet medical bills, and many other things.
She however decried delays in the process of exporting labor, which, according to her is attributed to the bureaucracy and mismanagement in the ministry of foreign affairs.
A visibly furious Nabbanja, blamed the Foreign Affairs Ministry for sheer negligence, and instructed the transfer of a one Mr. Yasin Mugume at the Ugandan embassy in Riyadh, who was accused of sabotage, back to Uganda.
"On bribery. You have heard us talk about Yasin. May be he is taking advantage. May be he has seen a loophole and he is taking advantage. Therefore we must ensure that there is transparency and accountability in the entire sector. But we are also aware that there are crooks in this sector, that take advantage of the desperate Ugandans, corrupt them, and send them as modern slaves. To me this is unacceptable, and the NRM government cannot tolerate such. Our people should go and work abroad, and be treated with dignity and respect," reiterated Prime Minister Nabbanja.
While addressing the dignitaries, Special envoy to the President, Edward Ssekandi noted the President's determination to streamline the labor externaliziation industry, and also bring to book all the perpetrators involved in human trafficking and other dubious deals, something which he said endangers the lives of Ugandans.
He further stressed the President's desire for close cooperation between the office of the presidency especially the desk of diaspora affairs, and the desk of youths and gender, to polish the image of the labor externaliziation docket.
"The idea of externaliziation of labor was consequently strengthened by cabinet and parliament, as a way of labor exchange, especially to these countries that would wish to export things , that are either not available or inadequate. I am glad to note, that to date, over 1.2 billion shillings come in annually from migrant workers, according to the bank of Uganda," remarked Ssekandi.
State Minister for Labor, Col Okello Engola Mac Odwogo also lauded the labor externaliziation sector, saying Ugandans move, seek work abroad and they are paid for the services they render, and that the process remits an annual figure of about 1.3 billion dollars to the economy.
He urged all stakeholders in this sector to exercise ironclad cooperation, such that needy Ugandans are aided to go abroad and work, noting that the available internal labor architecture cannot absorb all Ugandan youth, who according to him represent 78% of the Ugandan population.
"Utilitize this sector in sending the youth abroad, facilitated, so that when we have our industries ready, they can come back with skills and exposure, to take on these jobs in Uganda, we are hopeful that the oil sector is being improved, and most of the youth in Uganda will be absorbed in that sector," Said Col. Okello.
Senior secretary in the office of the President, Hajj Yunus Kakande who was represented by M/s Catherine Nasuna thanked His Excellency President Yoweri Kaguta Museveni, for creating better jobs for Ugandans in the country and in the diaspora, together with moving to promote trade and foreign direct investment, and business, all of which are vital to the economic development of Uganda.
"This historical forum to me shall not be taken lightly. At the office of the president, we annually review the performance of the labor externalization sector, since it contributes a great deal to our economic development, bringing in remittances, faced off by our hard working and royal Ugandans, but also our reputation," Hajj Kakande remarked.
Baker Akantambira, the chairman for Uganda Association of External Recruitment Agencies (UAERA), an association that cordinates all labor externalizing companies in Uganda said the sector is being challenged by bad regulation, and appealed to the government to draft a friendly legal frame work, necessary for having a reliable and transparent labor externaliziation industry.
"The sector faces a problem of bad regulation but we are appealing to government to turn around that regulation and give us one policy and law that can steer well this sector going forward," said Akantambira.
He added that as UAERA, they are trying to sensitize government ministries and agencies, to support this sector, and also make it paratable to the Ugandans seeking employment abroad.
On the problem of lack of funds to facilitate the process of going abroad among male youth, he supplied a ray of hope, by clarifying that there is money at the ministry of gender, called Youth revolving fund, which can be accessed by Ugandan males, as they need a lot of money, roughly USD.1000, to go and work from abroad.
Senior Presidential Advisor on diaspora affairs, Ambassador Abbey Walusimbi, said the President is irritated by illegal recruiters, who bunk outside the mainstream recruitment architecture, saying they have exposed many of the President's innocent Bazukulu to heinous acts at the hands of untrustworthy employers.
Ambassador Walusimbi underlined several tremendous achievements scored by the labor externaliziation sector, of which among others include the reduction on migrant workers' plights, availability of bilateral agreements on labor externaliziation, increased annual remettances from salaries, and an increase in the number of Ugandans employed in the Middle East, which according to the statistics stand at an average 300,000 heads.
Also speaking to the participants, Good will ambassador of Trade, Investment and Oversees Employment in Saudi Arabia Ali Saleh O Alswayeh said during the COVID-19 pandemic, major people who were supporting their families, were people who were working abroad.
He said his government in Saudi Arabia is doing whatever it takes to cement cooperation with the government of Uganda, in order to make sure that the rights of workers are preserved up to more than what is necessary.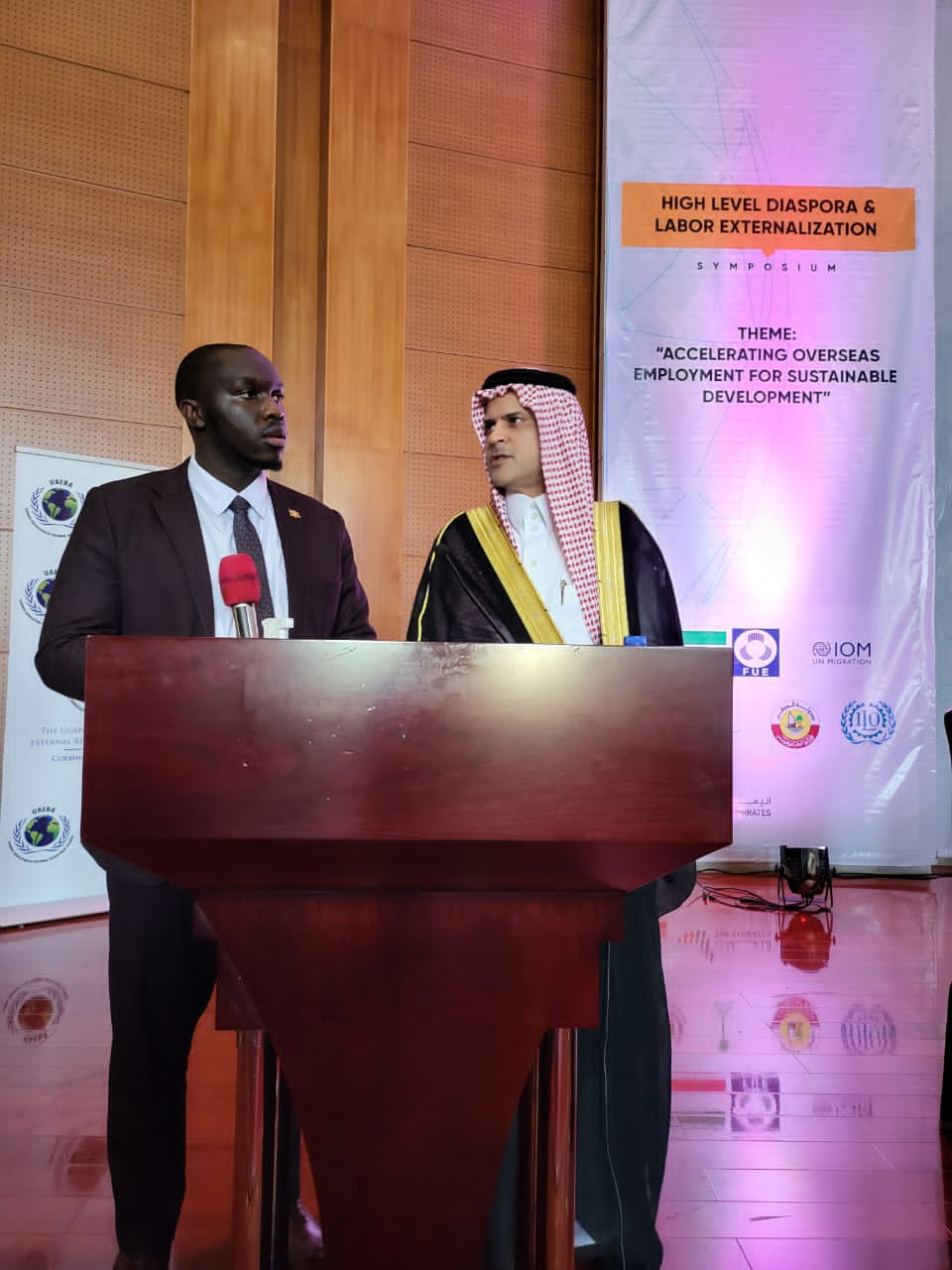 Not only did he laud the formable ties between the government of Uganda and Saudi Arabia revitalised by the labor exernalization sector, but also the warm and healthy relations that have morphed between workers and their employees in the gulf nation.
The biggest challenge that worries the Saudi trade envoy as far as recruitment is concerned in Saudi Arabia, is social media, on which grim videos are upload without verification.
"….and people don't get time to authenticate it, people don't get time to know whether it was reported in the right procedure, but it's upon the government to make sure that at least we authenticate these videos, and comments on social media, because they turnish the image of both countries," complained Ambassador Saleh.
In the past decade, Ugandans citizens especially the youth have selflessly maximized their individual and collective potential by developing skills, increasing labour productivity through embracing employment abroad, something which has improved their livelihoods.
This led to the establishment of Uganda Association of External Recruitment Agencies (UAERA) in 2013, with a mandate to organize and unite all companies licensed by the Ministry of Gender,Labour and Social Development to source and place Ugandans working abroad.
Do you have a story in your community or an opinion to share with us: Email us at editorial@watchdoguganda.com