By Aggrey Nshekanabo
If you are a regular traveler to Uganda and think you have been to the deepest end and explored its heavenly beauty; think again if you have not been to Rweteera enclave just overlooking Kibaale National Park.
Here three deep crater lakes; Nyamirima, Nyinabuliitwa and Nyabikere stand in a row.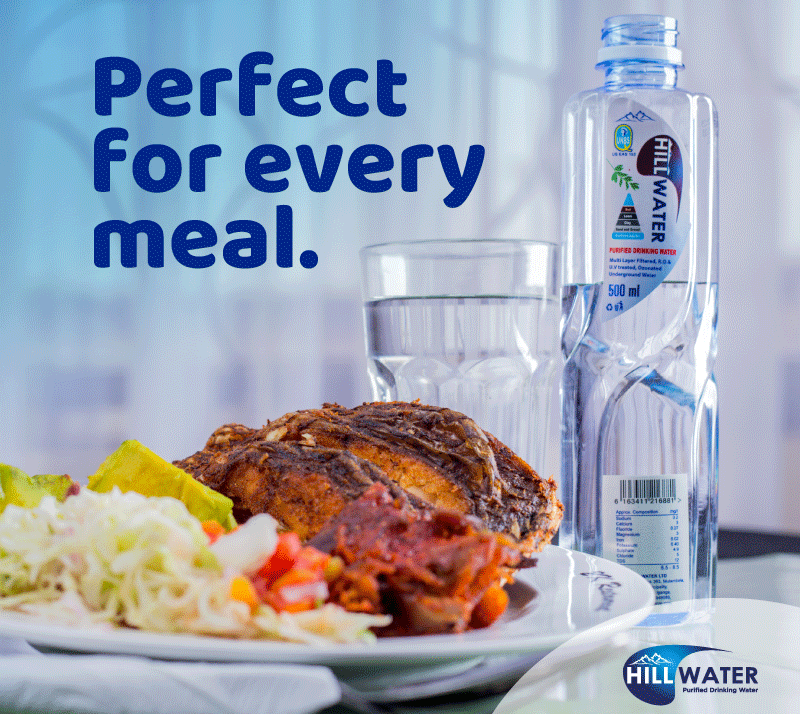 Just across the valley, undulating farmland invitingly wave on with cattle and as you cast your eyes beyond the tea plantations, Kibaale Forest National Park beckons sweetly.
At the end of June, I travelled to Tooro to partake a bite of her heavenly beauty again. I have been to Kabarole in particular and Kibaale National Park but had not bothered to make a stop-over Rweteera until a friend in the travel business told me of a "Top of the World" view in Kabarole. My travel bug was re-awakened and I committed to explore Kabarole again.
I can confidently affirm that Kabarole and Tooro in general is extremely and exquisitely beautiful. No wonder, its people always remind whoever cares how beautiful their motherland is, saying; "Tooro Kokasemera"
Indeed from "Top of the World" just outside Rweteera Trading centre off Fort-Portal-Kamwenge road just on the mouth of Kibaale National Park, lies this high point that below you, three crater lakes dance to their sky blue beauty.
Getting to Rweteera from Kampala:
From Kampala, it takes approximately four to five hours by public means. There are several bus companies that are downtown Kampala at Kisenyi bus terminal such as; Link, Saviour, Pokopoko and Jussy. But in a private car, you will take a shorter time. You will head westwards and turn off at Busega and get on to the Mubende Fort Portal road and by the time you reach Mityana, the beauty begins to unfold. It is a smooth ride between Mityana and Mubende as Lake Wamala, on the left handside seems to move along with you.
Past Mubende, the breeze changes completely as you ascend to the land of the Batooro as you enter Kyaka County now Kyegegwa District. It is still forested with several tea plantations interspersed with small trading centres and district towns of Kyegegwa and Kyenjojo.
From Kyenjojo to Fort Portal town, you get a taste of Kibaale as the National Park's northern tail end extends to Rugombe town. From Fortportal town, you take to the left at Buhinga Hospital and past St. Leo's Kyegobe (the only school with Scottish inclinations and traditions) and move on for about 18kms. Rweteera lies at the mouth of Kibaale National Park just before the Uganda Wildlife Headquarters and it is here that you should stop. By public means, this will cost you less than 35,000/-.
A slice of Heavenly beauty that Rweteera Park is
It is here that I found my contact, Bosco of Rweteera Safari Park was waiting. We simply took a walk and as we descended, Lake Nyabikere was at my feet. This is not something I had prepared for. That the park lies by the lake side. And I had to inform the proprietor that they do not have to shy about the fact that the safari camp lies by the lakeside.
Having arrived in the evening, there wasn't much to do other than taking tea (yes, this is tealand) and any time is tea time; thanks to the wonderful weather for tea growing. A cup of tea will keep you warm and happy as you take in this forested enclave.
Shortly after, I heard the snorting of the hippo and I was taken aback to my days at Lake Kibwera in Kyambura Game Reserve where I grew up. My curiosity took the better of me and here it was, a beautiful hippo cow with its calf. This is another gem that has made Rweteera Safari Park very popular. I was told that the hippo escaped from Lake George when it was pregnant about five months ago and found its way here.
"It is our prayer that the calf is male, otherwise, the herd will not grow" Says James Bwambale, the resident guide at the park.
"You see, hippos are very interesting creatures. There are high cases of infanticide in a school of hippos (yes, a group of hippos is called a school) especially for the male calves. The dominant male has to fight off or even kill young bulls. And what some hippo cows do when due for delivery, they leave the group and only return when they find that the offspring is female or the young bull is grown enough to fight the dominant male;
"There are several fights on land and in the water to depose or kill the young bulls. This could have been the reason why this single mother found herself here. And the cow with its calf have added to the attractions of Rweteera Safari Park;" Bwambale says.
As the evening wore on, I had to choose between a tent or a banda and since I wasn't into camping mood and with no fair company, I chose a banda but I took a look at the tents as well. The bandas are given a traditional Tooro touch and the beds are really firm where complete pieces of wood are wholly crafted into beds. Whereas the outer part of the banda tin-roofed, the inside of the roofs are made of papyrus or banana fibre as it is traditionally done in Tooro. This is both to keep the rooms cool and keep in touch with nature. There are three streams that go round the park and this brings in constant cool breeze even in the hottest of months.
Breakfast by the Lakeside
Before taking a hike to the Top of the World, our breakfast was served just by the lakeside. I was to be joined by an American couple and their two guides and we were all overwhelmed by this heavenly offer. There is no such comparable beauty as the sun rising, the golden rays kissing the lake and you partake your warm breakfast. A fisherman or two from the community glide by the lakeshore with their morning catch. It is so surreal.
Breakfast done. James, my guide and I took to our mountain bikes and off we rode to the Top of the world through the community paths. Here, three lakes; Nyamirima (indeed just like darkness is very hidden and only peeping from the forest cover), Nyinabuliitwa and Nyabikere  lie just below invitingly as the forested Kibaale National Park; famous for the various privates such as chimps, monkeys and baboons beckons.
It must have been at this point that the Batooro of yesteryears stood at and declared Tooro Kokasemera" meaning; "Tooro, you were so amazingly and beautifully crafted
Do you have a story in your community or an opinion to share with us: Email us at editorial@watchdoguganda.com