Not all the glitters is gold, is a saying that would best describe the recently held Africa Now Conference. Information reaching Watchdog Uganda indicates that all is not well at the Africa Strategic Leadership Centre offices in Kololo since the conference ended in March.
A reliable source has told us that days after the conference, all staff were unceremoniously laid off in a notice pinned at the centre's entrance.
The notice, according to our source asked staff 'to remain at home'.  Also, their emoluments agreed upon prior to the conference have not been paid.
"What is most intriguing is that prior and during the conference all seemed well. We only woke up to report to office on April 1 and the security people were telling us only the directors could access the premises," the source said, adding that there has since been no indication of whether their money would be paid or not.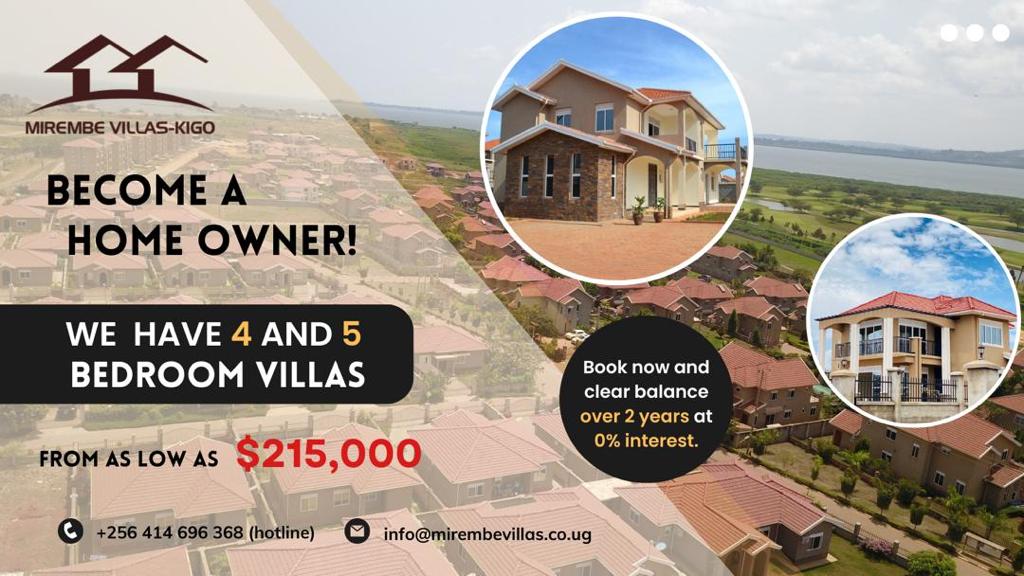 Our source, who spoke on condition of anonymity for fear of jeopardising a case they have file at the labour office in Nakawa, also said attempts to speak to ASLC chairman Robert Mwesigwa Rukaari have been futile since security protocol will not allow it.
Rukaari is also Uganda's Ambassador to Morroco.
Watchdog Uganda's investigations have also revealed that staff members are not the only ones affected.
To accord the Africa Now conference the glamour and pomp it achieved, organisers procured the services of all major media houses in the country.
Cheques were issued with a promise that once money from sponsors came through, they would be honoured. However months after the cheques bounced, we have learnt that media houses have instituted legal measures to recover money from ASLC.
Prior to the conference, telecom giants MTN Uganda held a press conference at which they handed Shs500 million to the organisers of the Africa Now conference.
Watchdog Uganda has also learnt that State House sponsored the venue and meals at the conference. There were also other sponsors such as banks and other institutions.
It, however remains unclear what happened to all the money.
Our source however, reveals that days to the conference, there were internal squabbles over sponsors' money with directors accusing each other of squandering.
"We were once called into a meeting by one of the directors and he accused staff of leaking information that the chairman was taking out money from the conference," the source said.
But one of the centre's co-directors, when contacted acknowledged that every company or organisation has its challenges.
More details to follow.
Do you have a story in your community or an opinion to share with us: Email us at editorial@watchdoguganda.com