As we wind up 2018, tourism stakeholders, media and general public randomly ranked their influencers and trailblazers in the sector.
20: Saleh Naminya
The MD Casa Lodges Ltd is a motivational speaker who has mastered the art of mentorship from his godfather Amos Wekesa.  His influence on Mbale's tourism is remarkable.
19: James Musinguzi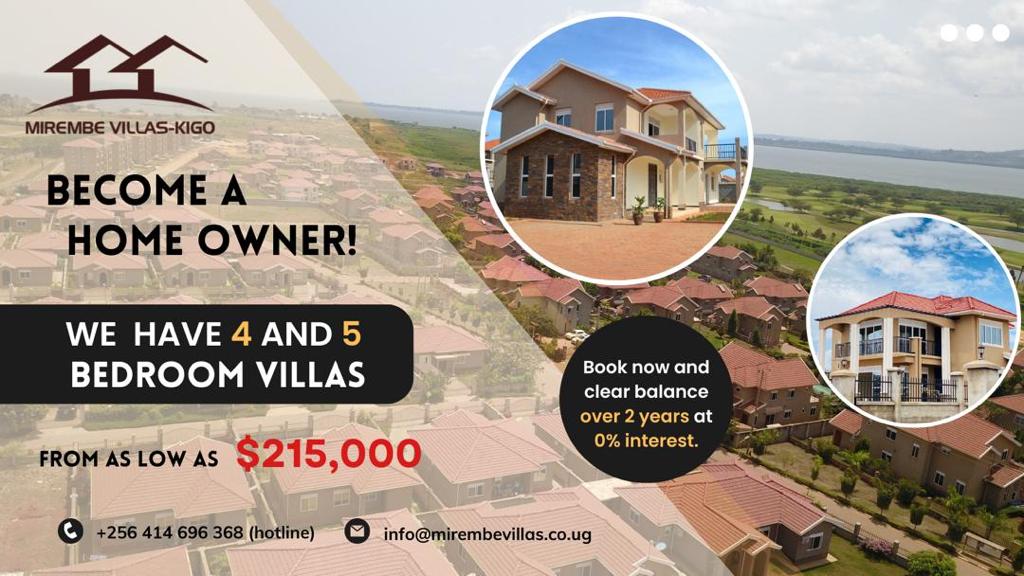 From education officer in 2006, manager in charge of environment conservation education, and now Entebbe zoo's executive director, a post he has held since 2010, Musinguzi has an exciting vision for the Uganda Wildlife Education Centre which has mentored youngsters in conservation, and played host to many events in Entebbe.
18: Wilber Ahebwa
The Academic at Musketeer University is credited for tourism consultancy.  He has developed strategic plans and facilitated most tourism workshops this year.
17:  Herbert Byaruhanga
In the promotion of birding tourism, Herbert can't be written off this year.  He organised the second edition of the Africa Birding Expo and spearheaded efforts of training women birders.
16: Spacy Kawa Oreste
Her online marketing has made Marasa Lodges easy to access.  She has influenced most of her online friends to fall in love with domestic tourism.
15: Geoffrey Baluku
The Arsenal fan is a tourism free-thinker.  He has been evaluative of tourism developments such as merging of institutions. He is readily available in case of any regional tourism related matter.
ALSO READ: Wekesa schools Uganda Tourism Board on how to market Uganda
14: Jean Byamugisha
Her role as Executive Director Uganda Hotel Owners Association has landed her as a force to reckon with in tourism, and won her a global titan award. She has been a motivational speaker on many hospitality forums in institutions of learning.
13: James Mwere
He is a front runner of local tourism. He has promoted domestic travel in motorsports and he has been pivotal in Busoga tourism events calendar
12: Jonathan Benaiah
The travel blogger and blogger has made his mark on domestic youth travel.  He has opted to use his social media to showcase the beauty of Uganda through photography.
11: Arshley Brian
Brian rose to fame this year when he emerged second among 78 participating countries at the Global Youth Birding Contest in Singapore. He is poised to be the future of birding tourism by his club members
10:  Rashid Kiyimba
His investment and innovations have breathed new life into Kalangala tourism. Most visitors and travel stakeholders to Ssese Island appreciate the services at Brovads Sands Lodge.
9: John Ssempebwa
He has opened the public's eyes to a newer museum experience. His latest addition of Ssemagulu has redefined visits to the museums.
8: Ivan Batuma
The Kigezi Tourism Cluster Chairperson has been instrumental in advocating for improvement of tourism roads in the region.  Bunyonyi's tourism is incomplete without Ivan Batuma.
7: Eric Ntalo
Besides his weekly tourism features in the Daily Monitor, Eric has created and maintained a favorable public image for not only the chimps and Ngamba Island, but Uganda's tourism.  His influential media relations, and ability to keep the apes hot and relevant says a lot about his PR magnitude.
6: Johnnie Kamugisha
His media engagements on bird tourism and conservation has won him admiration. As Chairperson of Uganda tour guides, he has been a positive influence to many.
ALSO READ: Uganda makes top 19 destinations to visit before you die
5: Ben Ntale 
The tour operator has gained popularity as a social media critic of tourism policies.  Some tourism stakeholders think he is about harsh since he is a leader. However, majority prefer his blunt side.
4: Stephen Assimwe
There is no tourism development in 2018 without his mark.  The UTB CEO has been in control of tourism promotions and marketing.
3: Lilly Ajarova
From the Ngamba@20 anniversary, to the first ever World Chimpanzee Day, Lilly has been in the press for the right reasons.  Her Chimpanzee conservation efforts on Ngamba and in Bunyoro have made her a potent icon of Women in Conservation and Tourism.
2: Gladys Kalema
The first Ugandan to win the prestigious Sierra Club's EarthCare award has gained global acknowledgement for creating a relationship between communities and Mt. Gorillas.
1: Amos Wekesa
The self-made tourism investor has influenced, shaped and promoted tourism effectively. He continues to command attention and respect from the general public. Uganda's tourism 2018 is incomplete without Amos Wekesa who has confidently criticised service delivery at Entebbe Airport and UTB capacity on his social media platforms.
Do you have a story in your community or an opinion to share with us: Email us at editorial@watchdoguganda.com