By Mike Ssegawa
The Rolex Festival is back. It will be on August 20 at the Uganda Museum. And, there is one man who can make you fall in love with the rolex, for what the delicacy has made for him and his bank account.
The Ugandan 'rolex' delicacy has made Denmark based Ugandan, Silvester Bbaale, a better off young man, and on his way to be one of the next Ugandan millionaires in the diaspora.
Bbaale has already claimed his spot in the Danish society as the rolex maker – and was last year crowned Best Street Food Vendor in Copenhagen, the capital of Denmark. The rolex king, Bbaale, is recognisable on the streets and he tells me in our conversation in Kampala this week, he is preaching to whoever gives him ears that the rolex is a Ugandan delicacy, not as it is generalised to sound like any other African food.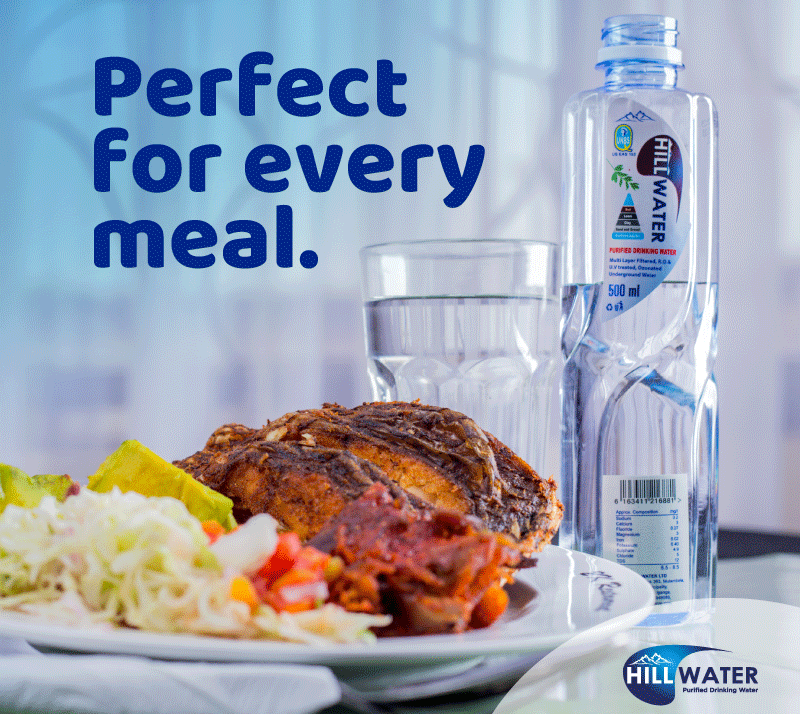 By the time Bbaale was making his name in Denmark, back home state minister for Tourism Geoffrey Kiwanda was being mocked by naysayers for promoting the rolex as a Ugandan cuisine. Rolex simply made from chapati, eggroll, and a couple of other things depending on the taste of the eater. Bbaale says he makes four rolex varieties.
The 28 year old who is in Kampala for holiday, came around with a camera crew to capture new things in the country. He told me at Lugogo bypass based Lugogo house, the home of Uganda Tourism Board, that Dens were asking him about how the rolex was being made back home and he has come with camera people to capture all that.
"They are in love with the rolex. My business has grown from a bike to three restaurants and a truck in just three years," Bbaale tells me.
In 2014, Bbaale was just a street vendor. He had been a student of music in Copenhagen, where he graduated with a bachelors in music. Whereas music is his profession, he is not known for music yet – but the rolex delicacy.
What gave Bbaale the platform was when he participated in the Street Food Festival, Copenhagen last year. Participants went wild with the rolex.
For a young man who had spent the most part of the year riding a bicycle as he sold rolex, Dens welcomed his food menu with open hands.
Now, the rolex, a fast food, is giving Uganda an identity in Europe's food market.
Bbaale is just 28 years, and he is making more things happen in Denmark. He now only won Best Street Food at the Street food festival in Copenhagen, but he has introduced sugarcane juice on the streets too.
"Sugarcane juice is also flying off the shelf big time," he says, revealing that he has been contacted by the biggest ram maker in northern Uganda, to buy sugarcane juice from him. Right now, he imports about four tones of sugarcane from Uganda, to make this juice which has captured the imagination of Danes. Bbaale says soon he wants to be importing from Uganda about 2,000 tonnes.
In a move that would benefit farmers of Kamuli, Bbaale has made partnerships with local farmers to supply him with sugarcane, which will be exported to Denmark, to enable him extract the juice to meet the market demands of the ram maker.
This is Bbaale who before 2014, he had almost nothing on his name.
"The rolex has opened my doors," he adds, explaining that he has now employs about 30 people in his three restaurants in three biggest cities in Denmark, to run his franchise. The cities are Aarhus, and Aalborg.
"I have trained them and they can run the business without me."
Bbaale says he imports some ingredients from Uganda, which others are available on the supermarket shelves in Denmark.
Bbaale hopes he might return home to start a center to teach creative arts, which he learned at the university. He has bought land in Gayaza where he wants Ugandan youth and children to learn music, play instruments, dance, learn painting, etc, under his company he calls UGood.
Bbaale says the Rolex Festival in Kampala organised by Enid Mirembe is doing a lot for the Rolex to give it publicity and recognition on the international scene.
He says Japanese have their sushi, Italians have their spaghetti, and Ugandans have their rolex.
Do you have a story in your community or an opinion to share with us: Email us at editorial@watchdoguganda.com