By Mike Ssegawa
Every adult Ugandan needs a meaningful job to make individuals dreams come true and the absence of one, creates barriers for many aspirations including those of dependents.
It is for that reason hundreds of young Ugandan leave their motherland to seek greener pastures abroad, including war zones like Iraq and Afghanistan that they end up losing their lives or their dreams turn into nightmares as what they expected turn out to be the opposite.
Whereas some companies have built flourishing companies from exporting human labour to Arab countries, the lives of the people they take to those countries has been ruined in some instances.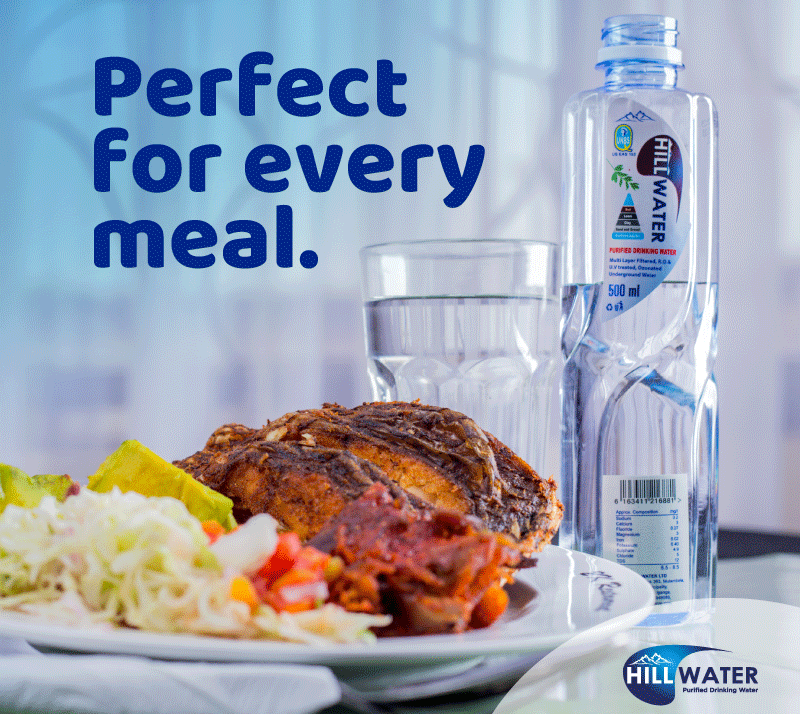 Yet, some have no way of returning as their travel documents are usually taken away from them, giving credence to allegations of trafficking and slave trade, while others, are paid half of the what they were promised before signing up to work in the rough Arab world.
Yet, they are not expected to complain, as the moment they utter a word, they are immediately deported in punishment or to threaten into silence the ones that are left to stay.
We have been writing about stories of Ugandans serving diligently as guards in Iraq and Afghanistan.
We have told you about maids that have died in United Arab Emirates at the hands of their masters. You have heard about stories of young women used as sex slaves in Dubai.
Today, we would like to tell you about the story of a 34-year-old father of four children who was shot dead by Taliban militants in Kabul, Afghanistan, due to negligence of his employers.
All the people who know about the death of Edward Ngorogoza Muramuzi, say, he would never have died had his employers been responsible enough to mind the safety of their workers. However his death was a wakeup call to the risks and suffering Ugandans who work in Afghanistan go through.
On the unfortunate day of December 14, 2016, a Taliban terrorist pumped into Edward Muramuzi's body seven bullets at Kabul Airport. Muramuzi was on his way to Uganda after he fell out with his bosses who were not willing to met their contractual obligations. Whereas the old boy of Mbarara College was entitled to fly from his place of work at Bagram Airfield to Kabul, he was taken by road where chances of dying in ambush or from snipers are as high as seeing the sun rise of the rocky and dusty country.
Talibans are the terrorists group the Afghan government and their US allies have been battling since the September 11 twin tower attacks in New York city. US President then George W Bush Jr announced war on terror which changed the world order, and this war that spread from Afghanistan, Iraq, Libya and later Syria, has created the biggest base in the Middle East called Bagram Airfield where actually Muramuzi was working as a security guard by the time of his death.
It is worth to note that Muramuzi was not killed at his work station. His bosses might shy away from explaining why Muramuzi was killed in Kabul. What was he doing there? Our quest like we told you led us to the truth of the matter that he was being transported back home after disagreements with his employers. Whereas he was supposed to be returned home, when he was shot in an open space outside the airport that Talibans keep monitoring to inflict casualties on collaborators of Americans and the sitting Afghan government, his body was returned to Bagram where he was even prayed for in the Warrior Chapel on December 27, 2016.
This particular part of the airport should not be used as it is under surveillance from the terrorists.
In the contracts of guards like Muramuzi, they should be flown from Bagram to Kabul before they are put on flights to their respective countries if there is a need.
Unfortunately, Muramuzi was exposed to the insecurity of Kabul and his family has never been duly compensated.
How Muramuzi found himself in Kabul
Before he met his death, Edward R Muramuzi, working in the Alpha sector at the Bagram airfield, Afghanistan, had developed work related disagreements with his bosses.
Guards like Muramuzi at the Bagram airfield are hired by companies cleared by the US Department of Defense and they are given strict terms on which they should operate. Unfortunately, for profit reasons, some of these companies change these terms to suit their interests. At this airfield, the company charged with this guarding service is Reed International Inc and it was the employer of Muramuzi. And these companies should follow labour laws of the American Federal Government.
When this kind of work became a profitable in early 2000s, majority of guards were headed to Iraq and they made a lot of money that they become the envy of their neighbourhood when they eventually returned. Guards who were paid in the excess of $1500, returned home and built homes, started businesses and this attracted others to follow them. With time money reduced until working for $900 was seen as good enough but most likely given the fact that unemployment is so high in Uganda, many young people are willing to work for any fee.
Actually, whereas Americans spend as good as $4000 on each guard and with other deductions such as accommodation, food, utilities etc, and the guard should not take home less than $900.
Reed International Inc, managed by South Africans, has companies such as Saracen in Uganda that coordinate on the ground recruitment of guards in their home countries on their behalf. As young men are recruited they are promised not less than $800 however when they reached Afghanistan, they were offered $450 in a new contract.
It is such injustice that made Muramuzi an exception in his group. While many Ugandans were willing to sign documents that had changed terms from the papers they had signed before, Muramuzi who had previously worked in Iraq insisted that his earlier contract stood as he had used it for only five months and didn't want to be cheated in the new contract. And since he was seen as a bad influence on the group, he was showed the exit door (for guards working with Reed international, it is illegal to read even this article, or else, one would be fired for reading this article, and we shall tell you about this in subsequent articles).
And the company, Reed International Inc, didn't see the need to fly this rebellious man to Kabul, save for putting him on the vehicle and pass him on a route they know was risk to anyone seen as an American collaborator.
So as Muramuzi reached Kabul airport, a Taliban fired seven times in his chest, and he breathed his last.
Back home, Muramuzi's wife got wind of the death of her husband through unofficial channels. She ran to Saracen offices who she knew had recruited her husband.
Our sources say Saracen denied having Muramuzi on their roll call. Or even having information of his whereabouts.
It is understandable why Saracen denied knowledge of this guard, who was however awarded posthumously with the certificate of outstanding service in defense of Bagram airfield. What Watchdog however has established is that whereas Muramuzi had a valid visa to Afghanistan, and was actually working in Bagram, his official documents show he was working in Baghdad, Iraq. So the American government could not compensate his family for that terrible loss because he died from a wrong place outside his area of operation.
We understand that most guards in Afghanistan should actually be working in Iraq as per their documentation, which again points to the allegation of human trafficking going on Afghanistan.
Muramuzi's body was finally returned to Uganda, and interred at his ancestral home in Rwakahuka Cell Bushenyi. At his burial, his relatives tasked Saracen to explain circumstances of their son's death, and they could not. Some of Muramuzi's colleagues were present at his burial. Some could not hide the whole truth from relatives. The aftermath of Muramuzi's death left over 30 colleagues jobless as they demanded for his justice, but again, Reed responded with highhandedness by sending them packing instead of addressing the concerns of their workers. Muramuzi's children, wife and relatives, therefore, will never get a just condolence from the employers of their loved one.
Who was Muramuzi?
Edward N Muramuzi was born on June 15 1982 in Ntungamo parish in Bushenyi District. He was raised in Rwakahuka cell. However, he relocated to Kifumbira zone in Kamwokya suburb of Kampala city as he turned into a man. In August 2010, Muramuzi went to Iraq to work as a security guard for SOC LLC at Camp Taji in Baghdad where he was one of the many Ugandans providing security services for critical infrastructure run by American troops. It is here that Muramuzi distinguished himself, earning six certificates of services from his employers for exceptional and exemplary service. His bosses say he had special security skills in guarding and observation techniques as well as vigilance.
In December 2011, he returned to Kampala and set up a transport and delivery business. However, four years later, the allure of earning in dollars he went for another gig, this time round in Afghanistan. He was deployed at Bagram airfield to protect the airfield from forces protection threats.
Muramuzi is survived by four children, wife, a sister and mother. Whereas we might pray that Edward Ngorogoza Muramuzi's soul may rest in peace, however the fact that his service to Reed International turned out a loss and uncompensated, to benefit his family and other loved like he had envisioned as he returned to offer his guarding services, makes his life to have passed in vain.
Do you have a story in your community or an opinion to share with us: Email us at editorial@watchdoguganda.com