Uganda Registration Services Bureau (URSB) which is Uganda's National Intellectual Property (IP) office joins the rest of the world to celebrate the World Intellectual Property Day.
This annual event is an opportunity to learn about the role that IP rights play in encouraging innovation and creativity. The theme of this year's celebration Intellectual Property & SMEs; Taking your ideas to market highlights the importance of intangible assets to small & medium enterprises (SMEs) and the value of IP in supporting SMEs to grow exploit their potential.
Small & Medium Enterprises account for over 90% of all companies worldwide and 70% of global employment, a reason to celebrate their enormous contribution to national growth and improvement in the socio-economic stature of Uganda. During this year's celebrations, URSB lined up two panel discussions, the first included representatives of the business community who shared their how they leveraged their IP Rights to market their businesses; the second discussion will focus on the various corporate rescue methods available to support ailing businesses under insolvency.
Speaking at the IP Day celebrations, the Registrar General Mercy Kainobwisho said URSB's focus had shifted to not only creation of enterprises, but also the ability of these enterprises to survive and thrive. 'It is no secret that Uganda is a very entrepreneurial country, so much so that a 2014 report by Global Entrepreneurship Monitor (GEM) ranked Uganda as the most entrepreneurial country in the world.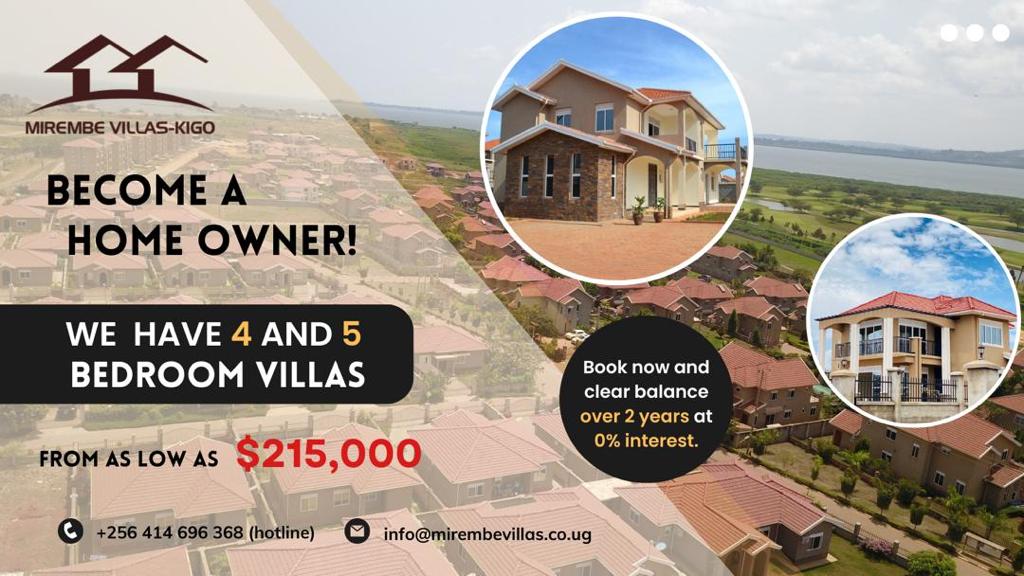 The same report indicated that less than 50% of those enterprises made it to the end of their second year' Kainobwisho said. 'URSB is at the forefront of streamlining of the business registration process and in the continual development of intellectual property system, a system which offers every business the opportunity to stand out' she added.
The URSB Board Chair, Ambassador Francis Butagira in his remarks said SMEs were the bedrock of Uganda's economy and thus needed a platform to turn their ideas into business opportunities and generate value.
'As we commemorate this world IP day, we hope this will serve as a platform to further the discussion on how intellectual property can provide first a lifeline, boost growth to our enterprises to survive and thrive during and beyond the pandemic and how through IP, value can be added to our businesses and most key to our consumers' Butagira asserted
World IP Day is celebrated all over the globe in the form of panel discussions, Radio and TV sensitization, expos, and educational outreach for students of all ages. URSB's panel of experts offered practical information on the best ways SMEs can use ideas to grow their markets especially during this COVID-19 pandemic period. The panelists included Tony Otoa, the Entreprise Development Head at Stanbic Business Incubator, John Walugembe, Executive Director of Small & Medium Enterprises Federation-Uganda, Business woman Dorothy Kimuli, Kampala City Traders Association Chairman (KACITA), Evarist Kayondo and Connie Kekihembo, Chief Executive Officer of the Uganda Women Entrepreneurs Association Ltd (UWEAL).
To further support small businesses with creative ideas on how to turn around their businesses in circumstances of misfortune, URSB has organized a conference to discuss the broad range of insolvency issues, offer practical experience and perspectives from diverse legal systems and traditions as well as explore ethical standards of Insolvency Practitioners. Insight will also be given on the history, development and foundation of good insolvency and intellectual property laws, concepts in international insolvency law and international initiatives aimed at developing a more harmonized insolvency system. The Prime Minister, Hon. Dr. Ruhakana Rugunda will preside over the official opening of the conference on Tuesday, 27th April starting at 09:00am.
Do you have a story in your community or an opinion to share with us: Email us at editorial@watchdoguganda.com