In Uganda, the demand for ICT learning has been tremendous. Eighty-seven percent of secondary schools are interested in investing in computer labs but lack funds to buy costly standalone computer systems or keep up with ongoing operation maintenance and service costs.
A survey carried out by Uganda Communications Commission (UCC) earlier this year reveals that there is only one computer for every 15 computer studies students (and 71% of schools surveyed were government-sponsored schools).
Many schools lack electricity and are intimidated by the cost of investing in solar power systems and the expensive standalone computer solutions that would rapidly drain their limited power sources. Those who do have computer labs are unable to use them effectively as a result of high electric/fuel bills.
Financial constraints are only one of the hurdles on the road to integrating ICT in schools; theft is also a major concern. Computer labs are targeted by burglars, making some schools justifiably skeptical about buying into standalone systems. There's also a steep learning curve and a strong belief that computers require highly skilled personnel to operate them, yet the number of teachers trained to teach ICT is insufficient to meet the demand. The same UCC survey revealed that only 5,288 of 18,693 teachers are computer literate. Many school administrators and parents fear that without proper supervision and guidance students will be exposed to undesirable or inappropriate content. The general perception is that it's laborious and expensive to effectively control a computer lab of multiple users.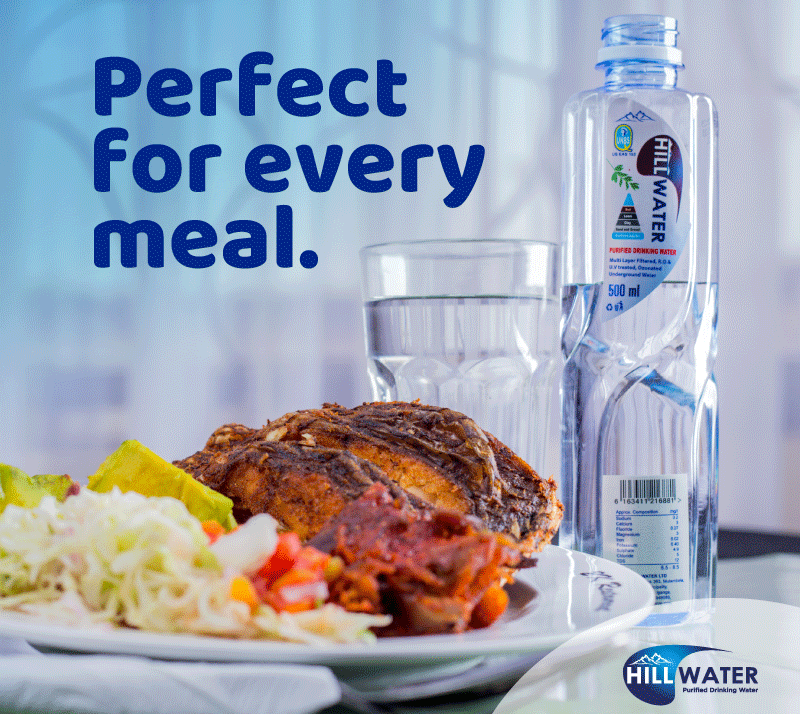 For all of these reasons and more, access to innovative, cost-effective computer systems can seem far off for the vast majority of secondary schools in Uganda.
The MultiPoint Solution
Computer Works Uganda (Computer Works, or CWU) was kick-started in 2008 to alleviate such challenges and encourage access to innovative, cost-effective computer systems.
In October 2010, CWU partnered with Microsoft as "Microsoft Authorized Education Resellers" and GreenBridge, a US based company passionate about technology in education. This partnership has allowed the CWU team to introduce and prove the many benefits of Windows MultiPoint Server (WMS) software. As a result CWU has become the only trusted and recommended company to deploy the solution in schools in the country and to train other companies throughout East Africa on the benefits, installation and operations of WMS.
CWU calculates that WMS' built-in system support features and power efficiencies cut almost 90% of hardware, software and maintenance costs. The software an ideal solution for schools, libraries, small non-profit offices and computer labs that are on limited budgets and looking to maximize technology investments at reduced cost, while maintaining a high level of supervision and control over students or employees.
"Most students come from ultra-impoverished families where a meal a day is a luxury and technology is only a dream," says John Kyakuwa, Executive Director of CWU. "With Windows MultiPoint Server, parents, school owners and head-teachers surely can afford to buy, manage and maintain technology systems without fail."
The WMS system offers a way to tap into the unused processing power of a single host PC to give multiple users their own unique computing experience. Students have their own virtual desktops and can work independently, save and share desktops, files and videos, customize individual settings, and log in at any station with his/her username if required. Unlike more complicated virtualization systems, this system is intended to be a turnkey, for students to be up and running fast.
Though students now have an unprecedented level of virtual autonomy, teachers can still check in on each station and can also block access to stations with the click of a button to regain students' attention. Administrators have the power to view what users are doing, restrict access to certain websites, remotely close or open applications, send out messages to all users, or share tasks on a screen. Remote management functions also enable greater protection against thievery.
Because only one computer is needed to power a system that serves multiple users, WMS reduces energy costs and consumption and is regarded as a green IT technology. Schools and businesses report saving up to 87% in power costs. (Users can calculate costs and make cost comparisons using this CWU power consumption calculator.)
To address the gap in computer literacy and shortage in teachers, computer systems are equipped with self-learning academic software like Britannica, Microsoft Learning Essentials, Digital Library and Typing Tutor. Kyakuwa sees WMS as a powerful tool in Microsoft's suite of solutions "to enable "21st century skills-building."
The Computer Works team has done a range of WMS installations to date. Customers include the Lango College in Lira District (northern Uganda), St. Mary's Namagunga Girls School in the Mukono District, St. Charles Lwanga GTC in the Kalungu District, Bombo Secondary School in the Luwero District, City Parents, Connecting Borders Foundation (US based NGO), Buddo Christian Secondary School and many others. The team has also provided installation and technical training for Gira ICT projects in Rwanda and the St. Mark Institute in Kenya.
CWU also recently partnered with local non-profit Technology and Health for All (TAHA) to maximize impact and empower community innovation. CWU objectives align with TAHA's mission to "boost ICT innovations for employment creation, poverty eradication and sustainable development by sharing learning experiences, training educators, scholars and the public."
Flashback to 2005
I first had the pleasure of meeting John Kyakuwa when I visited Kampala, Uganda back in June 2005 where he was, at the age of 16, part of the local Uganda team of the "Computers for Uganda" (CfU) program (I call him Kyakuwa, pronounced "chaquwa," to distinguish between the at least three other individuals with the name John on the local team…). At that time, CfU was a rotary-sponsored program run by Forest Ridge School of the Sacred Heart and peer schools in the Seattle, WA area. The program originally consisted of the high school students soliciting for used computer and cash donations. The computers were refurbished, educational software installed and sent to Uganda for installation in secondary schools in the Masaka area. Here the American high school students collaborated with the local team in selecting, installing and supporting computer lab installations.
The program was considered a quadruple win – for the corporate PC donors who were able to donate outdated equipment (about 3,000 PCs over the seven years the program lasted) to a great cause, for the benefiting students in secondary schools in Masaka, for the visiting students from Seattle who got the experience of a lifetime, and for the local team who gained hands-on experience with hardware and software not available elsewhere in the country.
As an extension to the CfU program, a PC refurbishing business was started in Kampala in 2007, with Kyakuwa serving as the technical lead of the operation. When the importation of used PCs was banned in Uganda in 2009 and the program came to an end, Kyakuwa started his search for affordable, energy efficient and highly manageable IT education platforms. It is encouraging to see how a student-led PC donation and refurbishing program has evolved and transformed into what it is today – a growing operation with lasting impact.
Source:http://solutionscenter.nethope.org/blog/view/still-connecting-the-classroom
Do you have a story in your community or an opinion to share with us: Email us at editorial@watchdoguganda.com