On International Women's Day in Sanga, Kiruhura district, President Yoweri Museveni told a gathering of celebrants who joined him in the cattle corridor, that the value of the Ankole long-horned cattle was going up.
The Ankole cattle, an indigenous breed with horns almost six times longer than ordinary cattle, has come into international eyes after South Africa President Cyril Ramaphosa purchasing them from Uganda and made his farm a center of world attraction.
President Museveni revealed that President Ramaphosa, had auctioned one of the 45 Ankole cattle which he had bought from him, and resold it at Shs337 million. Just one bull.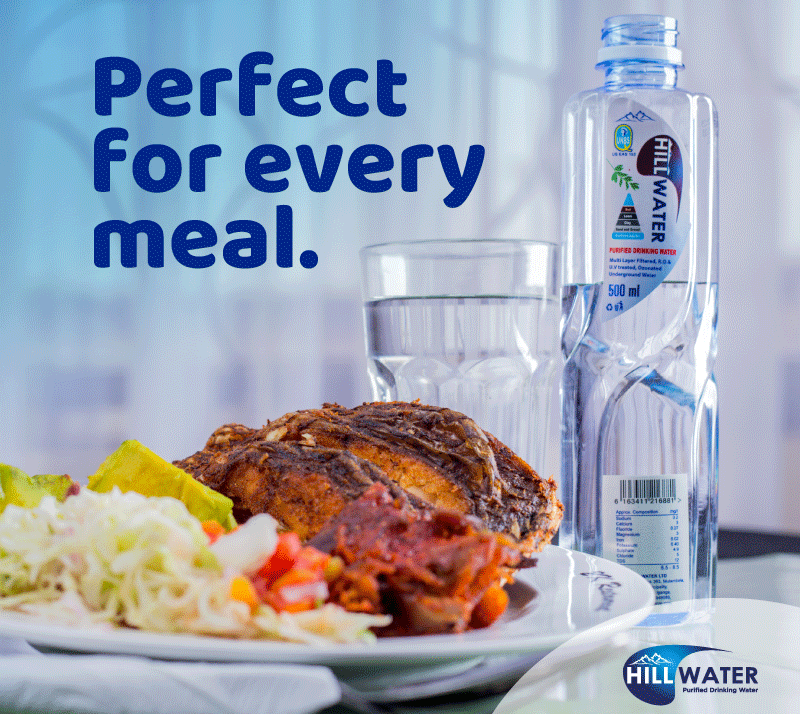 President Museveni who was preaching about leveraging agricultural prowess of Uganda, is working with National Animal Genetic Resources Center and Databank (NAGRC_DB)  to ensure improvement for this breed.
Early in March, President Museveni returned from South Africa where he met President Ramaphosa and discussed among other things Ankole cattle trade and celebrated it in a special way.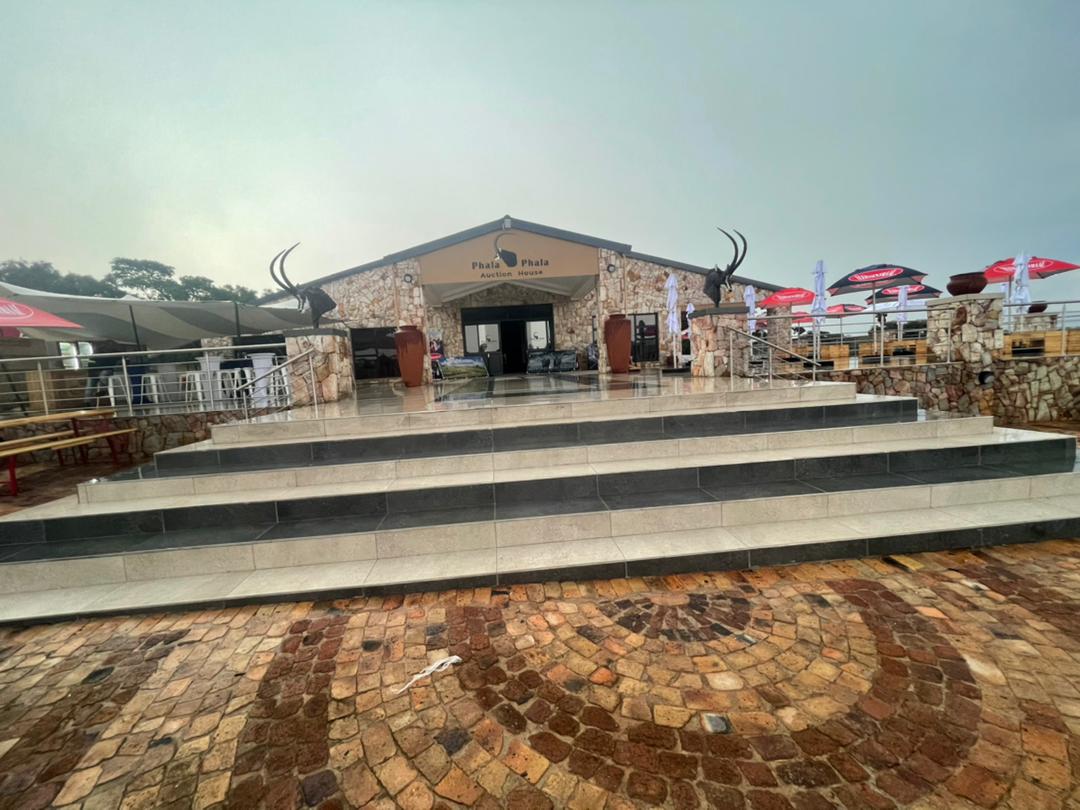 At the summit, NAGRC_DB led the technical discussions and bilateral agreement formulation, with a host of high profile people in business, academia and government.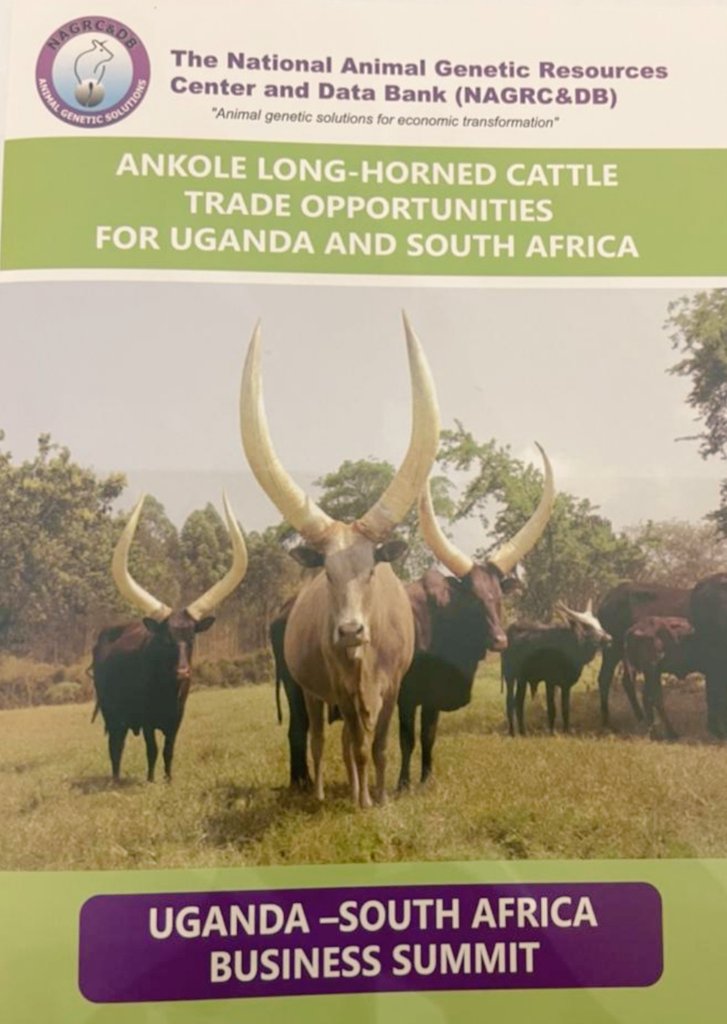 NAGRC_DB wowed South Africans attending the dinner hosted by Mr Ramaphosa at his Phala Phala Farm with an anthropological explosion of the ancient breed that is indigenous to only Uganda. The event was attended by both Presidents, Mr Museveni and Mr Ramaphosa.
Nagrc_db has of recent won President Museveni's trust, as the agency has once again focused on its mandate to spearhead animal research and innovation.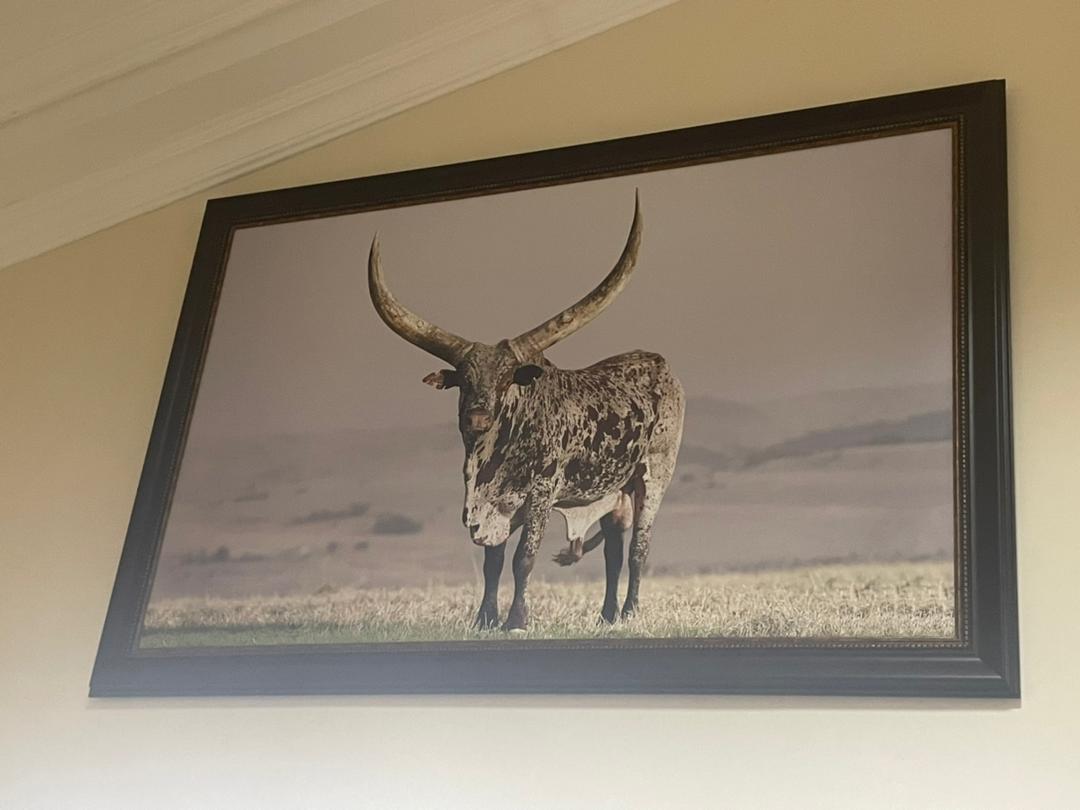 The agency was established by the Animal Breeding Act 2001 as a statutory semi-autonomous body under the Ministry of Agriculture, Animal Industry and Fisheries.
President Museven banks on Nagrc-db to spearhead a flourishing dairy sector, He told Ugandans that it is very possible to fight poverty if they get involved in lucrative commercial agriculture such as dairy farming and the four (4) acre-model farm strategy.
The President says that Uganda's dairy sector is now valued at US$3.8billion, the export portion of which brings in US$106.2million per year.
"We are aiming at 20 billion litres. You will not get out of poverty through ranching but you could get out of poverty through dairy farming," President Museveni said.
After fighting the successful war against nomadism in 1995, Gen. Museveni asserted that he then embarked on a country-wide tour lecturing Ugandans about the four (4) acre-model strategy aimed at fighting poverty and improving household incomes.
The four acre-model entails putting coffee in one acre, fruits in the second acre, pasture for zero grazing Friesian cattle in one acre and food crops in one acre (bananas, cassava, etc). In the backyard, those interested could put poultry, a piggery and those near water, would do fish farming.
"These are activities that have got a huge global market that we have long ago confirmed and have a good return per acre, per annum. With these, we cannot go wrong," the President remarked.
"The four-acre model is part of what we call intensive agriculture. It is designed to benefit the country but particularly to benefit the smallholder. There are other products that the country needs, but do not fit in intensive agriculture. They come in what is called extensive agriculture ─ getting small income per acre but doing it on a big scale. This is where maize, sugar-cane, cotton, ranching, tobacco, etc., etc., come in. While the Parish Development Model (PDM) deals with the 4-acre model, Uganda Development Bank (UDB), will handle the extensive agriculture."
President Museveni also explained that when the families get out of poverty through commercial farming, manufacturing, services, ICT ─ the four sectors ─ it is easier to address all the other marginalized groups including the women.
"Will wealthier families pay for the girl child to study or not? Show me a daughter or son of a rich family that has dropped out of school on account of not being able to pay the school costs? Families getting out of poverty is a good base for solving other problems. Yes, you may get greedy men who get "rich" and abandon their wives and children. The question is: "Are they really rich?" "Or are they just having some little money while previously, they had nothing?" Otherwise, if the families are rich, the courts of the State can even discipline irresponsible husbands to share wealth with their spouses. How will the courts force a poor husband to share poverty with his poor wife and children? Families getting out of poverty is a good first step," he said.
He also appealed to the people of the cattle corridor to stop fragmenting wealth when the head of the family dies, advising them to instead share by emigabo (shares), not physical fragmentation.
"Therefore, all Ugandans, stop excuses. It is possible to get out of poverty. The people in the cattle corridor had got out of poverty through the dairy industry guided by the NRM. They are now sliding back because of the residual cultural backwardness. We are also fighting that. You all can get out of poverty."
Do you have a story in your community or an opinion to share with us: Email us at editorial@watchdoguganda.com