The United Nations Capital Development Fund (UNCDF) and Start-Up Uganda have launched Kampala innovation week 2021 aimed at promoting young innovators and digital inclusiveness in Uganda.
The week which will run from 22nd -26th November will also be an open opportunity for Ugandan innovators to come and showcase their expertise by coming up with different digital solutions.
At the end of the week, winners will get some good amount of money and even funders. Since the challenge has come at a time when the entire globe has been affected by covid-19, this year's center of competition will base on developing digital solutions.
Speaking during the launch on Tuesday at Tirupati mazima mall Kabalagala, Richard Zulu, the Chairperson Startup Uganda and lead outbox said the innovation week is always an open opportunity to innovators where startups get connected to investors and development partners.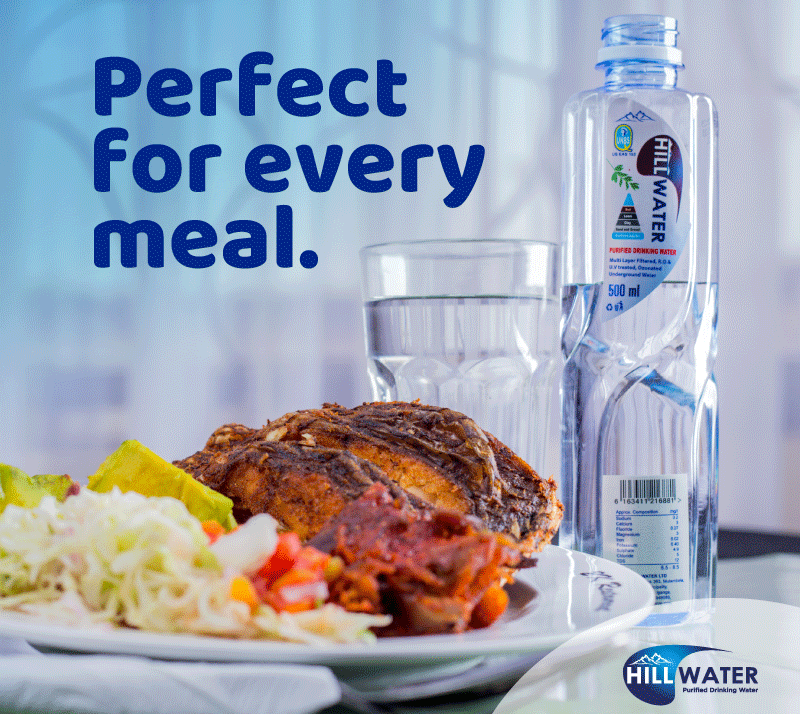 He said it is through these partnerships that over 3 million job opportunities have been created.
"As facilitators of innovation, we have learnt to adapt and we are excited to host Kampala Innovation week for yet another year. As a result of such innovation challenges, we have seen a lot of opportunities arising in terms of job creation especially to our young generation. These innovations also increase opportunities to funding," Mr Zulu  disclosed.
The Vice-Chairperson Digital Design Hub Jean K Maaki, welcomed the week as one way for the public to see the role of innovators as they come up with local solutions to the local problems and even global.
"We need to see those solutions which are being birthed in our country. Our theme this year is to enhance the power of innovation into connection for Uganda's digital transformation, job creation to work towards economic sustainability. These challenges have opened many opportunities for Uganda's ecosystem and we have seen so many innovations coming up. We need to see many jobs being created by startups in this country. This is not only for innovators but also entrepreneurs, academia."
Interested participants will have their focus on the role of innovators and entrepreneurs in achieving Uganda's development ambitions, expound on how innovation and entrepreneurship can be harnessed for job creation-
Richard Ndahiro, the Inclusive Digital economy expert from UNCDF also noted in order to bridge the huge gap regarding access to digital in Uganda such innovations challenges must take place.
"We need to tell the story of Uganda's innovation journey and I believe this is part of the Kampala Innovation Week. According to a recent report, 93 percent of the people that are not connected come from developing countries and Uganda is inclusive, so there is a huge desire of being able to connect to other communities and we can do this by going digital through innovation."
Mr Ndahiro added, "And because of hardship, this is why innovators are called upon to develop relevant solutions that are accessible by the majority with their means. This is also to get innovators who understand the local challenges and also to join them to the local markets since innovation is a key pillar. There is an urgent need for digital transformation in our country."
Bart Cornille, a Digital for Development Expert  said, "Uganda has a unique digital ecosystem in Africa that is why different partners are coming in Africa especially in Uganda and I think many people need to learn about this unique system that is why we need to participate in this innovation week."
Opolot L'akwang, the Programs Officer Kas Uganda also a new partner on board welcomed the week and said innovation is a source of long-term global economic growth and improvement in the quality of life.
"We must actively promote innovation and be open to change. The Kampala Innovation Week 2021 is an opportunity and platform to re-imagine the digital future of Uganda and its role in a globalized world. We are looking to nurture these brilliant and groundbreaking ideas."
Meanwhile, participants will be showcasing their digital innovations and they will be nominated under various categories which include Start-up of the year in; Education, Agriculture, Health, Technology, Communication and many others.
Do you have a story in your community or an opinion to share with us: Email us at editorial@watchdoguganda.com