About 10 years ago, Irene Chemutai was like any other ordinary peasant farmer in Cheminy village, Kwosir sub-county, Kween District.
Then, the mother of 13 children was struggling to raise her 10 girls and three boys on proceeds from wheat and maize that she grew in her backyard.
"It was tough times then. We could barely make ends meet," she says through a translator on the edge of her three-acre barley and Irish potatoes farm on the lush, rolling hills of the village in Eastern Uganda, almost 400 kilometres from Uganda's capital Kampala.
"Now I can never go a day hungry and I have taken most of my children to school," she says, her 15-year-old son on a short break from school, standing beside her.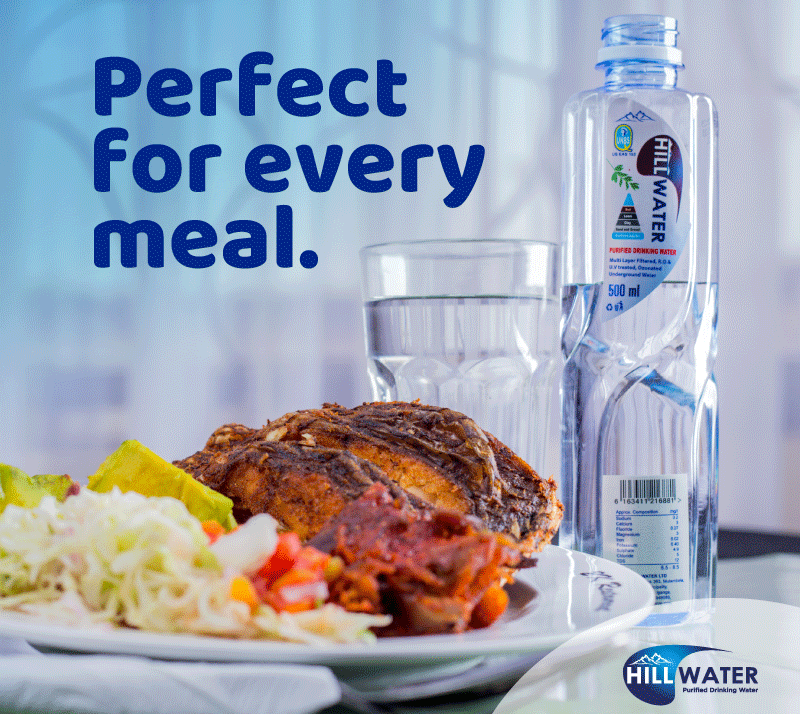 Chemutai is one of the 450 farmers in Kwosir Sub County alone that have embraced barley farming in partnership with Nile Breweries Limited (NBL) to create market for farmers' produce and increase food security.
According to Ivan Ndiwa, the NBL extension officer of Kwosir, barley is a relatively new crop which is now grown by almost every household in Kapachorwa, Bukwo and Kween districts.
Introduced just 15 years ago, barley – a major ingredient used to make beer- takes four months to mature.
"Barley is referred to as the 'semester crop' because parents are able to pay tuition for their university going students at the start of each semester. Planting is usually done April and August while harvesting is carried out in July and December, referred to as seasons A and B," Ndiwa says.
The beer company works with about 17,000 barley farmers in Sebei and Kigezi regions as well as several others in Busoga and Teso who grow white sorghum, maize and cassava.
Under the arrangement, NBL supplies farmers with certified seeds at a subsidized price of Shs1,000 per kilogramme.
According to Geofrey Ojara, the NBL agriculturalist team leader, Eastern region, the beer firm then tops up Shs5,000 for each kilo bought.
"At the beginning of each season, we mobilise farmers to buy seeds at the various localized buying points that we have brought nearer to them," he says.
These are the same points at which Chemutai, together will colleagues will take their July harvest to be bought by NBL at prices fairly better than that offered by the competition.
Last December, Chemutai says she harvested about 1.5 tonnes (1,500 kilogrames) of barley from her piece of land.
Each kilogramme of grain, Ojara says is bought at Shs1,525 which is paid in cash after certain quality tests are carried out. These include among others the germination capacity and moisture content of the grains which should be below 20 per cent.
This means Chemutai was paid about Shs2,287,500 for her Season B harvest.
"In Sebei region alone, we paid rural farmers Shs9.9b for about 6.5million kilogrammes of barley in the last harvest," Ojara says.
The money and yields could even be bigger had it not been for land fragmentation which makes it hard for most farmers to own more than one acre.
"Most farmers are small scale and truthfully, yield per unit area will greatly be increased if they (farmers) can jointly til their pieces of land," Ojara adds.
NBL does not stop at just selling seeds and buying harvest.
In 2018, Nile Breweries partnered with BanQu to extend this technology to its Barley farmers in Sebei region as a way to empower farmers financially by ensuring that they have a record of their transactions with the company so that it can act as security to financial institutions.
"Also since 2018 we have trained farmers on how to grow barley, spray and harvest it. This has improved their yields and quality. Most, like Chemutai have all embraced modern farming," Ojara added.
Best farmers have also been recognised and rewarded with spray pumps, overalls, gumboots and seed.
Onapito Ekomoloit, Legal & Corporate Affairs director NBL believes the partnership is very important because farmers are getting better at their activity and are also making money.
"Our Smart Agriculture project enables us show who the farmers are as we have record and also prove that they are indeed making money," he said ahead of a Farmers Day outing in Bukwo district last month, a statement Chemutai says best describes their current status.
"This programme is godsend and we shall forever be grateful for the support rendered by NBL," she says before heading to a farmers meeting organised by the beer company.
Do you have a story in your community or an opinion to share with us: Email us at editorial@watchdoguganda.com