The Federation of Uganda football Associations (Fufa) wants an apology from boxing federation's Moses Muhangi over statements related to a partnership with the government of Uganda and the Mengo-based sports body.
Last year, Fufa and the government of Uganda entered into a partnership where the later promised to support the federation's activities with financial support up to a tune of Shs10 billion.
But it seems the partnership did not go down well with Uganda Boxing Federation's Muhangi, who recently came out with a statement claiming that Fufa had set out to rob the government of tax payers' money.
Titled 'This issue is not a FUFA versus BOXING issue!' Muhangi lists a number of concerns in regards to government's funding of sports bodies.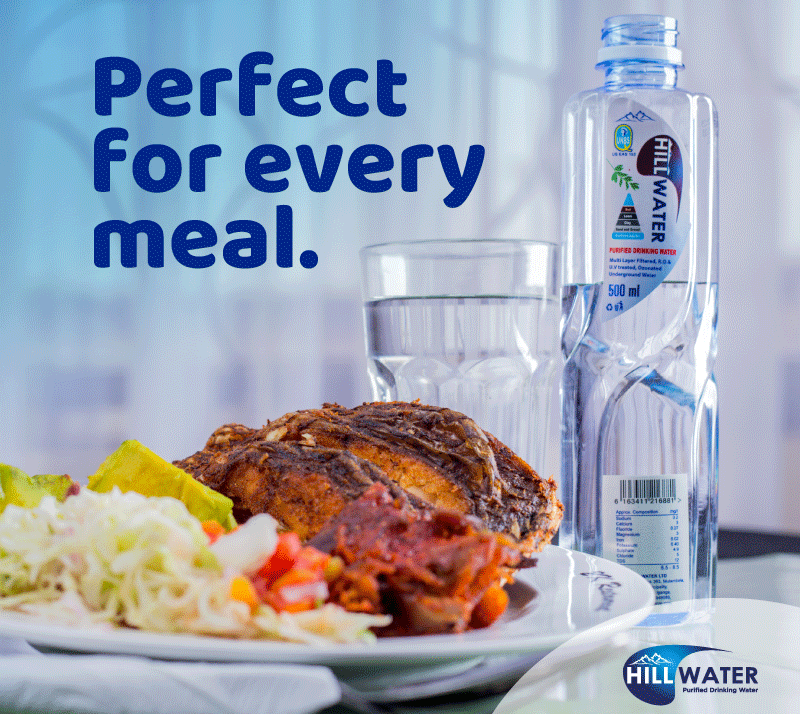 MOSES MUHANGI'S FULL STATEMENT
This issue is not a FUFA versus BOXING issue!
This is a matter of FUFA against the other Federations as far as government sports funding is concerned 
The government has approved 17.4bn to support federations in Uganda and the so called mighty FUFA wants 10bn leaving NCS with 7.4bn! Out of the remaining 7.4bn, 3bn will remain at NCS to support their administrative works and the remaining 4bn will be distributed amongst the remaining federations to support sports activities for the whole year, this is the *robbery* that am talking about!
FUFA has been the only sport that *irrespective of earning or winning nothing for Uganda since its inception as a sport*, they have the following cash cows;
Sponsorship from star times worth billions 
Sponsorship from NIC insurance worth billions
Sponsorship from airtel worth billions
Hand Outs from state house 
Government pays their coaches monthly salaries
They get grants from FIFA
Etc etc 
But still they want to *Rob* the other Federations of the only little support from tax payers money/ government money 
FUFA claims to be the most successful sport in Uganda, I wish to be reminded when has FUFA ever brought back home a trophy or medal from the so called championships they go for, while at Sanyuka tv during all the club games all we see is empty stadiums, so I ask what's this success that FUFA talks about?????
The reason the national team gets big fans is because that national matter and secondly Ugandans love to watch some of these foreign players say from Nigeria, Ghana etc etc 
FUFA has also given the president of Uganda wrong impression that once he pumps alot money in Fufa then he will get political CAPITAL from the fans of football –  this allegation is an assumption NOT a Fact! There is no guarantee that the fans in Namboole will translate into political support 
Federations like Netball are in the world cup but don't even have a training ground, Boxing has won the highest number of medals foe Uganda but we don't even have a training gym,  athletics have no training camps,  motorsport has serious fans etc etc etc 
I still and will stand by my position, and I call upon all other Federations to join this struggle to restore sanity on how government funds towards sports are distributed among the various sports federations 
*There must be clear cut criteria of how government funds support towards the federations is done*
I remain Muhangi Moses
President
Uganda boxing federation
But this did not go down with Fufa, who have come out to show their disappointment with Muhangi's statement claiming that they lack facts and are an offensive opinion to the game of football and damaging to the institution and brand of Fufa.
Fufa also claim that he (Muhangi) does not know the history of the matter.
Fufa is extremely disappointed by the lack of facts in an offensive opinion by Uganda Boxing Federation (UBF) President Mr Moses Muhangi to the game of football and the institution of FUFA. We don't take lightly casual and unfortunate phrases like those made by Mr Muhangi," reads a statement on Fufa's official website.
According to www.fufa.co.ug, the federation went ahead to clear the air on the incidences that led to the partnership which includes creating of brand equity and that using their current understanding with the central government, they are lobbying for more support of national teams and athletes for all sports disciplines.
"During that historic meeting in Rwakitura in 2018 when HE the President of the Republic of Uganda directed the funding of a few strategic disciplines in the national budget, he mentioned how his own grandchildren were now talking about the Uganda Cranes and took pictures with the players. This did not come accidentally. It is called Brand Equity created by FUFA and we believe other federations are getting there. However it was not until the qualification of the Uganda Cranes to the Africa Cup of Nations after 39 years and qualification of the She Cranes to the Netball World Cup that took the powers that are to consider funding to some federations. This is because of the brand equity that had been created by football and netball. Our engagement with Government has been about Funding of the preparations and presentation of National Representative Teams and Athletes, the Law, Infrastructure and Policies for all Sports disciplines.  These 'internal' squabbles among the sports family will only undermine such efforts. We need synergy not squabbles," the statement continued.
Fufa also went on to conclude that they demand a public apology from the president of the Uganda Boxing Federation despite private apologies given by Mr Muhangi as they seek to protect their image.
Recently, Fufa conducted a symposium which incorporated all the various sports governing federation as they tried to share with other federations their achievements over the years and how other federations can also liaison and benefit from FUFA's experiences.
Do you have a story in your community or an opinion to share with us: Email us at editorial@watchdoguganda.com