Everyone deserves to receive pay for their hard work. So the bible says and common sense dictates. No man should die a disrespetable death simply because the master he served refuses to acknowledge the general rule of humility in humanity.
My name is (Names withheld), a former Employee of Uganda Women's Efforts to Save Children (UWESO) where I worked for 19 years (1999-2018) in varying capacities. And over time, I had accumulated over 26 million shillings in unpaid salary.
I am sick and hear the Angel of death whispering to me every night to indicate that may day may arrive sooner than later.
If the time has come, I still argue that nothing is better timed by God's timing. Let his will be done.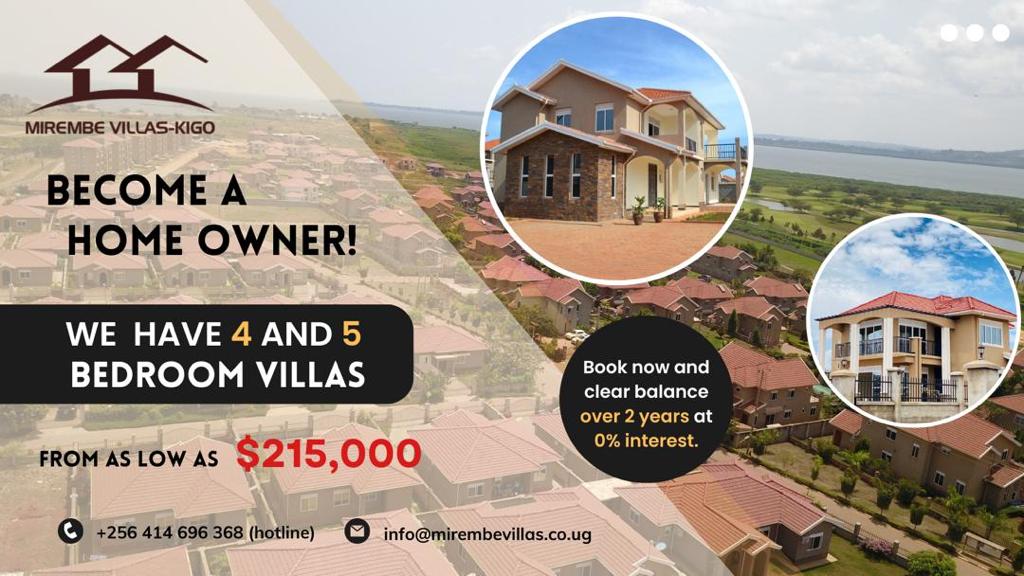 But my biggest regret is the treatment I have received from my former employers with whom I worked for 19 years. I was frustratingly forced to resign after a lot had happened which I do not want to dwell on much.
While working at Migyera UWESO Training Institute (MUTI), I was not paid between August 2015 and October 2016. My monthly pay was Ugx. 600,000, leaving arrears of Ugx. 9,000,000 (nine million shillings only).
During the period in (a) above, there were my genuine unpaid claims amounting to
Ugx. 1,800,000 (one million, eight hundred thousand), Unpaid consultancy fees for developing both Concept Note and Project Proposal to Baylor Uganda, a project which was implemented at MUTI between June and December 2019 amounting to Ugx. 6,500,000, unpaid consultancy fees for developing both two Concept notes and developing Project Proposals to Ministry of Education and Sports for UWESO to implement Skilling Uganda program at both MUTI and MCV amounting to Ugx, 9,000,000.
It is important to note that the Project Proposal indicated in (C) successfully went through and was implemented by UWESO and Baylor Uganda. Besides, this project was initially awarded to my organization but I decided to recommend it to UWESO out of good will to my former employer. And for the Skilling Uganda Project, UWESO was also awarded the project and MoU was signed in January 2020 for both UWESO Masuliita Vocational and UWESO Migyera Institutes.
Failed efforts to settle the matters amicably
Throughout this entire period, I did try to have all matters settled amicably with the office managers but in vain.
On August 2, 2016, I reported my matter to the Chairperson, Boatd of Governors-MUTI but was not handled.
On May 24, 2017, I reported to the Head of Programs who was my immediate Supervisor but there was no response either. On April 24, 2018, I again wrote to the then CEO but still did not get any assistance.
On September 17, 2018, I reported the matter to Wakiso Labour Office. A letter was written to the CEO inviting management for a mediation meeting on October 1, 2018 but UWESO did not have any representation at the meeting.
The same matter was brought to the attention of UWESO lawyers (Sekabanja &CO Advocates) represented by one Ms. Nabukalu Rita on September 18, 2018.  On February 20, 2019, she (Rita) invited me for the meeting with management at UWESO head office, I travelled all the way from Bushenyi but the meeting was not held citing another management meeting by the concerned UWESO staff.
On February 28, 2019 Rita invited me for another meeting at their Chambers. After a lengthy discussion with her, she requested for all the documentation about the matter which I referred her to my personal employee file at UWESO head office.
After some time, I kept following up the matter on emails, WhatsApp and phone calls to both UWESO management (CEO, HoP, HOO and Internal Auditor) and Rita. No response came to management but Rita later on told me that the matter was resolved and I should wait for a call from UWESO Human Resource Officer of which the call did not materialize to date.
I used every coin that was on me until I could no longer move and the matter rested there painfully.
My humble plea
The purpose of my outcry was (and still is) to interest the stakeholders in my case and sincerely beseech you to intervene in the same matter so that justice prevails to me and I get my money.
I have followed the matter for a long time through Executive Director Hon Rosemary Tumusiime as a Peoples' Representative both in Parliament of Uganda and in Community work. With her distinguishable integrity I have full confidence in her leadership that our organization (UWESO) will never be brought to disrepute.
I, as have always, still hold my former organisation in high regard and do not wish to clash or disrespect any of them because they natured me for nearly two decades.
I should have let this pass if I had any other option. The pain and anger derived from the endless disappointments have left me perennially sick. I got a stroke as a result that has subsided but left me with permanent impairment. One side of my body was paralysed due to a heart complication that emerged as a result and to date, my left eye and the lips are permanently deformed.
I can no longer work to fend for my family yet I still have school going Children who have as a result found themselves unable to go to school because of their poor father's situation.
I should have accepted defeat of I were one person who did not work when I had but 19 years of hard work and hereby am now on the verge of dying like a wild rat.
I have not got much to expect from life as a dying man but to die in dignity and be able to provide for my dear family for the time being before I finally join my ancestors.
To my Patron the First Lady, Honorable Janet Kataha Museveni in who I have great faith,  I am heartily appealing for your intervention in this matter since I take UWESO as my family because after 19 years, its unlikely that I will create another work relationship greater than I already have with UWESO.
19 years of hard work and bad people hiding in my good First Lady's name won't pay for years of sweat.
Have a story you want to be published by WATCHDOG VOICES to get justice, call 0752838110 or email andrkanda@gmail.com 
Do you have a story in your community or an opinion to share with us: Email us at editorial@watchdoguganda.com