One way to tell that you have arrived at a government of Uganda facility such as a local government district or even ministry headquarters is the sight of motor vehicles rotting away in the compound. The government seems to find it easy to procure new vehicles than maintaining and servicing their existing fleet.
Some of these vehicles such as tractors, rollers, excavators and such other equipment cost billions each to buy but even the usual ordinary standard pick-up truck is expensive. One would think that maintaining and servicing these vehicles is cheaper and indeed more prudent than to buy new ones but this is Uganda.
This could have prompted the Ministry of Finance to announce that they wouldn't be a budget for new vehicles for the next financial year. The news articles that announced this revelation didn't mention whether there will be a budget for maintenance and service!
There is perhaps nothing that public servants love than a vehicle that comes with their offices. A car is a status symbol in Uganda for many since the majority of people come from poverty-stricken families. A car announces their arrival. One with the red or even blue license plates puts them on a pedestal they couldn't probably have imagined while growing up.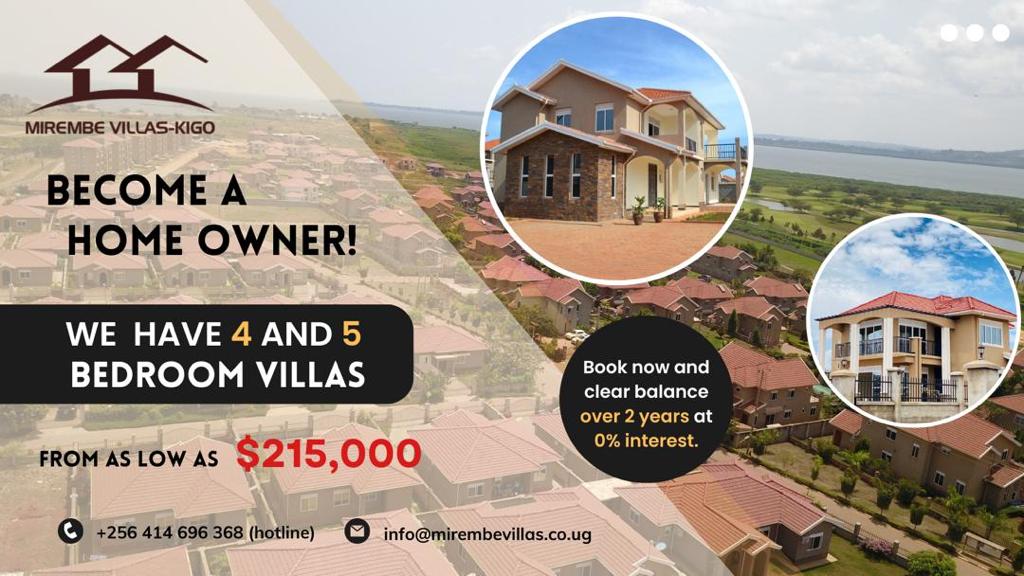 In the 1990s, a fight erupted among the highest members of the judiciary. One judge was fighting with his superior over an official car — a Mitsubishi Pajero with a turbo engine or known as an Intercooler then. One judge wondered why his car wasn't an Intercooler and created such a public circus over it.
Politicians once appointed in office, the first thing they want to know is which car has been assigned to them and if they can upgrade with the latest version. When the current cabinet was appointed, rumors surfaced that some ministers claimed their predecessors had put juju in the vehicles and therefore needed new ones!
I don't know for how long Ramathan Ggoobi, the finance permanent secretary and secretary to the treasury, will be able to withstand pressure from politicians and public servants who want to buy new vehicles. Admittedly, this isn't the first such directive government has ever issued. But I don't remember if this was ever implemented. We shall wait and see.
Though the obvious thing if the ministry of finance wants to control its expenditure is by ensuring that its motor vehicle fleet is in good working mechanical conditions. Largely, the government buys these vehicles when they are brand new and if they are serviced well, they should be able to serve beyond five years.
I was told that government also doesn't do comprehensive insurance for its fleet. This means if a car is involved in an accident, there is no compensation for it. So instead of getting insurance companies to replace the vehicle, government simply procures an new one. Buying vehicles all the time is more expensive than insuring them.
But does the government need to provide cars for all its officials? In many countries and even companies in Uganda, officers are facilitated to buy their cars. This can be done by providing interest free loans where the officer buys a car that they use for their official duties. The payment is deducted every month until the car has been paid off. The officer is then paid mileage every time they use the car. So the government wouldn't be involved in maintaining and servicing the vehicle or selling it on the cheap just because the car has done five years. The officer knowing that this is their car, they will handle it with utmost care. Many wouldn't demand for the expensive SUVs that they use today.
To make these cars cheaper, government can do a partnership with some of the vehicle manufacturers to assemble the cars in Uganda. Already, Kiira Motors has a plant nearing completion in Jinja. This would also create millions of jobs and kick off Uganda's nascent automotive industry.
Alternatively, government can do what many organizations are doing. Hiring and leasing vehicles for its officers. Many companies and development organizations don't own cars even those that are branded with their logos. They simply lease them and once they make about 150,000km on the odometer, they return them to the lessors and get new ones. This minimizes a company's capital and operational expenditures. Maintenance and service is handled by these companies, freeing the lessee from the hustle of fleet management.
Of course, there are vehicles that government may still have to buy such as police and military vehicles and ambulances. But also, it can still lease them.
The writer is a communication and visibility consultant. djjuuko@gmail.com
Do you have a story in your community or an opinion to share with us: Email us at editorial@watchdoguganda.com