It has been described as a destitute of common sense to think that an ordinary Ugandan can have the quality of health care like an America does.
Apart from blamig this on scare resources, the predatory policy makers and implementers in Uganda make it next to impossible for the citizenry to have full access to standardized health services, in the absence of oversight entities, chiefly the Media.
The Media has strategically presented itself as a liberator of ordinary Ugandas from limited or no access to standardized medical services destined for them. The role of the Media is explicit and cannot be underestimated. 
In some regions of the country, the health sector has been pushed to the brink of collapse, amid the increasingly impoverished populace, wrecked by epidemic diseases, famine and malnutrition.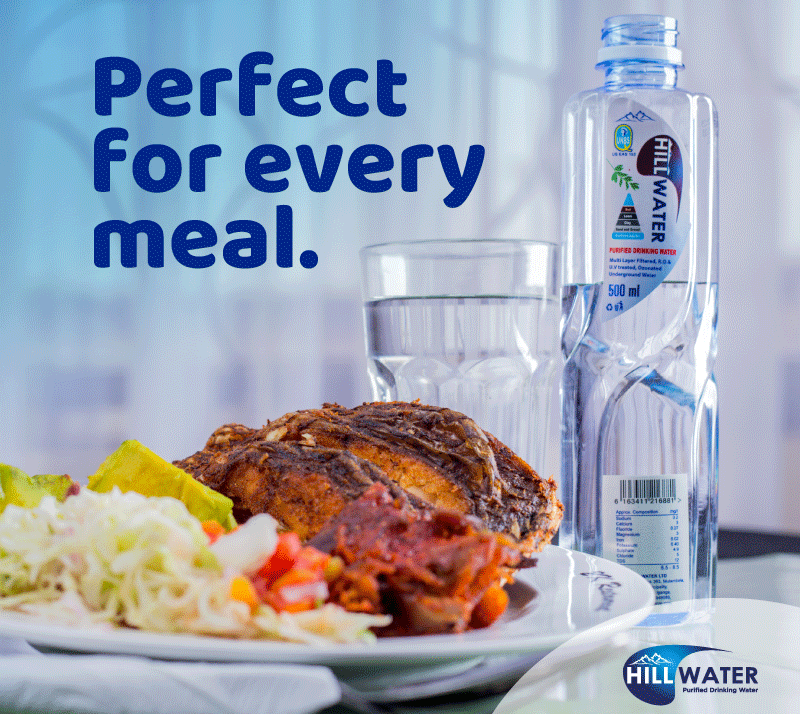 But all this is changing with unrelenting efforts by the media in fighting for access to better health services for the populace. 
They educate the masses about the quality of health care services destined for them, demand accountability for money disbursed by the Finance Ministry for health care services, and inform government about the way the health care is run, including different shifts and patterns, on top of advocating for higher work safety standards for medical personnel.
The media in Uganda has done a commendable job in fighting corruption amongst health officials, and has exposed all excesses in the health sector, which prompts immediate government action and redress. 
For instance; many hospitals and health centers in the country that were previously in a sorry state have been improved because of the tremendous role of media exposure, reducing motality rates. 
A few months after Dr. Kizza Besigye visited Abim Hospital in North Eastern Uganda in 2017, something that was widely reported by the media, the health facility went under thorough refurbishment and worn out equipment at the center were replaced with new and efficient ones. It also underwent full restocking. 
Former NBSTV journalist Solomon Sserwanja in June 2019 ran an investigative story, which implicated several unscrupulous individuals who steal government drugs in hospitals like Kirudu and traffic them to Democratic Republic of Congo (DRC). 
This answered several questions as to why government oriented health facilities are always empty of drugs, prompting health personnel to recommend treatment for patients, which must be found in private facilities. This story by the media prompted government action to curtail a ratchet of drugs theft in government hospitals. 
Other important stories have been run by the media, prompting government action to replenish the state of affairs in health centers. Stories like congestion of patients at Uganda Cancer Institute in Mulago run by the Weekly Observer in March 2021, another about dilapidated equipment at Uganda Heart Institute run by 88.8 CBS FM in June 2021. 
After each of these stories were run, government responded by undertaking appropriate measures, for instance; responding to overcrowding at Uganda Cancer Institute in Mulago, government sped up the construction of a cancer center in Northern Uganda to decentralize cancer awareness services and treatment. 
Also the Media has played a vital role in underlining the strategic importance of monitoring health officials, while at their respective work places to minimize cases of negligence and absenteeism. 
In a phone interview with Emmanuel Ainebyoona, the spokesperson for the Ministry of Health, he revealed that Media has played a key role in exposing gaps in the health sector, including several scandals which has inspired government action to ameliorate the situation.
"The media plays a big role, to create awareness about preventive efforts, accurate information to the public to make informed decisions on their health conditions, media informs the public about availability of medical services and also helps to expose scandals like the misuse of ambulances and many others" revealed Ainebyoona.
Interviewed for this publication, Dr Allan Muruta, the assistant Commissioner, National Disease Control in the Ministry of Health also added weight to Ainebyoona's assertions.
"The media greatly helps in exposing what is not going well in the health sector, cases of corruption are exposed and stamped out, demanding for accountability of public health funds, medical.facilities that need renovation," said Dr. Maruta.
Not forgetting the role played by other oversight bodies, which include regulatory agencies like Uganda National Bureau of standards (UNBS), the media plays a vital role in overseeing effective provision of health services which are safe for the longevity of human life.
Such oversight entities also use the media to demonstrably push for the welfare of health workers, ensure these professionals live in a conducive environment for them to operate, while subjecting them to exercise their medical ethics.
In an interview with Dr. Joy Mirembe a senior neurologist at Mulago National Refferal Hospital, she remarked that Media aids in swift transmission of messages the medical fraternity would want the public to know, which in turn leads to effective redress of health challenges affecting the population. 
"Our efforts in creating awareness about cure and preventive measures against dengrerous diseases is greatly aided by the media. Without the media, information about our services would stay in the dark," said Dr. Mirembe. 
Without the media, the worse would drift to worst in Uganda's beligueared health sector. A clear and indepth analysis of how this vital sector is run paints a dark picture to the way policy makers and enforcers go about their activities. 
The mess begins with policy makers who have for years faced a crisis of prioritization. They apportion significant little amounts of money to the health sector, and much is spent on the would be non priority issues like trips for government officials abroad. 
The government of Uganda has incessantly apportioned less than 15% of the national budget funds to the health sector, contrary to the 2001 Abuja declaration, in which states including Uganda pledged to spend that percentage or more of their national budgets on health care.
Worse still, the little that is disbursed by the Finance Ministry for health care is not fully operationalized, but unfortunately chewed by those who bear the mandate to put it to its best usage like renovations and restocking. Even foreign aid meant to better the health standards of citizens is swindled by corrupt government officials. 
Besides, equipment and drugs that are restocked in various health facilities are stolen by the very health experts mandated to oversee the operations of these centres. The procurement process itself is shrouded in mystery and marred by brazen corruption and embezzlement of public funds, characterized by the procurement of junk medical equipment and drugs. 
It is therefore worth noting that there is a ray of hope that all this decadance in health care will be put to rest, due to relentless efforts by media in exposing these shortcomings, which has provocked redress from responsible stakeholders. 
Writer Mourice Muhoozi is a communications consultant & food security activist working for Watchdog Uganda
Do you have a story in your community or an opinion to share with us: Email us at editorial@watchdoguganda.com