In one of the WhatsApp groups I belong to, a very disturbing video was shared wherein, about six to eight boys between as young as 4 to 15 years were engaging in explicit sexual activities. The toddlers were seen being coerced into absorbing the manhoods of the elder ones in disgusting blowjobs!
What quickly came into my mind is " where are the parents of these young ones and who really recruited them into these abominable acts?"
Then I further wondered how deep this vice of homosexuality is entrenched in our society and whether we still have options other than leaving it to thrive in an " only God Knows what next" approach.
Then some member revealed what cleared hair off my head. A respectable young man in his early 30s intimated how his years of dating a certain girl shockingly hit a dead end after she opened up that she was a lesbian! The gentleman hails from my town of origin and so does the lady. He said this girl was only about 19 or 20 but held her LBTQI values so dear that any thought of making love to the opposite gender was an unforgivable abomination. The narrator said he calmly tried to grasp his lover's intimidating revelation and offered to get himself the financial juices that come with recruitment into the community. With this, he was able, with shock, to identify how many more of the boys and girls in our small town was into same-sex relationships and were thriving!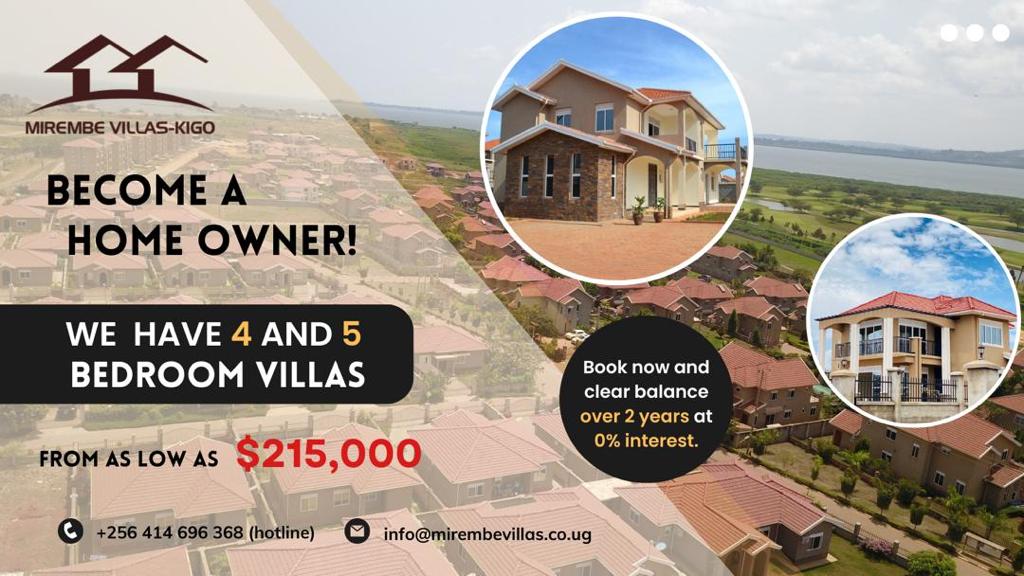 Coupled with the trending reports of same-sex relationships in schools and acts of sodomy by school tutors and wardens, I realised that the problem is much bigger than we all think.
A certain local Muslim scholar has recorded a video message on Video Sharing Social App- Tik Tok expounding how Homosexuality is spread with many of its promoters rarely unaware of what they are doing. He says a wealthy individual would reach out to someone who has sternly been preaching against the vice and entice him or her with bags of money in exchange for their silence.
Some religious leaders are approached with bursary offers for children not knowing they are indirectly getting themselves into the recruitment process for future homosexuals. With lots of money given to the cleric and some other leaders of influence to facilitate the evil plot, with a lot more to keep, the society has sadly found itself eaten away.
In schools, these communities are so powerful to dictate who should be and shouldn't be a teacher or head teacher in a certain school. They know how to influence people in key decision-making positions to effect transfers and deployments of only those sympathetic to their plot of homosexualising the future.
Yet this is not a local fight. It's a global plight being backed by those with unmatched power in world affairs.
On a visit to Senegal in 2013, Barack Obama held a press conference with the Senegalese president Macky Sall. "Mr President," asked an American journalist, "did you press President Sall to make sure that homosexuality is decriminalised in Senegal? And, President Sall," the journalist continued, "as this country's new president, sir, will you work to decriminalise homosexuality?"
The question was inevitable: the previous day, while they were flying over the Atlantic, Obama and his staff had erupted into cheers when they heard that the US supreme court had overturned the Defense of Marriage Act, paving the way for same-sex marriage across the country. The president had issued a statement from Air Force One: "The laws of our land are catching up to the fundamental truth that millions of Americans hold in our hearts: when all Americans are treated as equal, no matter who they are or whom they love, we are all more free."
But in Senegal, the penal code outlawed homosexual acts as "improper or unnatural", and the law was now being strictly applied after having been dormant for many years. In what had been a perfect storm in the early 21st century, the world-shrinking energies of globalisation had brought intolerant new strains of Islam to this west African Muslim country just as the Aids epidemic was surging in Africa. In the following years, as online media and satellite news spread awareness of LGBTQ+ rights and same-sex marriage, the backlash grew more severe. A few months before Obama's visit, I had travelled to Dakar and met leaders of the LGBTQ+ movement who were living underground and in fear. A prominent male journalist was in jail, as were several women: like almost half of the sodomy laws the world over, the Senegalese one criminalised lesbian sex, too.
The question put to the two presidents at the press conference highlighted the way that a global conversation about sexual orientation and gender identity had begun to define – and describe – the world in an entirely new way. As globalisation gathered momentum, a new human-rights frontier was being staked out: while same-sex marriage and gender transition were now celebrated in some parts of the world as signs of progress, laws were being strengthened to criminalise them in others. Thus was a "pink line" drawn: between those places increasingly integrating queer people into their societies as full citizens, and those finding new ways to shut them out.
The expansion of the LGBTQ+ rights movement created a new sense of space and identity for people everywhere. It also created a new set of challenges, as people attempted to toggle between the liberation they experienced online and the constraints of their offline lives, or between their freedom in cities and their commitments back home. It created new categories of people demanding rights – and also panicked resistance. It created new horizons, as societies began to think differently about what it meant to make a family, to be male or female, to be human – and also new fears.
The pink line ran through TV studios and parliaments, through newsrooms and courtrooms, and opened up new frontiers of the culture wars. In the US, this line ran right through children's bathrooms, as school boards and parents fought legal battles to prevent transgender children from using the facilities consistent with their gender identities. Just around the same time, in a landmark judgment, the US Supreme Court ruled by a majority of six to three that to fire someone on the basis of sexual orientation or gender identity was a form of sex discrimination, and therefore illegal. This was a shot across the bows of Trump's administration, which had tried to ban transgender people from the military and even issued regulations that would erase protection from discrimination in healthcare for transgender people. This was part of a campaign to eliminate civil rights protections for transgender people, and to establish a definition of sex as being biologically determined at birth. Meanwhile, in the UK, Boris Johnson's government planned to scrap plans to allow people to change their legal gender by self-identifying as male or female.
Seven years ago, at the 2013 press conference in Dakar, Obama tried to respond with delicacy toward his Senegalese host by drawing a line between personal beliefs and traditions, which had to be "respected", and the state's responsibility, which was to treat all people equally. When it was his turn to speak, the Senegalese president made the point often advanced by those who set traditional values against the notion of universal human rights. "We cannot have a standard model which applies to all nations," Sall said. "We have different traditions."
Sall was a liberal with a human-rights background who had previously made positive statements about decriminalisation. But he was under pressure from Senegal's Islamist lobby, and could also not be seen to be pandering to the west. He would later voice his frustration in an interview with the German magazine Zeit: "You have only had same-sex partnerships in Europe since yesterday and now you ask it today from Africans? This is all happening too fast! We live in a world that is changing slowly."
Two assumptions in Sall's statement caught my eye. The first was that "we live in a world that is changing slowly", and the second was that the people asking for a change in Senegal were outsiders – the west, "you", not Senegalese citizens themselves.
In another part of the world, at the same time, the pink line was being traced over the disintegrating old marks of the iron curtain. In 2013, Ukraine was wrestling over whether to continue its application to the European Union, or to join the Russian president Vladimir Putin's new "Eurasian" customs union.
This was the year that Putin took aim at the EU and its eastward spread, and the way he did so was by claiming to protect the "traditional values" of Orthodox Slavic society against a decadent secular west. In Kiev, the Ukrainian capital, a Kremlin proxy erected billboards showing same-sex stick figures holding hands, with the slogan: "Association with the EU means same-sex marriage." There was even a popular punning rhyme on the Russian television channels that many Ukrainians watched: "The way to Europe is through the ass".
Across the region, nativist politicians began to use resistance to LGBTQ+ rights as a way of re-establishing sovereignty they felt had been conceded to Europe. In Poland, the Kaczynski twins built their anti-European Law and Justice party in no small part through the demonisation of that country's budding LGBTQ+ movement, a strategy that would play a significant role in its 2019 election campaign. In Hungary, Viktor Orbán's Fidesz did the same, first through a 2012 constitutional amendment that outlawed same-sex marriage and more recently through new legislation preventing trans people from changing gender legally. In Poland and Hungary, as in Russia, public homophobia was part of a greater project of asserting a national identity against migrants, another perceived negative consequence – along with gay visibility – of open borders.
At the same time that Russia began cracking down on migrants – particularly from central Asian countries – it developed and passed what became known as the "gay propaganda law". The law outlawed any mention of homosexuality in the presence of minors, or in a medium where they might read or hear it. This unleashed a wave of violent aggression, from witchhunts of teachers to online entrapment and torture to violent attacks on public demonstrators. It had a particularly harsh effect on transgender women, who were seen to be the most visible face of western debauchery.
It was in the context of all this that I met Ukraine's leading LGBTQ+ activist, Olena Shevchenko. She told me how she and others were fighting for a much more modest aim than marriage equality: to stave off a copycat anti-propaganda bill promoted by Russian proxies and rightwing Ukrainian nationalists alike, and to seek protection from the growing public violence against queer people – a result, as in Senegal, of their own increased visibility. But some of Shevchenko's allies in Ukraine's civil society movement had demonstrated to her: it was not the right time to talk about these issues at all. Ukrainian society was not ready, and it might play into the opposition's arguments about being European pawns.
Shevchenko is a lawyer who became a leader of a female-only volunteer military unit during the February 2014 revolution. "Yes," she said in an interview, "they are right. Ukrainian society is not ready for LGBT rights. I agree. But Ukrainian LGBTs, themselves cannot be restrained anymore. They go online. They watch TV. They travel. They see how things can be. Why should they not have similar freedoms? Why should they be forced to live in hiding? The world is moving so fast, and events are overtaking us in Ukraine. We have no choice but to try and catch up.
Whereas there has been we'll articulate resistance against the vice in Uganda, a bill passed in 2015 spelling out penalties for same-sex relations collapsed, probably due to a backlash from around the world. The result has been a spike in the acts of sodomy, and the concipeceous silence of those with power. This indicates that the voice is perhaps emerging too powerful for our communities to respond.
As for me, I still the most reliable way to manage this is by the keen involvement of parents in guiding their children on the issue of same-gender relationships at a tender age before someone else lectures them differently. We should no longer shy away from discussing same-sex plight with our children because as we tend to remain indifferent, a powerful force, with money and all the tools they need is out there looking to conscript your teenage daughter into believing that she is a male by mistake. That she was meant to be a male, and the rest will be catastrophic. That's how things have been falling apart.
Gone were the days when we only questioned our children's involvement/closeness to friends of the opposite sex. Nowadays, we should have all the reasons to get concerned seeing our sons getting worryingly close to that friend they don't feel like staying away from even for a day. He could be the one that changes your child's sexual identification.
By handling it right from our homes, we can do something to save a generation from ugly decadence.
The Writer is the Deputy RDC of Amolatar District.
Do you have a story in your community or an opinion to share with us: Email us at editorial@watchdoguganda.com