The Vice President, Her Excellency Jessica Alupo has urged leaders from the Greater Northern Uganda region to embark on sensitizing their people so that they understand, embrace and benefit from all government programs.
H.E Alupo made this call on Friday while officiating at the closure of a 3- day retreat for district leaders from the greater Northern Uganda region on the manifesto implementation 2021-2026 commitment and the 23 Presidential strategic guidelines and directives at the National Leadership Institute in Kyankwanzi.
She informed them that the only way Ugandans would realize and feel the National Resistance Movement (NRM) manifesto 2021-2026 in their heart is when district leaders have guided them on how they can benefit from government programs.
"You are the foot soldiers for the NRM government. At your work station people must feel and breathe the NRM manifesto. And it's your duty to make that happen by teaching, encouraging and helping them. Show them how they can benefit from them clearly," she said.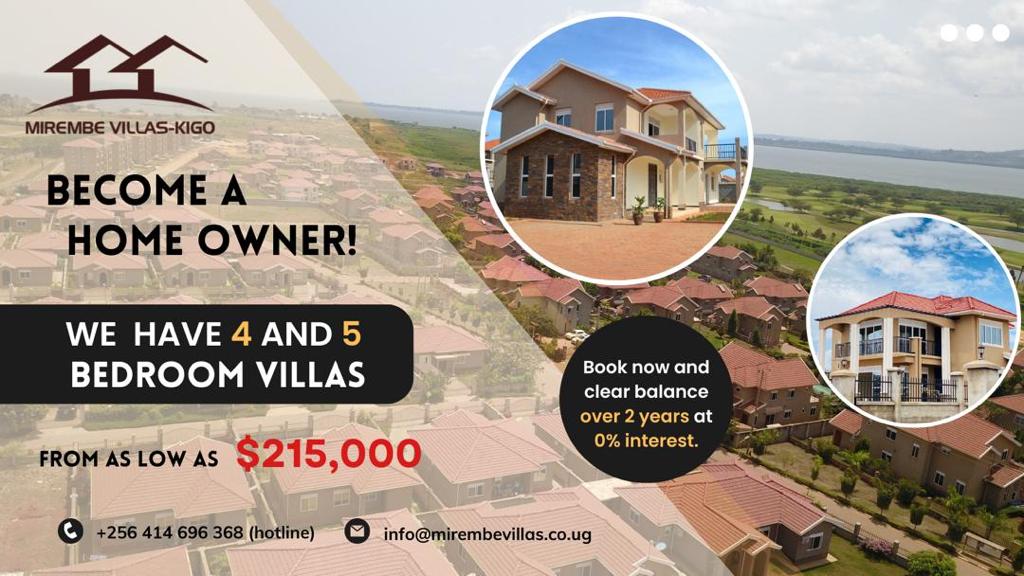 Currently, the government is upscaling programs like Myooga, Parish Development Model (PDM) and the Presidential initiative on skilling; however, a few of the people have embraced and benefited from the above programs. And several reports have shown that one of the reasons why such programs don't succeed is due to poor sensitization by the local leaders.
"Return to your workstations and embark on sensitizing your people on the key manifesto issues like the PDM, Emyooga, and the presidential initiative on skilling, these are interventions that will transform our people, especially the 39 per cent who are outside the money economy. I think you should put a lot of focus on the PDM, Shs100m per parish per year can change the lives of those people if you leaders put in your hands and show them what they are supposed to do," Ms Alupo said.
The Vice President also implored them to keep on reminding the public of the core principles of NRM of Patriotism, Pan-Africanism, Democracy and Socio Economic Transformation because they are the vehicles driving the manifesto.
She also reminded them to know that a manifesto is a social contract which draws their intention as a government to the citizens of Uganda within a prescribed time frame and specifically for this case 2021-2026. Therefore as leaders, they must do whatever it takes to fulfill that contract.
" If we are not moving on well then we should ask ourselves questions like can we do better? Why are we not moving on well? And you being pillars of the government, people expect you to do more. We expect an improvement in service delivery because I believe while in this retreat a lot has been discussed and some solutions have been given and those raised to me, will be raised to the cabinet," she said.
Meanwhile, according to the Director Manifesto Implementation Unit (D/MIU) Mr Willis Bashaasha, a lot of issues that can sabotage the efficient implementation of the Manifesto were raised by the members.
One of the issues was the staffing levels where some local governments have challenges with staffing capability which go below 40 per cent. According to Mr Bashaasha, the presence of staffing levels at such a percentage hinder the fulfillment of the manifesto.
"In some cases, it is not about the global position but it's also where some key departments like engineering, Health can not attract recruitment within certain local governments because they are in hard-to-reach areas."
Issues of corruption were also highlighted as one of the major challenges standing in the way of the efficient fulfillment of the NRM manifesto 2021-2026.
"Corruption at both Central and Local governments is a strong obstacle that still hinder deliverance of services. Of course, the government is not asleep but corruption is an issue that government must come out decisively and try to eradicate," said Mr Bashaasha.
The three-day retreat which started on Wednesday-Friday was attended by over 200 participants who include; Residence District Commissioners, District Local Council 5 Chairpersons, Town Clerks, Chief Administrative Officer (CAO), Mayors of cities and Municipalities and District NRM party leaders.
Do you have a story in your community or an opinion to share with us: Email us at editorial@watchdoguganda.com