Almost a fortnight since the restart of schools for the 2023 calendar year, hundreds of thousands of learners are believed to be still at home due to their parents'/ guardians' inability to afford the charges levied.
This is working to impede efforts by the government to socially transform and modernise the country. The NRM government has over the last 25 years heavily invested in universal primary and secondary education as a way of helping all school going age children to attain education but the greed fit money by school managers has sadly led to many dropping out of school. Some schools are charging more than one hundred thousand shillings in additional fees and requirements, render g the efforts of the government almost irrelevant.
This has caused widespread concern from those in authority including the Minister of Education Janet Museveni and President Yoweri Kaguta Museveni.
While campaigning for the NRM candidate at Morapesu Primary School in the Soroti East MP by-elections, Museveni expressed concern over the continuous extortion of fees and other school charges from government schools, which he said complicates school learning.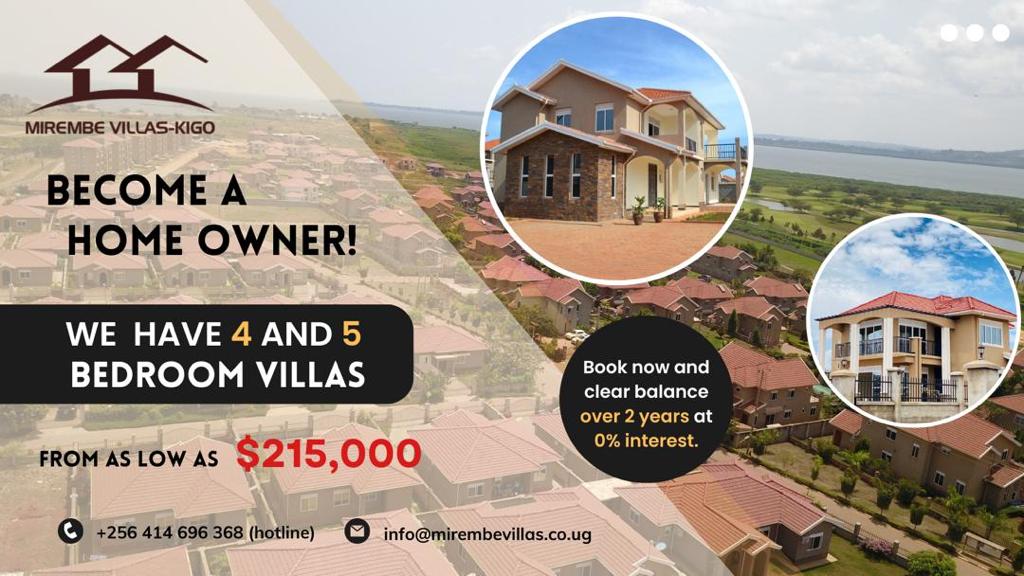 That's thus the reason why we should strongly encourage the country to reject the move by some retrogressive elements to bring back charges in schools against our main plan to help the children of the poor attain free education.
"You need to force those who don't accept my plans to stop their schemes. The completion rate of primary education is 38 %, and 62% don't go beyond P7. Now how do you modernise the country?" Museveni wondered.
We all need to combine our efforts to support the plan of the NRM Government to implement Universal Education in Uganda before the end of the Government's term.
The president has previously indicated his dissatisfaction with teachers in government-aided schools whose continuous demands for salary enhancements are causing them to introduce "strange" school charges.
The president has already stressed his desire to demand that parliament earmarks more money to help in the provision of totally free education from primary to secondary school, which will also help reduce the rates of school dropouts.
"Children drop out of school because of school charges. It is disgusting to send children out of school because we are looking for allowances. We must say no. Let us budget and stop these greedy fellows from collecting money. This is what I wanted from 1997, but I cannot do it alone," Museveni said.
Again, while speaking to voters ahead of the by election to fill the vacant Serere county MP sit the other day, the President reaffirmed his frustration due to saboteurs of government's free Education for all program, saying that they are going to come up with a strong law to deal with them and prohibit the charging of fees in government schools.
"Ignorance is also another big problem. We gave you the method, but people don't listen to us. We said free Education is a way to abolish ignorance, we started on this in 1997 but because of not listening to us, you get resistance; the Head Teachers still bring back school charges and yet we are sending so much money here for UPE.
"In Teso there are 723 primary schools where we send Shs 7billion for Teso only and we said for the Children of the poor to study, remove school charges but you still find people chasing them from school," he cautioned.
"We told these people if you think this money we are sending you is not enough, tell us we send more, but don't send children back home. But they don't understand that in order to get rid of ignorance, the only medicine is Education for all. NRM is patient we are going to continue, and we are going to bring a new law totally prohibiting charging of fees in government schools. If you want to charge money, go and build a private school. You will soon hear the war on that issue."
Background of Universal Education in Uganda 
The main goal of UPE is to ensure that every child enters and completes primary school, thereby reducing inequities in education and eventually reducing poverty. The term UPE, therefore, is a political initiative and an umbrella term for several policies targeted at improving primary school access and quality. In Uganda, UPE included not only FPE but also greater investments in the education sector as a whole.
In 1997, as part of the UPE agenda, the government of Uganda formally abolished primary school tuition, Parents and Teachers Association fees, and textbook fees for up to four children per family.2 This no-fee policy was rolled out across all primary school grades, rather than being introduced cohort-by-cohort. UPE was viewed as an important tool to bring children into the school system. For parents, the financial burden of enrolling their children in school was not trivial as they were expected to finance around 60% of the costs and the burden was large enough to have a direct and negative effect on enrollment pupil–teacher ratio, and primary completion rates (Işcan, Rosenblum, & Tinker, 2015). Therefore, school fees not only drove down demand but arguably led to less government ownership of the education system.
As mentioned earlier, many countries implemented UPE in the 1990s and 2000s. Most UPE policies have been implemented over the past 30 years albeit at different points in time and in different ways. For example, Malawi abolished school fees for grade 1 students starting in 1991 and then for all primary students in 1994. In Lesotho, UPE was offered to start with grade 1 students in 2000. In Kenya, UPE was rolled out for all students in 2003, in the same manner as in Uganda.
Once UPE was introduced, the policy led to a surge in enrollment rates in most countries, which often overwhelmed and exceeded the capacity of the education system. The severe supply-side constraints such as a shortage of teachers, schools, and school materials led to overcrowding.
In Uganda, student–teacher ratio for primary school jumped from 37.6 in 1996 to 59.4 in 1997 (World Bank, 2014). Dropout rates also increased and survival rates sunk from 59% to 37% (World Bank, 2014) even though automatic grade promotion was implemented to offset a large number of students moving through the system after UPE. While automatic promotion or what was sometimes referred to as "social promotion" was widespread (Muhwezi, 2003; Okuni, 2003; World Bank, 2004), it was not considered official government policy (Uganda Ministry of Finance Planning and Economic Development, 2002), until formally outlined in 2005.
The supply-side constraint stemmed not only from a lack of capacity (e.g., the availability of trained teachers) but also from a lack of funding; for example, Kenya, Lesotho, Malawi, and Uganda adopted UPE in the middle of their fiscal years but the budget did not include sufficient funds to meet increased demand. Uganda's education expenditure, as a percentage of gross domestic product (GDP), was relatively low compared to countries such as Malawi and Botswana, starting at 2.9% in 1995–1996 and increasing to 4.7% in 1998–1999 (Al-Samarrai, 2003). To finance the gap, Uganda, as with many other countries, relied heavily on donor assistance. An estimated 50% of the education sector budget was funded by donors through technical assistance, grants, loans, and general budget support (Riddell, 2004).
Despite the increase in government funding and donor assistance, supply-side constraints remained, and coupled with the influx of older students, were found to have hurt learning outcomes. A study by Al-Samarrai (2003) shows that, in Botswana, Malawi, and Uganda, learning outcomes after UPE in both numeracy and literacy deteriorated. Existing literature shows that the effects of UPE on learning outcomes and graduation rates have been mixed. Cross-country analyses (Al-Samarrai, 2003, 2006) show that cost and expenditure do not correlate with educational outcomes, enrollment does not lead to attendance and retention, and results have been largely unique to each country. In Nigeria, determinants of educational outcomes include a host of characteristics such as income and school quality, beyond UPE and government expenditure.
In Malawi, Kadzamira and Rose (2003) find that additional non-tuition-related costs to households (e.g., uniforms, or better quality uniforms as students progress through school, and learning materials) and opportunity costs of forgoing income-generating activities continued to make education cost-prohibitive for many after UPE.
In Uganda, primary education consists of 7 years, followed by 4 years of lower secondary school, and 2 years of upper secondary school. The official primary school enrollment age is 6 years, but many children start school later, delaying enrollment. When tuition was lifted, within the first year, the primary school gross enrollment rate3 in Uganda increased from 71% to 125% and peaked at 138% in 2003 (see Figure 1 and Appendix Figure A2, World Bank, 2019), largely because many older children (relative to the official enrollment age) entered or reentered primary school.
Consequently, the school composition changed dramatically, and by 2003, 25% of primary students were grade 1 students. Delayed enrollment is problematic for many reasons, such as making teaching difficult for both the teacher and other classmates, but also because it correlates with higher dropout rates. In the first years after UPE, the dropout rate also increased to around 20%, and usually occurred after the completion of only grade 1 or grade 2. Of the students who enrolled in grade 1 in 1997, only 23% reached grade 7 by 2003.
The writer is the Deputy RCC for Soroti East Division
Do you have a story in your community or an opinion to share with us: Email us at editorial@watchdoguganda.com